One-on-one with Alessio Zanut, Fullstack Developer at Smartpricing
In this article, we introduce you to Alessio Zanut, Fullstack Developer at Smartpricing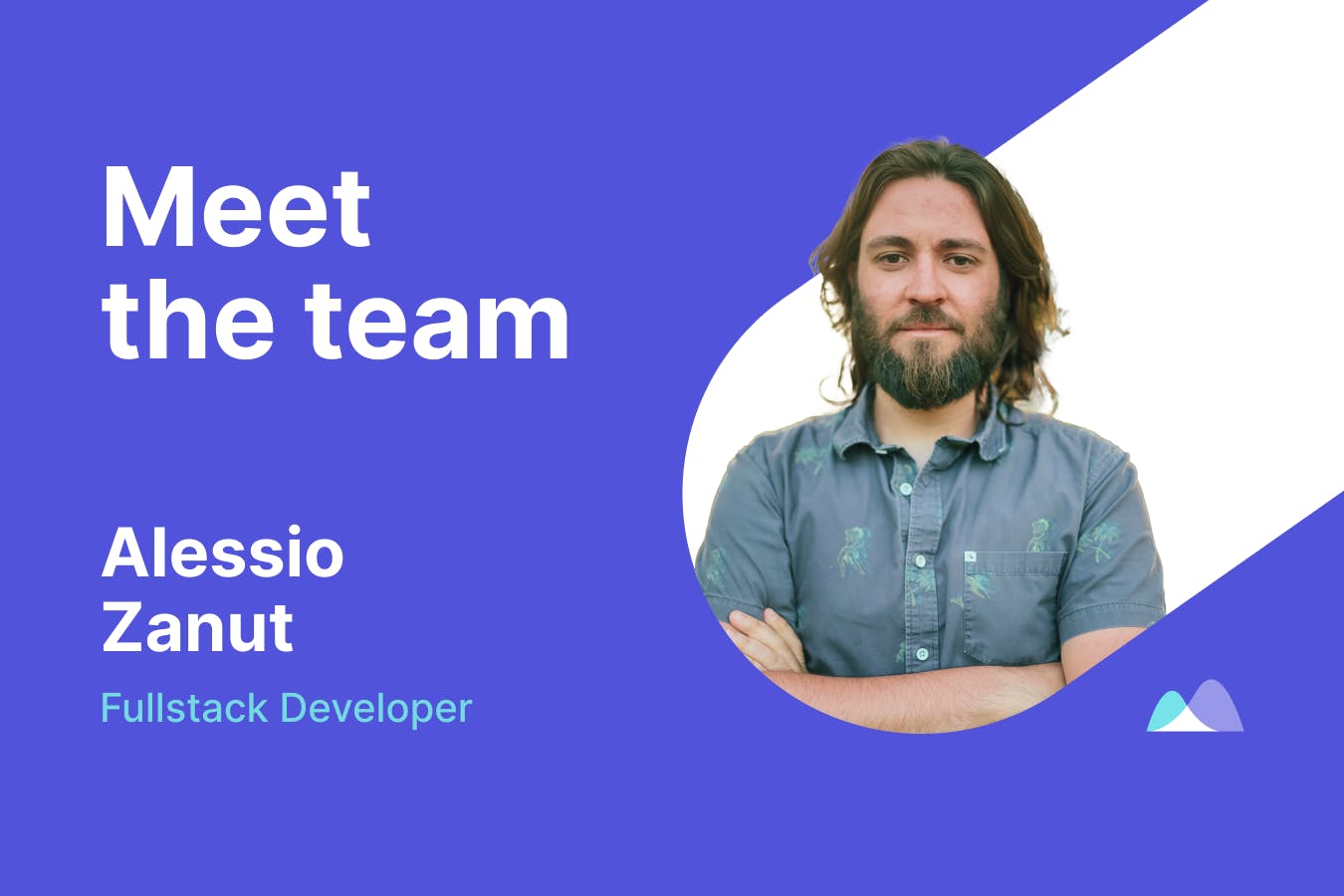 How long have you been working at Smartpricing?
I started working for Smartpricing in March 2020... I've basically been here since the company was founded!
What team are you part of and how does a typical day unfold for you?
I am a developer and deal with infrastructure, back-end, and the occasional administrative side.
I love my job because it allows me to be flexible and not get stuck on one thing.
My typical day starts with a check of what was done the day before and then continues on to what needs to be done during the day.
I have recurring meetings with my colleagues and we often take the opportunity to align or simply compare work progress.
What skills do you think are necessary to do your job?
In addition to technical skills, in my opinion it is essential to have a good capacity for problem-solving.
Let's say that the type of work requires it, since I have to deal with something to solve every day!
In addition, I think a lot of flexibility is also necessary.
When you work in a fast-growing startup like Smartpricing, things can change from one moment to the next, and it is important to be able to adapt and focus on what is demanded at that precise moment.
Finally, excellent people skills (especially for those working remotely), are essential and allow you to work well and in harmony with your colleagues!
How does Smartpricing's culture help you do your best?
The fact that people are given so much weight at Smartpricing, even above work and results.
It's kind of like what happens in a soccer team or maybe a group of friends: you work hard and together toward one goal.
The important thing is to care about the people on that team and that the people are well and love what they do.
Otherwise, you run the risk of not being productive, maybe someone gets annoyed and leaves.
Here, at Smartpricing there is definitely no such risk!
When people ask you what it is like to work at Smartpricing, what do you say?
I think it's one of the best companies to work in, mainly because of the fact that we have built a healthy environment. An environment based on respect and mutual help, as opposed to toxic individualism.
When I think of my work at Smartpricing I think of something that requires a lot of effort and commitment, sure, but all done with the utmost lightness and awareness of being part of a healthy setting.
What do you like most about Smartpricing?
Definitely the weight given to the human factor.
I may be repetitive, but for me this is essential.
Even more so than money, even more so than the work itself that you do: working in a company where you feel good is one of the most important things in the world!
I think we should reappropriate well-being in the workplace and no longer consider it as an exception.
On the contrary, it should be the rule. At least at Smartpricing it is!
What does Smartpricing have that other companies don't?
I usually don't like to make comparisons with other companies, partly because I don't know what happens elsewhere.
But when I think about my experiences, what is different is that at Smartpricing there is a lot of desire and drive to do things well and in harmony with colleagues. 
And I think that the atmosphere in the company is that plus that so many companies don't have or perhaps don't consider to be so important.
Why did you choose Smartpricing?
Because I know Eugenio, one of the founders!
All joking aside, the project convinced me right away and the fact that I could work in a startup with such obvious growth potential pushed me to be part of this adventure.
Plus, I see it as a bit of a challenge to myself, one that I want to complete!
Is there anything you want to add that candidates might want to know?
Just be yourselves.
Don't try to be the "smart-ass" of the situation or make fun of those around you.
It is often better to have someone on the team who has yet to learn so much, but who is so willing to do and grow.
Well, if you are this kind of person, then Smartpricing is the right place for you!
---