In this article, we introduce you to Gabriele Tomei, Customer Support Manager at Smartpricing
In this article, we introduce you to Gabriele Tomei, Customer Support Manager at Smartpricing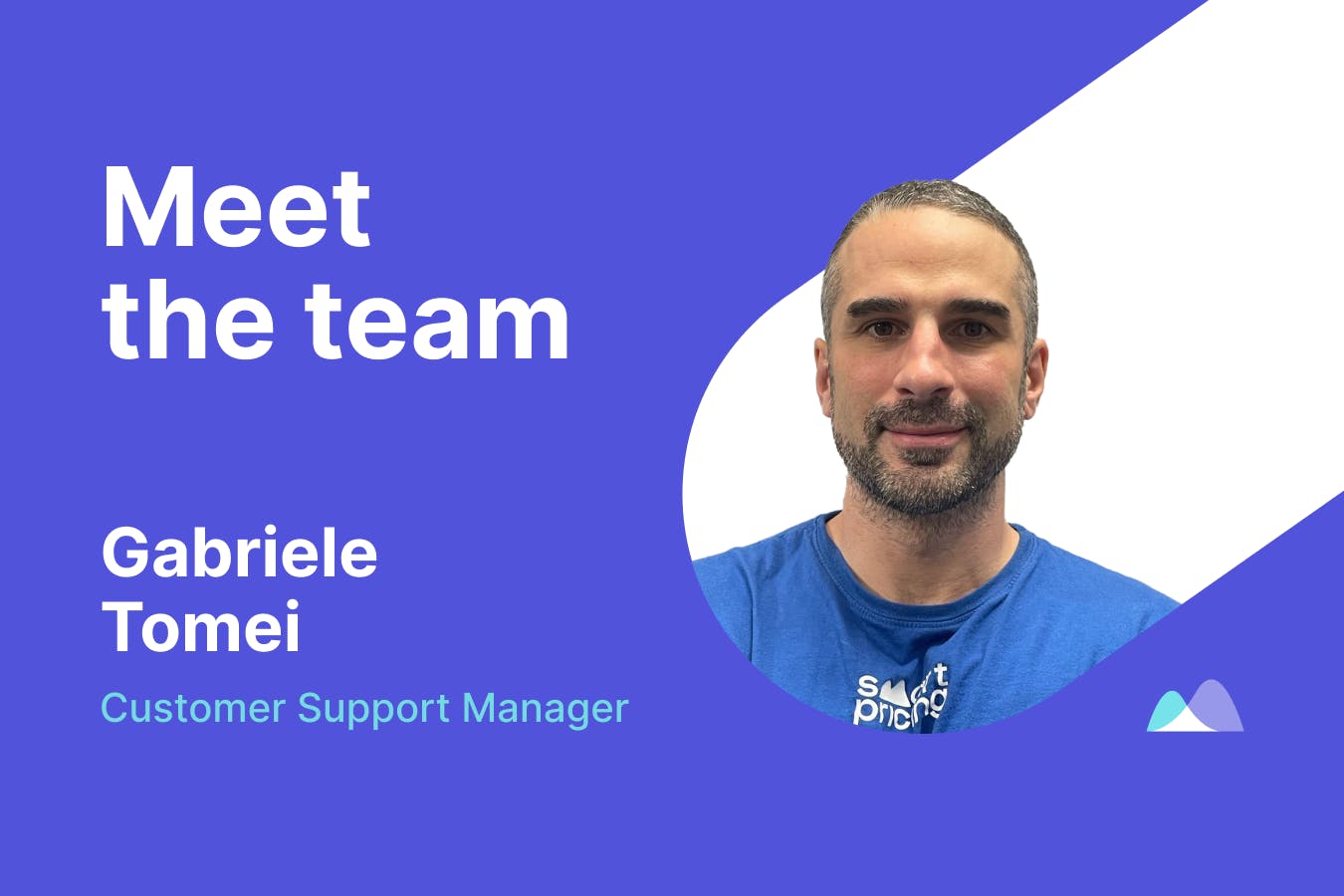 How long have you been working in Smartpricing and what do you do?
I started my experience at Smartpricing on September 1, 2021.
What team are you part of and how does a typical day develop for you?
I am part of the tech support and integration team, which consists of two other people. I manage the whole team in this case.
My workday consists of multiple assignments. 
Mainly I am in charge of working on the tickets that get to my team. These are second level technical support and/or problems that customer support does not solve on its own.
As the leader of the group, I am in charge of coordinating and managing the team dynamics in order to improve the team's processes. 
I filter and manage internal and external communication especially regarding the development part of internal tools, i.e., systems and programs used daily across Smartpricing by all colleagues, especially the onboarding, customer support and revenue/accounting team.
Along with these tasks I also take care of the integrations part. I follow what the development teams do. This part is very important because Smartpricing integrates with the management systems and channel managers of our different clients.
To summarize, 50 percent of my time is spent working on various tickets (bugs, specific technical issues), and the remaining 50 percent is spent on project management activities (I manage the team's tasks and their deadlines, filter tool implementation requests from internal teams).
What do you think are the skills needed to do your job?
I can divide the answer into three points:
hard skills: knowledge of connectivity systems (management and channel managers), knowledge of CRM and ticketing systems and their use
soft skills: analytical skills, organizational skills, problem solving (highly recommended), ability to learn technical and complex concepts, communication (being able to explain complex concepts in a simple way to other people)
Recommended: knowledge of the world of online tourism, knowledge of major writing languages (Javascript) and databases (SQL)
How does Smartpricing's culture help you do your best?
The thing I love most at Smartpricing is the vibe you can feel in the various teams. Education, respect, and trust are indeed qualities that everyone can experience here.
These characteristics are crucial because they allow us to work remotely with great effectiveness.
And it doesn't end there!
The atmosphere is a lot of fun; this helps us face problems with a smile on our face.
When people ask you what it is like to work at Smartpricing, what do you say?
The environment is positive and informal. You have the opportunity to grow a lot compared to many other companies (as long as you put your mind to it).
What do you like most about Smartpricing?
The work culture of this startup is really amazing, I really like it. I was pleasantly impressed by the seriousness and speed with which the whole team works to achieve goals.
What does Smartpricing have that other companies don't?
Within Smartpricing you can find a perfect work-life balance along with excellent strategic vision. These are two fundamental points that set this company apart.
Why did you choose Smartpricing?
I chose Smartpricing because I knew that my results could positively impact the entire organization.
And that is still true today!
In addition, I was fascinated from the start by the friendly attitude with which I was welcomed.
Is there anything you want to add that candidates might want to know?
For those coming from small companies, please don't compare them to Smartpricing.
This startup has a very strong corporate foundation and does not carry with it many of the negative aspects of small and medium-sized Italian companies, such as disorganization and poor communication.
On the other hand, for those who come from large companies, here at Smartpricing, they will be able to experience the positive impact of their work.
---