One-on-one with Lorenzo Tempesti, UX/UI Designer at Smartpricing
In this article, we introduce you to Lorenzo Tempesti, UX/UI Designer at Smartpricing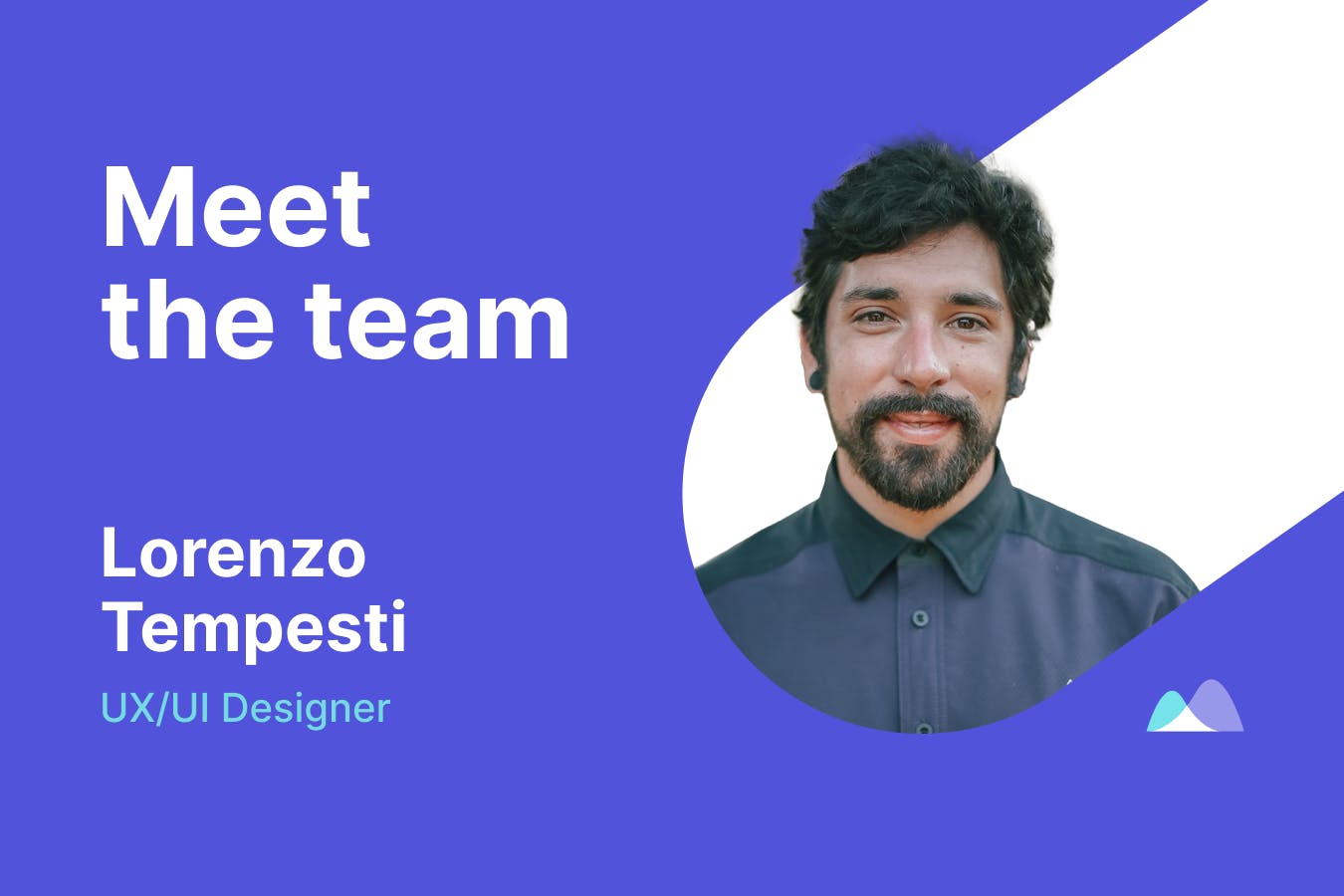 How long have you been working at Smartpricing?
I started working for Smartpricing in May 2021, driven by the advice and positive reviews of Federico Minini (CX Officer) who was already working at the company and whom I had known for a long time. 
What team are you on and what do you do specifically?
I am in charge of user experience and therefore both UI and UX.
I love doing my job and always go deep, whatever I do.
I know it can be a time suck, but I often prefer to sleep 2-3 hours a night as long as I can do my tasks in detail and see results right away!
What skills would you say are necessary to do your job?
Obviously having some knowledge in UX, UI and reference software is a requirement.
I also think it is most important to be able to "anticipate" critical issues: to understand in advance what can go wrong and how to possibly improve it.
In short, you must not only solve problems, but foresee them.
This is because, working in a business as dynamic and fast-paced as Smartpricing, things can change quickly, and you have to have maximum flexibility.
How does the culture of Smartpricing support you in doing your best?
At Smartpricing, I have the opportunity to compare myself with other teams and therefore have a better understanding of what they do and how they work.
This helps me connect better with my colleagues and feel that team spirit in the company.
In addition, I believe that communication and "cross-pollination" with other departments is the best way to grow.
This way, you can learn and experience new things all the time.
In short, you never get bored!
When people ask you what it is like to work at Smartpricing, what do you say?
I usually answer that it is the ideal place to feel motivated and empowered.
Where you can work independently, but at the same time in close contact with everyone.
Where speed, flexibility and reliability are essential values, but everything is done in full respect of your own skills and way of working.
And then here you are always motivated to give your best, to compare, to share ideas and opinions.
You have to admit it: working in such a company is really nice.
What do you like most about Smartpricing? / What surprised you most about Smartpricing?
First, the dynamism of the company: sometimes you risk running from one project to another, but the great thing is that you see with your own eyes the impact of your efforts.
In short, you get to taste the fruit of your own labor.
And then the lightness with which you face the days, even the toughest and most challenging ones.
I've always been used to working in flexible settings, but at Smartpricing it's a whole other thing.
What does Smartpricing have that other companies don't?
The ability to make sure that every employee is always motivated to do more. 
In my job you can often get bored: whether it's because of the type of projects or the role itself, I've seen so many of my colleagues change companies every 3 years at most. 
Here, on the other hand, everything you do is appreciated, and if you make mistakes you have the chance to learn from them rather than having to suffer reproaches from your boss. 
The possibility of working wherever you prefer is also not to be underestimated: do you want to work in contact with your colleagues? 
The office doors are always open. 
Would you rather stay within the walls of your home? 
No problem, it's 2023!
Why did you choose Smartpricing?
I had known Federico Minini for some time, and from the first moment we talked about the project I knew it was something interesting.
The fact of using technologies like machine learning has always fascinated me, and although my work has nothing to do with this aspect, the possibility of witnessing such a change closely is something incredible.
Besides, I had never worked in tourism before, so I said to myself, why not!?
Is there anything you want to add that candidates might want to know?
If you believe in a project, an idea or just what you do, you will be valued here.
Sure, data is important and there are priorities to set, but your point of view will never be rejected regardless.  
You also have the opportunity to self-manage work as you see fit, as long as you bring the results home.
Plus, you have beautiful mountains just a stone's throw from the office, and if you love climbing, this is definitely the place for you.
Also, because in Trentino, climbing is like happy hour in Milan: you never stop!
---