One-on-one with Paola Concil, Onboarding Specialist at Smartpricing
In this article, we introduce you to Paola Concil, Onboarding Specialist at Smartpricing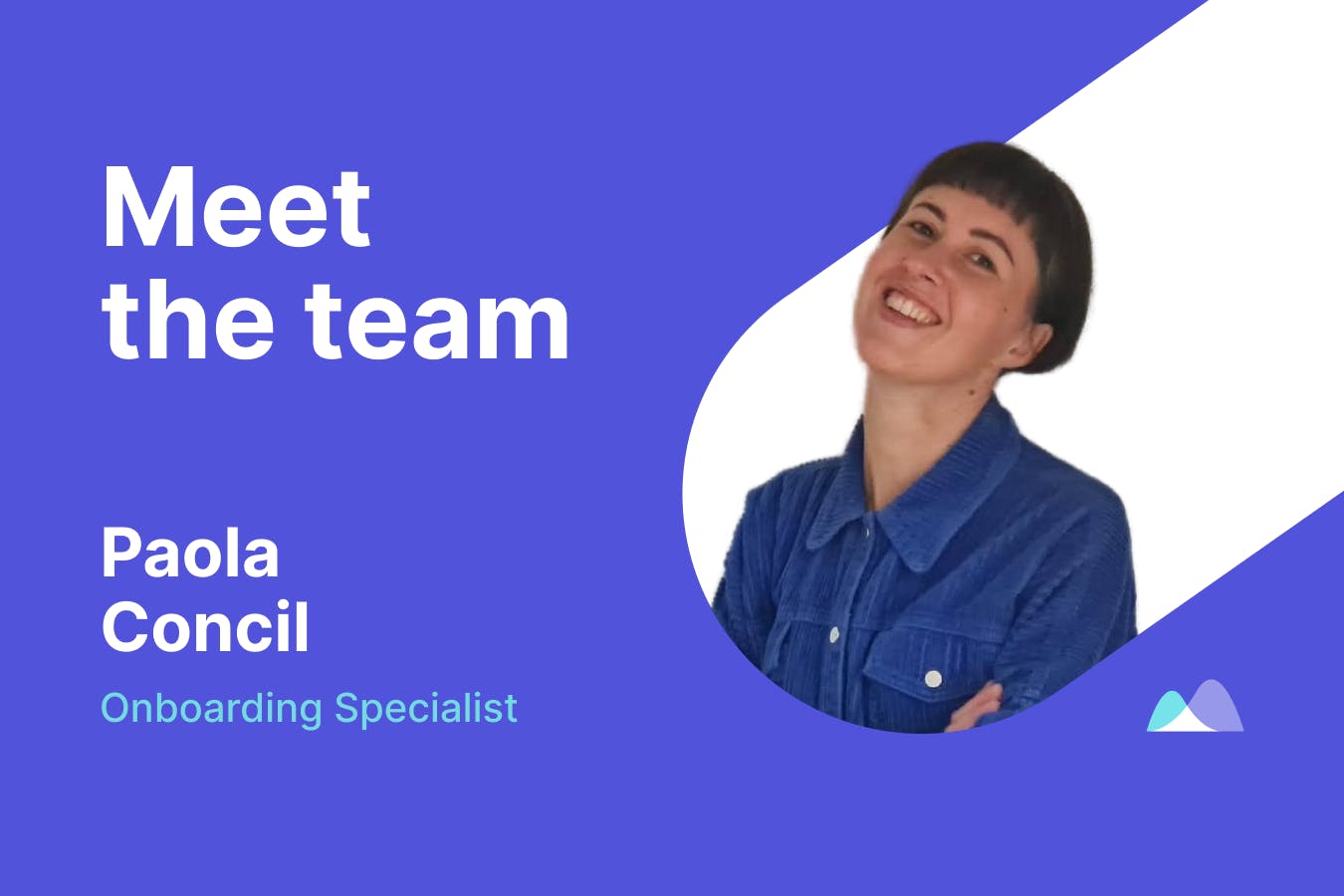 How long have you been working at Smartpricing?
I started working at Smartpricing in October 2021.
What team are you on (and what do you do specifically) and how does a typical day develop for you?
I am part of the onboarding"team: in a nutshell, I am exactly in the middle between the business side and the end user side of the product. 
My main tasks include making sure that the configuration of the platform is done correctly and that it is in line with the facility in question.
Mine is a key role because it allows the customer to get the relationship with Smartpricing off to a good start.
My typical day involves meeting after meeting! Not only with clients, but also with the team − that way we make sure all the pieces are always aligned.
What skills would you say are necessary to do your job?
First and foremost, a strong knowledge of the industry and the tools used by accommodations.
Obviously, you need to have a really good understanding of Smartpricing itself: in fact, in the ecosystem of software that facilities have at their disposal, Smartpricing fits in great to complete the ecosystem itself.
Knowing the technical positioning of Smartpricing (i.e., how it communicates with other software) is also important: that way we can both take in and analyze any customer requests and understand any limitations of the software.
And then, of course, there are the softskills: lots of empathy; lots of organization; teamworking; and above all, respect, both toward customers and colleagues.
How does the culture of Smartpricing support you in doing your best?
It may sound trivial, but the fact that everyone has embraced the culture of Smartpricing (whether it's a newly arrived colleague or a somewhat more senior colleague) helps so much and allows you to work better.
There is so much respect in the company for each other, as well as the work you do and the clients you talk to, and that I think helps so much to grow professionally, but also on a personal level.
When people ask you what it is like to work at Smartpricing, what do you say?
It's not always easy! The work itself is quite challenging, in fact I often say that I "run marathons while staying sitting in my chair."
However, this is compensated for by working in a healthy, beautiful and above all, well-structured environment. 
Moreover, while growing at an incredible pace, there are always spaces (and ways) to find each other, to pursue projects together: in short, the sense of community and belonging has remained unchanged. In fact, in some ways it is even stronger!
What do you like most about Smartpricing? / What surprised you most about Smartpricing?
People are super competent and you work at a pretty high level.
And then this intake of talent allows the company to grow more and more.
The ability to work remotely is also something that should not be underestimated: in fact, all this allows you to have more autonomy, while still knowing that you are working within a team (and have to meet targets and goals).
What does Smartpricing have that other companies don't?
A kick-ass organizational structure, something I have not encountered even in much larger and "older" companies. 
Right from the start, I knew there was stability and something concrete, and that is not a given for a startup.
There are procedures to follow, of course, but you do not breathe the air of " dread" typical of Italian companies: here everyone works in symbiosis with their colleagues and there is a healthy atmosphere of growth and competition.
Why did you choose Smartpricing?
Actually, I was not familiar with Smartpricing, but I had been familiar with the revenue management world for some time. This knowledge allowed me to see that several players in the industry had started to make a move, and among them was Smartpricing.
Let's say that the idea of being able to work in a startup and be part of a team that I could grow with together made me want to embark on this new adventure.
And a few months later, I can say, "thank goodness I did!"
Is there anything you want to add that candidates might want to know?
In just a few months I noticed that the world of tourism is small: in fact, when I joined Smartpricing I ran into people I had met in past experiences.
As I often say, at Smartpricing you might meet new faces…or not!
Besides, if you believe in what you do and have a great desire to grow and learn, there is no better place for you than Smartpricing!
---