One-on-one with Raffaele Spangaro, Senior Data Analyst at Smartpricing
In this article, we introduce you to Raffaele Spangaro, Senior Data Analyst at Smartpricing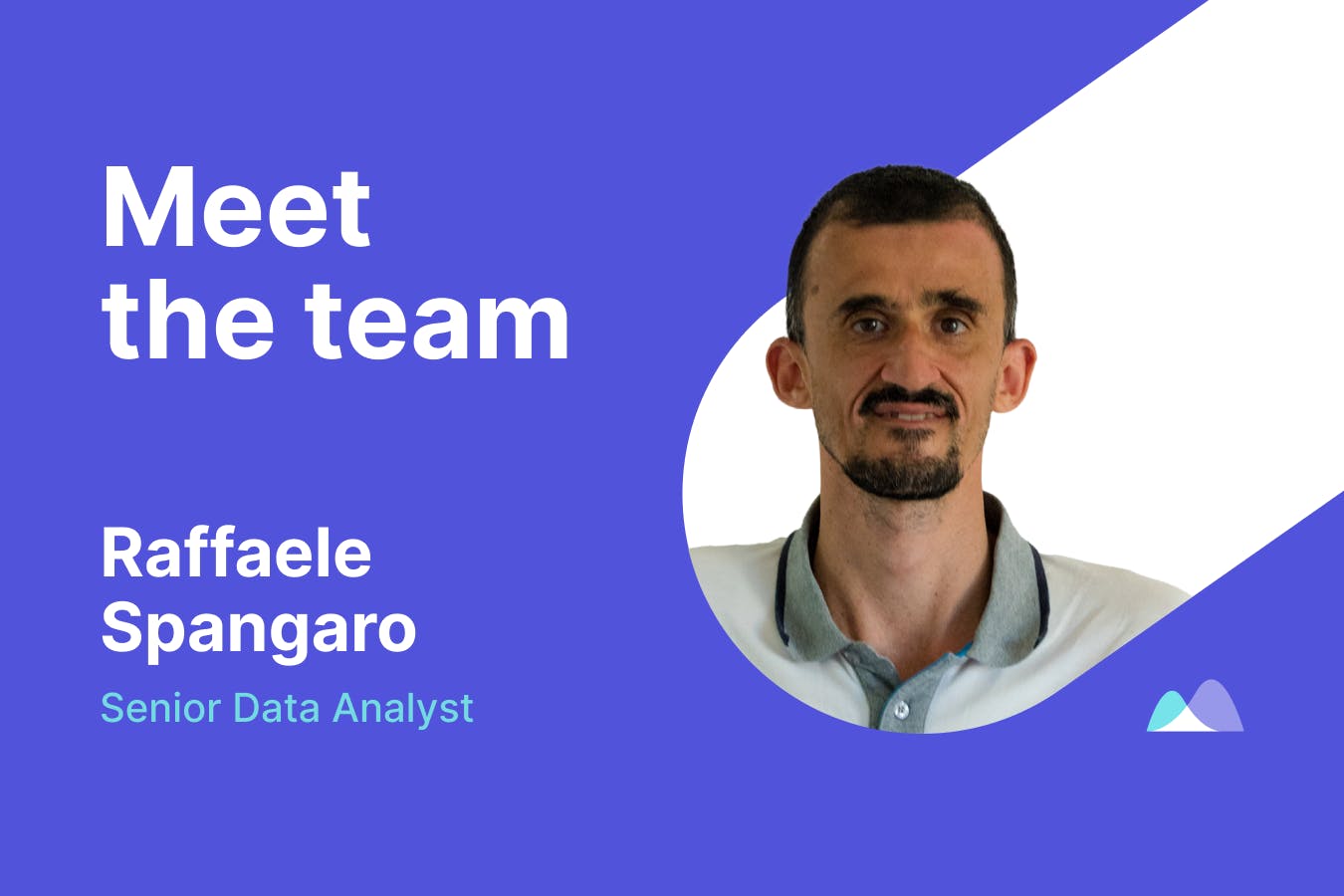 How long have you been working at Smartpricing?
I joined the team right away, which was in early 2020. I already knew the company's founders and their passion for this industry, and it was easy for me to say yes.
What team are you part of (and what do you do specifically) and how does a typical day unfold for you?
I am part of the ML (Machine Learning) and Data Science team.
In a nutshell, I am in charge of developing the algorithms that allow Smartpricing to work and improve.
In this way we are not only able to offer a better product, but also make our customers happier and more satisfied!
What skills do you think are necessary to do your job?
First, a premise: I am an engineer by training and have worked around the world, including in the hotel industry.
So I believe that very good technical knowledge is necessary to do this job in the best possible way.
Also, in my opinion you need a detailed view of the hotel industry: for example, unlike many others, in my team we don't deal with reading the data for what it is, but we analyze it according to our clients, the facilities that have chosen us.
This is the most important skill: going beyond the individual data and understanding how to relate it to hoteliers, to those who use Smartpricing.
How does Smartpricing's culture help you do your best?
It is wonderful to work with the people on the team, people who are competent and professional, but most of all approachable and pleasant human beings.
Although I have a long work experience, I can say that I have never seen a team as close-knit as the one here at the company, and that is definitely a plus.
When people ask you what it is like to work at Smartpricing, what do you say?
First of all, you have so much fun, and that's because the team is made up of great people.
And then there is an atmosphere of growth, innovation, and drive that pushes you to do your best, to get better and better.
Working in such an environment is definitely ideal for improving and evolving professionally.
What do you like most about Smartpricing? / What surprised you most about Smartpricing?
There are many good things, but among all of them definitely this incredible desire to innovate, to improve and to scale as much as possible.
And then there is so much focus on the business, on the customers and, most importantly, on the people in the team.
In short, a nice mix that is not obvious to find elsewhere and that makes this company a great place to work!
What does Smartpricing have that other companies don't?
In addition to the strong desire for growth and innovation (we are already aiming for the European market, just to name one), right from the start I noticed that everything here is well-structured and well-defined.
Of course, being a startup, things change quickly and a lot of flexibility is required, but the desired outcome does not change: to grow as much as possible while maintaining an innovative approach and an excellent working spirit.
And then there is a different mindset here, a mindset that combines business focus with customer satisfaction.
And that, in my opinion, is what will make Smartpricing a company that will go beyond national borders.
Why did you choose Smartpricing?
Even a few years before I joined the company, I had in mind a software that could "scale" the revenue manager's job.
Or rather: automate it, make it as easy as possible.
Once I discovered Smartpricing, I realized that I could make a difference here and chose to join the team.
To date, I can say that I am overjoyed with the choice I made!
Is there anything you want to add that candidates might want to know?
We are a very innovative startup and we aim to change the revenue management market in Italy.
If you are someone who wants to have an impact on the lives of hoteliers, who wants to help change the revenue market and why not, even the hotel market, then this is the ideal place for you.
Here we have an open mindset, we apply things that until a few months ago were unthinkable.
And we strongly believe in this revolution.
If all this doesn't scare you, well...we look forward to having you on board!
---