Which software cannot be missing in your accommodation establishment?
There are many software solutions for hotels or lodging establishments: from the best-known management software (PMS) to revenue management systems. In this article we show you the main ones as well as their features.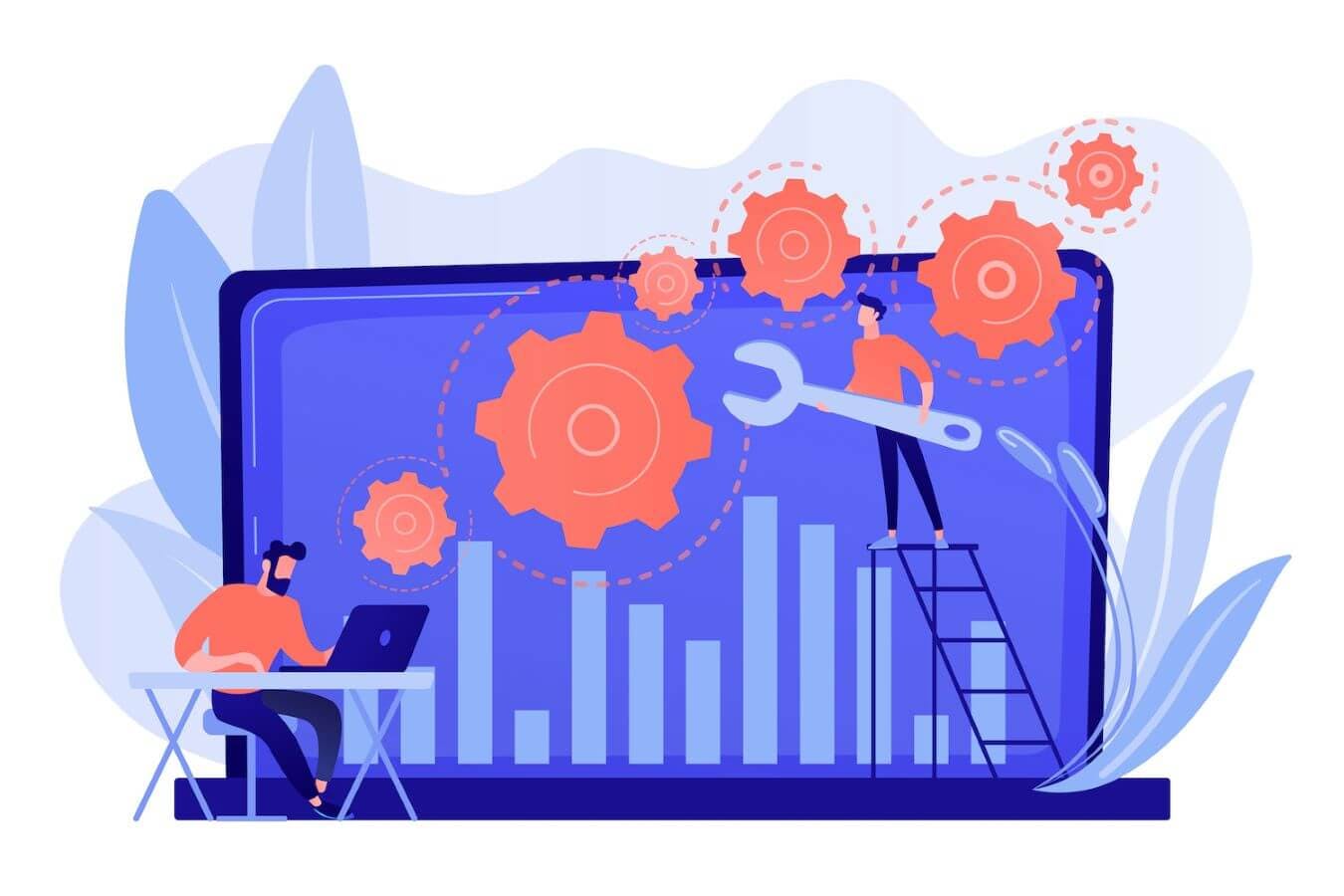 The management of an accommodation facility, such as a hotel, B&B or guesthouse, can no longer do without some software that facilitates the entrepreneur's work.
In this article we want to help you get clarity on the main software for accommodation facilities and untangle the different acronyms (PMS, RMS, CRM, CRS etc...).
So let's see what the features and functions of the accommodation software on the market today are.
PMS (Property Management System)
The PMS, Property Management System, is the software par excellence within a hospitality business.
The main functions of the PMS are:
reservation management ( guest  data, accounting data and preferences)
room logistics (inventory, tableau, maintenance and cleaning)
accounting (collections, billing and statistics)
fulfillment management (sending lodging forms, sending data, computation of tourist tax)
The PMS basically acts as a collection and sorting center for administrative and logistical data necessary for traditional hotel front and back office functions. 
At the IT level, the PMS also acts as a platform to which all the other digital tools and software that we will see in a moment are connected.
There are dozens of PMSs on the market; on this page you will find the ones that are partnering with Smartpricing.
CRM (Customer Relationship Manager)
The CRM, Customer Relationship Manager, is the software that gathers the contact, behavior and preference data of your guests and potential guests. 
It is the tool that serves as the database for all marketing and sales activities. 
Therefore, the main function of a CRM is to store data and sort potential customers by affinity of interests and needs in order to make more targeted and effective sales.
The CRM is often fully integrated into the PMS, but there are also stand-alone platforms, especially for markets other than tourism.
Booking Engine
The booking engine is basically your online catalog or, if you prefer, your hotel e-commerce.
It is essentially the software that allows potential customers to interact with your available rooms, rates and offers to calculate quotes or make reservations independently.
The main purposes of the booking engine are:
to make your products available 24 hours a day, 365 days a year (so always)
make your products available online (so everywhere)
make your sales process interactive and trackable (the booking engine shows you accurate sales statistics)
A booking engine must be aesthetically pleasing, reliable and easy to use for the customer, but equally so for the hotelier.
As with PMSs, there are plenty of booking engines, and many are integrated into all-in-one systems that include PMS, channel manager, booking engine and other functions.
Channel Manager
The channel manager is the software that automatically manages the online distribution of your rates and room supply.
Without this software you would have to manage listings on OTAs (Booking, Expedia, etc.) individually with the risk of overbooking (i.e., selling more rooms than you actually have).
The channel manager automatically and centrally controls availability on all sales channels where you decide to appear.
This allows you to sell all the rooms you have, simultaneously, everywhere and without the danger of overbooking.
Doing so reflects positively on your business, both by improving room distribution (and thus occupancy) and by reducing human workload (saving money and stress).
You will hardly find yourself buying a stand-alone channel manager, since it is such an important tool that it is integrated by default with both PMSs and booking engines.
On the partners page, you can see the main channel managers that integrate with Smartpricing.
RMS (Revenue Management System)
The RMS, revenue management system, is one of the most recently developed and popularized software: its purpose is to support the hotelier or revenue manager by providing useful data to improve the facility's performance.
By analyzing and comparing internal facility data and external market data, the RMS is able to provide a genuine rate strategy that optimizes sales.
With the recent introduction of artificial intelligence and machine learning (i.e., technologies that learn new information), RMS such as Smartpricing calculate and manage room rates almost completely autonomously.
Basically, RMS is the software that suggests the best market rate based on both internal factors such as occupancy and booking history, and external factors such as demand pressure, average price, and available rooms in the market.
In another article, we explain why it is important to adopt revenue management software, while here you will find a guide to revenue management for hotels.
Business Intelligence
Business intelligence, or BI, is both a discipline and a tool: it basically represents the analysis of a facility's internal performance data. 
Business intelligence is often found partially integrated into the statistical areas of PMSs to optimize both the business and production areas as much as possible.
The purpose of business intelligence, through detailed statistics, is to eliminate inefficiencies and improve the strengths and profitability of the enterprise.
Benchmarking Software
To improve profitability, in addition to looking at what we do, it is also necessary to look at what other facilities around us are doing.
To this end, various comparison (benchmark) software such as .STR or H-Benchmark have been created. 
Traditionally, they arise within hotel chains to compare the performance of various properties to identify best cases and set an example for everyone else.
However, they also serve to identify the peculiarities of some markets over others and guide future investments toward those with the highest success rate.
For us, these tools are useful for observing the competition and planning business strategies also in accordance with the opportunities and dangers that the market holds.
Other software for lodging establishments
In addition to the software just described, there are other more minor ones that incorporate different functions, such as:
centralized management of hotel chain reservations (CRS)
software for logistics management of supply storage facilities
specific software for revenue and expense reporting
software for extended management control
software for creating marketing campaigns via email or social media profiles
software for quality control and reputation management
They all contribute to improving your facility's performance, but it is difficult to succeed in using them efficiently right away and in one fell swoop.
---
Our advice is to start with the most important software and learn how to use it effectively, so that it really makes your work more efficient and faster.
This includes the PMS, RMS, and CRM, to which we add the booking engine and channel manager. The latter two require only a good initial setup, after which they demand little daily use on your part. 
The first three, on the other hand, represent the heart of the hospitality business, so you should become a black belt in their use.
Why not start with Smartpricing, the RMS that finds the right price at the right time?
Schedule a free call with one of our consultants and find out if it's right for you!
---