Your hotel guests are looking for unique experiences? Surprise them with these complementary services!
Investing in complementary services is an obligatory step for accommodations that want to distinguish themselves from competitors by putting customers' wants and needs front and center.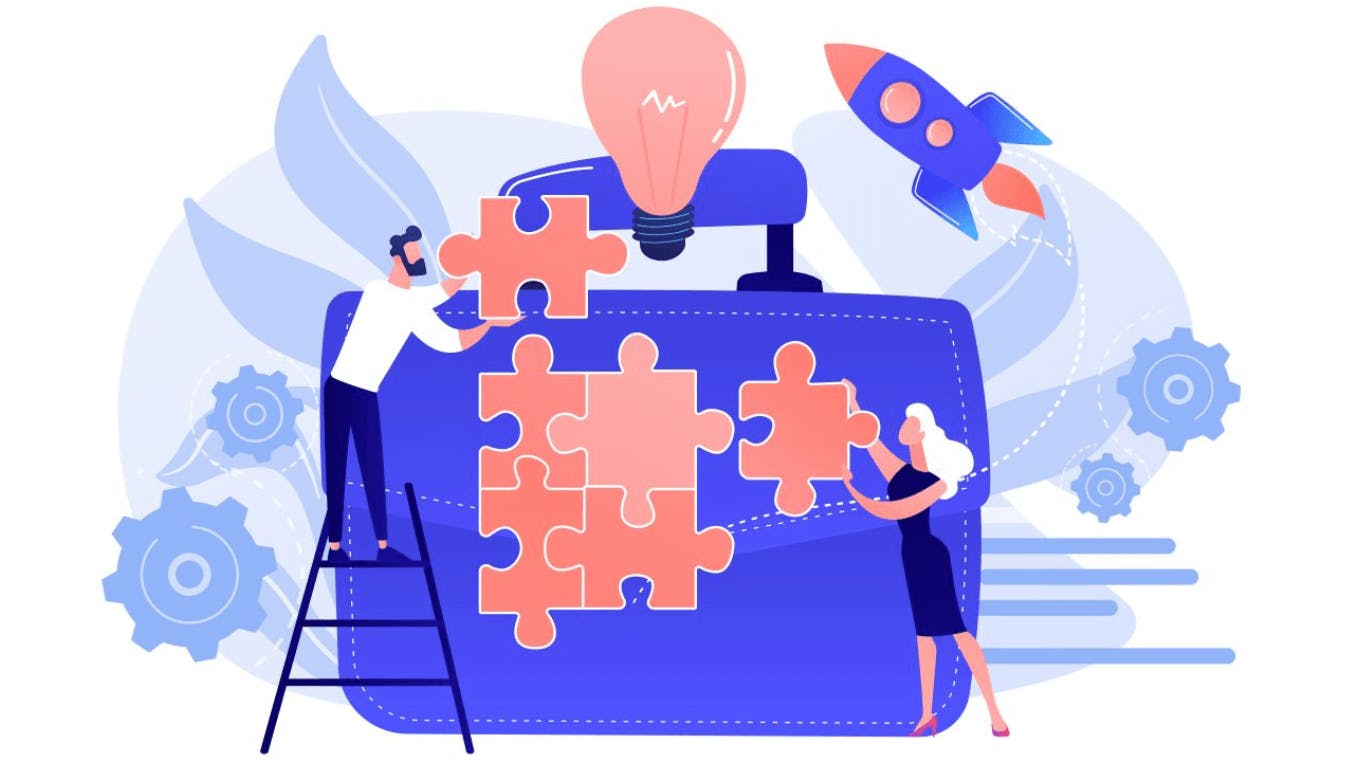 If you're reading this article while you're at your hotel, in one of those rare moments of calm, look around: the front desk is cozy and tidy, the rooms have comfortable beds and freshly laundered sheets, the bathrooms are impeccable, and your staff moves with precision and professionalism, always responding to guests' needs with a smile.
You have managed to give your facility the efficiency of a well-oiled machine, yet you would like to be able to offer your guests something more, something that goes beyond a simple stay, that makes them feel truly special and turns their visit into an unforgettable experience.
You have a thousand plans in mind ... but maybe you are faced with a limited budget, the small size of your hotel, or the inability to hire dedicated staff.
What you need, then, is a solution that improves guest satisfaction without overly impacting your budget while, in fact, allowing you to increase revenue.
In so many words, you need complementary services!
What are complementary services in hotels
Complementary services, also called ancillary services, are all those extra products or services that an establishment can offer in addition to simple lodging and that help create a personalized and unique experience for its guests.
Ancillary services can be a clever balance between free services that you are able to sustain and paid services − the key is to figure out which solutions add the most value for your guests and in what context, and then carefully balance the offerings in a way that maximizes both the guest experience and the hotel's profitability.
Engaging in the definition of a complementary services strategy means embracing the change taking place in the hotel industry, with its increasing focus on providing unique experiences. It means investing in building stronger, longer-lasting relationships with your guests, increasing loyalty and incentivizing positive reviews. Finally, it means expressing your facility's full potential to stand out in an increasingly competitive and crowded marketplace.
There is no definitive list of complementary services you can offer; every facility is unique and there is no limit to your imagination when it comes to devising ever new ways to satisfy, surprise or pamper guests. As you read on, however, you may find some useful insights to begin your consideration of complementary services.
Examples of complementary services in hotels, B&Bs, serviced residences and vacation rentals
Welcome services
The moment of arrival is crucial: as the saying goes, you don't get a second chance to make a good first impression. When evaluating complementary services you should consider the type of your property, the context in which it is set (sea, mountain, lake, city...) and, of course, the preferences of your target clientele.
Here are some examples:
Early check-in and late check-out
Private or contracted parking
Transfer to/from station/airport
Welcome drink
Room upgrade
Map of most Instagrammable sights
Tour guides, agreements with museums
Discount voucher for spa or restaurant
Package of local products (honey, jam, typical sweets, wine...)
Free gift in case of birthday/anniversary
Plants or flowers in the room
Wake-up service
Pet-friendly services
Food services
In-room breakfast
Alternative menus (vegan, vegetarian, celiac)
Customized menus (families with children, special occasions)
Food delivery
Wellness services
Courtesy sets (toothbrush and toothpaste, shampoo and conditioner for different hair types, extra large towel, razor and shaving foam, make up kit, body lotion, sunscreen, etc.)
Gym
Spa
Rental of professional hair dryer or straightener
Pillow options (feather, foam and hypoallergenic)
In-room air purifier
Entertainment services
Children's play kit
Hourly babysitting
Bike rental
Guided tours
Baby equipment (strollers, bike and car seats)
Sports equipment rental
Cooking classes
Business services
Car rental
Fast Wi-Fi / dedicated Wi-Fi
Smart working kit (ergonomic seat, laptop stand, etc.)
Power bank
Coffee and snacks
Service packages
A service package is a set of related services or activities that are offered together as a single product. This approach tends to offer better value for money for the customer and can increase the perception of the overall value of the offering. In addition, service packages can help incentivize a longer stay and can create a more consistent and integrated experience for the customer.
Wellness package: could include access to spas, massages, beauty treatments, yoga or Pilates classes, etc.
Culinary package: could include themed dinners, cooking classes, wine or local cheese tastings, etc.
Romantic package: could include an upgrade to a suite, a bottle of champagne on arrival, a couple's massage, a private dinner, etc.
Business package: could include services such as 24-hour access to the business lounge, ergonomic seating, printer rental, power bank, etc.
Family package: could include children's activities, access to play facilities, babysitting service, children's meals included, pediatrician on-call, etc.
Cultural package: could include tickets to local museums, guided tours, theater performances, etc.
The importance of personalization for complementary services in hotels
When deciding what complementary services to offer your guests, there is one factor you cannot ignore: customization.
Your hotel may have dozens of services, but if these are standardized and do not meet a real need of your guests... no one will decide to pay for them!
To be effective, an extra service offering must add value to the guest experience and go beyond the guest's expectations.
Here are some useful steps for creating personalized services in your hotel:
Analyze the market
Careful research on current market trends and competitors' services most valued by their customers can give you the right inspiration.
Value feedback
Your guests' opinions and suggestions are valuable. Using a satisfaction questionnaire or directly asking customers for feedback will give you a good idea of which complementary services they value most and which they would like to see implemented in the future.
Leverage data
If you have a customer relationship management (CRM) system, you could use historical data to offer complementary services tailored to regular customers based on their preferences and previous purchases.
How and when to offer complementary services
After determining which complementary services are best based on the characteristics of your facility and the needs of your guests, you will need to decide how and when to offer them.
Again, customization is key, and we recommend that you not just select a single time, but experiment with severala pproaches from those listed below and combine them.
In the exploratory phase
Make sure that your website and your profiles on the various booking platforms highlight the complementary services you offer. Eye-catching images, detailed descriptions, and testimonials from guests who have used them in the past will be perfect for attracting the attention of potential new customers.
During the booking process
Take inspiration from airlines and consider featuring some of your complementary services at the very moment the guest is making the reservation. This is the best time to offer, for example, an upgrade to a better room or your themed service packages.
Before arrival
You can include information about available complementary services directly in your confirmation email. This is the time when you can show off all your customization skills by including options based on length of stay, reason for travel, or previous experience if you deal with a repeat guest.
At check-in
This is where the staff at the front desk comes in, whose job it will be to suggest extras in an unobtrusive but appealing way. Make sure the staff is knowledgeable about the services to be able not only to suggest them in the right way, but also to answer any questions.
During the stay
If your guests have not selected an extra to add to their stay at any of the previous occasions, all is not lost. During the stay you can still offer your complementary services through other channels, such as at the Wi-Fi login or via push notifications from a dedicated app.
Always remember that the goal is to enrich the customer experience, not overwhelm them with pushy proposals. Offering complementary services should always be done in a respectful and thoughtful way, taking into account individual preferences and needs. The ultimate goal is to improve their overall experience and satisfaction, building long-term relationships and encouraging loyalty.
---
Structuring a truly personalized and therefore effective complementary service offering is not an easy mission. You may have a very heterogeneous clientele with different needs, you may not have enough budget to offer attractive options, or your lodging facility may not have the right space and the necessary staff.
If you want to focus more on your ancillary services, you can start by automating certain aspects of your work, such as price management.
Smartpricing is revenue management software that takes the work out of price management for you. Smartpricing's algorithms find the right price at the right time for each of your rooms and automatically updates your rates on all booking portals.
Want to learn how Smartpricing can help your accommodation?
---