One-on-one with Federico Minini, Chief Experience Officer at Smartpricing
In this article, we introduce you to Federico Minini, Chief Experience Officer at Smartpricing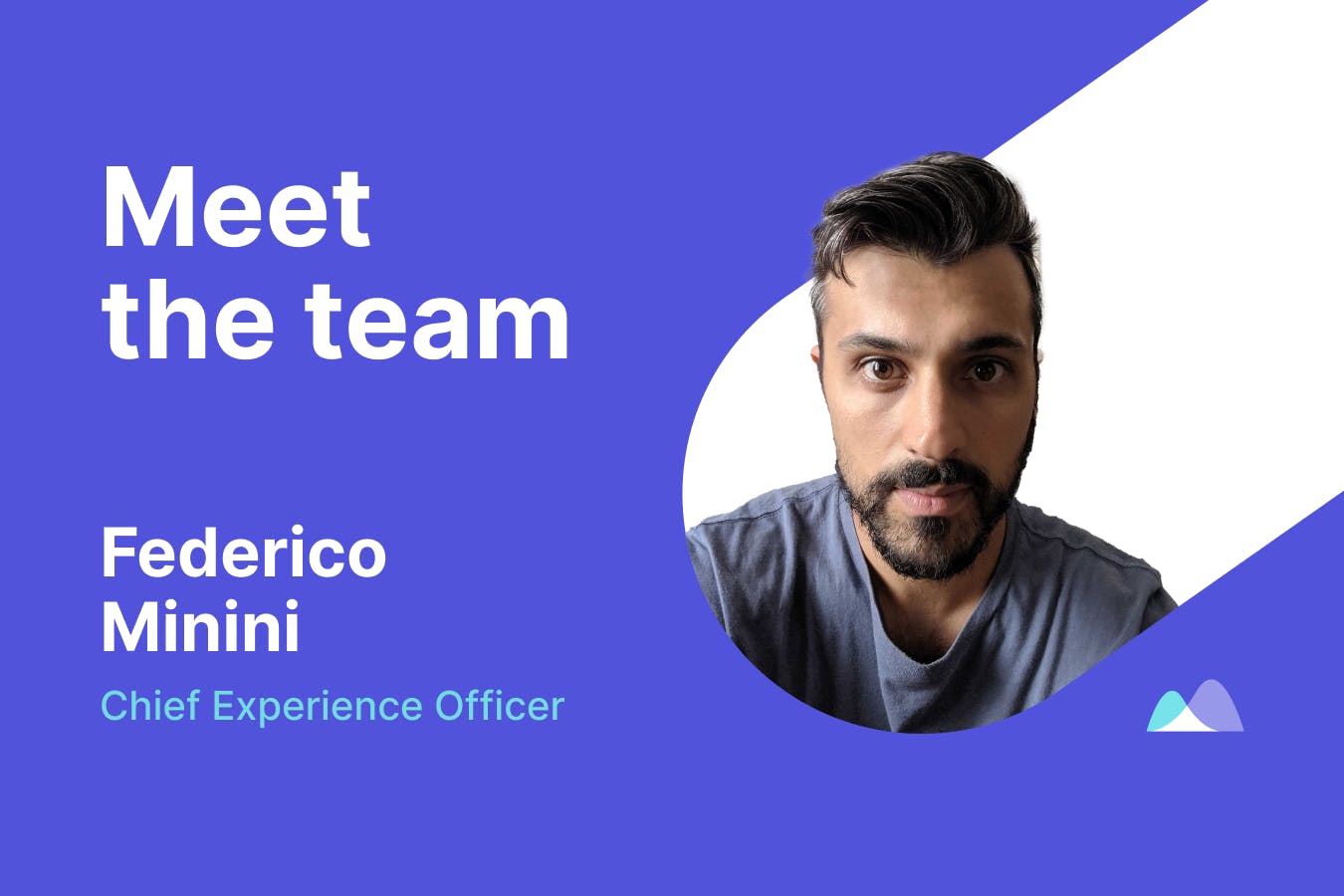 How long have you been working at Smartpricing?
I started working in Smartpricing in October 2020 after meeting Luca, one of the co-founders.
What team are you on and what do you do specifically?
I am in charge of the after-sales area and I deal with everything that happens from the moment a facility joins Smartpricing. Specifically, I deal with:
customer onboarding
accounting
technical and sales support
In addition, together with the founders of the company, I take care of the management and administrative side of the business.
What skills would you say are necessary to do your job?
Definitely a certain amount of experience in service, team and people management would be necessary to perform this role to the best of my ability.
No less important are problem-solving and organizational skills, as the amount of work is significant and without these it would be impossible to get everything done!
How does the culture of Smartpricing support you in doing your best?
Although many of us work remotely, we do frequent team meetings (even cross-team) and there is constant communication.
In addition, there is an atmosphere of togetherness and cohesion, and this makes Smartpricing the ideal environment to work at your best, especially in terms of productivity.
When people ask you what it is like to work at Smartpricing, what do you say?
For me, working at Smartpricing is like being with family. The approach that the founders have is fresh and modern, and all of this makes the work to be done much lighter and enjoyable, while not losing sight of the goal and the end result. The fact that so much space is given to people and their ideas helps to feel part of this great company, and I think there is no better place to work and grow.
What do you like most about Smartpricing? / What surprised you most about Smartpricing?
The people who made this project happen, the way they believed and still believe in it.
I like the environment and the atmosphere, the fact that there is always a desire to grow and improve all the time.
And then I notice a lot of ambition on everyone's part, and this, at least for me, is a personal challenge that I wanted to take on myself.
What does Smartpricing have that other companies don't?
Definitely a much more dynamic and streamlined approach and mindset.
Not to mention the fact that everything revolves around people and the ability to give space and voice to each of us.
Also, the importance placed on ideas, sharing of opinions, and the fact that everyone is equally important are many, small details that make a difference.
All of this is probably what makes Smartpricing unique.
Why did you choose Smartpricing?
Actually, it all happened by chance, after I met Luca here in Riva del Garda.
A chat was enough for me to understand that the idea he had in mind was not just a dream, but a concrete opportunity to build something important and invaluable.
And then the chance to do my job, a job that I love and that gives me maximum flexibility and a lot of satisfaction.
Not to mention the fact that I had wanted to get away from Milan for a long time, and here by the lake it is definitely much better!
Is there anything you want to add that candidates might want to know?
Working at Smartpricing does not mean "clocking in" and doing your job in the most normal routine.
It means being part of a family.
It means collaborating with people before colleagues.
It means having flexibility, adaptability and a very, very strong desire to grow.
What I would like to say to candidates is this: if you really cherish the idea of joining such a place, then don't waste one more minute.
There's energy here, there's a lot of desire to get things done, and above all, there's a lot of hard work!
I understand that it may not appeal to everyone, but if you have that kind of mindset, I really think this is the place for you!
---