One-on-one with Sofia Paoletti, Business Developer at Smartpricing
In this article, we introduce you to Sofia Paoletti, Business Developer at Smartpricing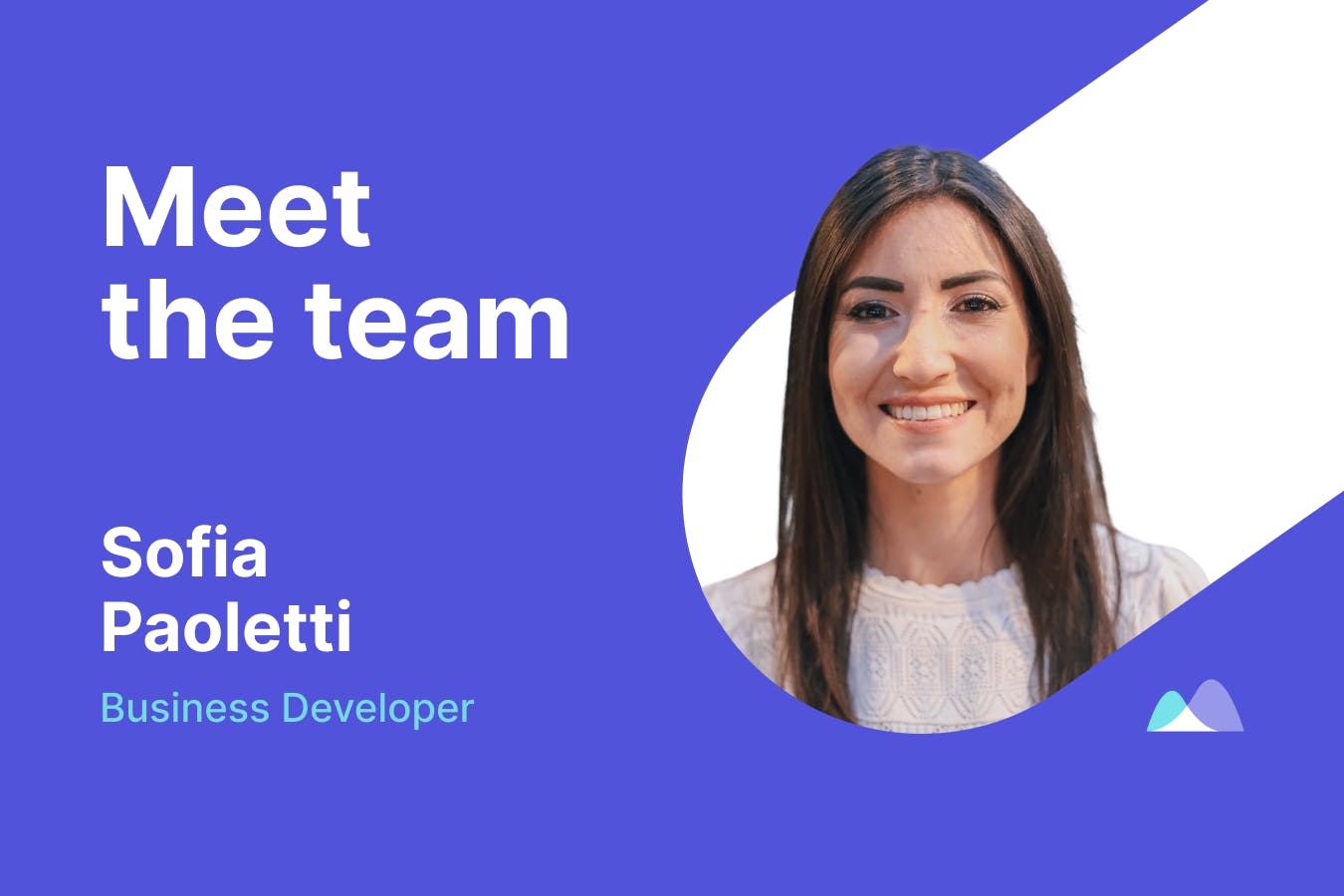 How long have you been working at Smartpricing?
I started working for Smartpricing in November 2021 as a Pre-sales Agent within the sales department.
What team are you on (and what do you do specifically) and how does a typical day unfold for you?
I am currently part of the sales team and serve as both Team Leader and Sales Agent.
My typical day starts with a quick check of the calendar and CRM to figure out which and how many facilities I need to contact during the day.
Each day, I am responsible for contacting both the facilities that have requested a demo and the facilities that are just one step away from joining the world of Smartpricing.
I also manage and organize meetings with the team as well as with my superiors. 
I love my job because I have the opportunity to establish a real relationship with the people I talk to, and this is something that I greatly appreciated.
What skills would you say are necessary to do your job?
First of all, you have to have grit to spare!
My job is one in which you can be on a roll for one month, while in the next you find yourself in the opposite situation.
I have often found myself dealing with facilities that were almost completely convinced only to be told yet another "No."  
If you don't have grit in certain situations, it's tough!
Enthusiasm is another one of those things you can't not have in this job, especially since you have to be able to convey it to the facility (whether it's a lead or a client).
At the end of the day, the central part of selling is yourself; before the product, you have to be able to sell who you are.
How does the culture of Smartpricing support you in doing your best?
The fact that there is incredible (but not chaotic) dynamism is an important factor. Everything here is organized properly and is functional for everyone's growth.
The great attention to detail, the desire to see one's results in black and white are all part of a corporate culture that is aimed at growth and improvement.
And then the opportunity to work in an environment where the human factor is at the center of everything is not at all taken for granted: on the contrary, it is precisely what gives you the energy to keep going and always do your best!
When people ask you what it is like to work at Smartpricing, what do you say?
Being a startup, sometimes the amount of work can be considerable, but the atmosphere is so good that it allows you to work with lightness and peace of mind.
Plus, it's the ideal place where you can grow, learn new things and at the same time have your say on any aspect.
I feel very comfortable here, especially because I have the opportunity to give it my all and challenge myself day after day.
What do you like most about Smartpricing? / What surprised you most about Smartpricing?
First and foremost, the people!
From the co-founders to the newest addition to the team, we work in harmony and everyone has one goal: to grow and make the company grow.
And then, as mentioned before, the dynamism, the humanity, the fact that people are valued and that everyone is taken into consideration equally.
So many, little things that made me realize that I work in a unique company.
What does Smartpricing have that other companies don't?
Definitely the propensity to grow, to improve and why not, even to make mistakes (and learn from them).
And then the meritocracy: if you are good you are rewarded, and I think that is a very important value.
Also, at Smartpricing you have the opportunity to get your hands on more things, to expose yourself on more fronts and thus grow quickly.
Not to mention always that human factor that makes the difference compared to so many other companies.
Why did you choose Smartpricing?
The fact that it is a young company is what prompted me to apply.
And then it's a startup, so I envisioned early on that it might be a place where I could have more opportunities for growth.
You may or may not like that, but I think there is much more appreciation for the efforts put in compared to a multinational company where you are often just a number. 
Thanks to Smartpricing I also had the opportunity to approach the sales world, a world that has always intrigued me and that here I was able to delve into to the point where it became my everyday job.
And then I have the opportunity to work remotely, a convenience that not all companies share!
Is there anything you want to add that candidates might want to know?
Among the many things a candidate should know is that here, if you want to, you can grow at an incredible pace. 
Also, working with determined people like yourself in an extremely pleasant and fun work environment can really make a difference.
There is no room here for people who don't want to be busy, but it is the ideal place for people who want to learn, grow, and put themselves out there once and for all!
---