Everything you need to know about the hotel guest experience
Want to improve your guests' experience, but don't know where to start? In this article we show you how.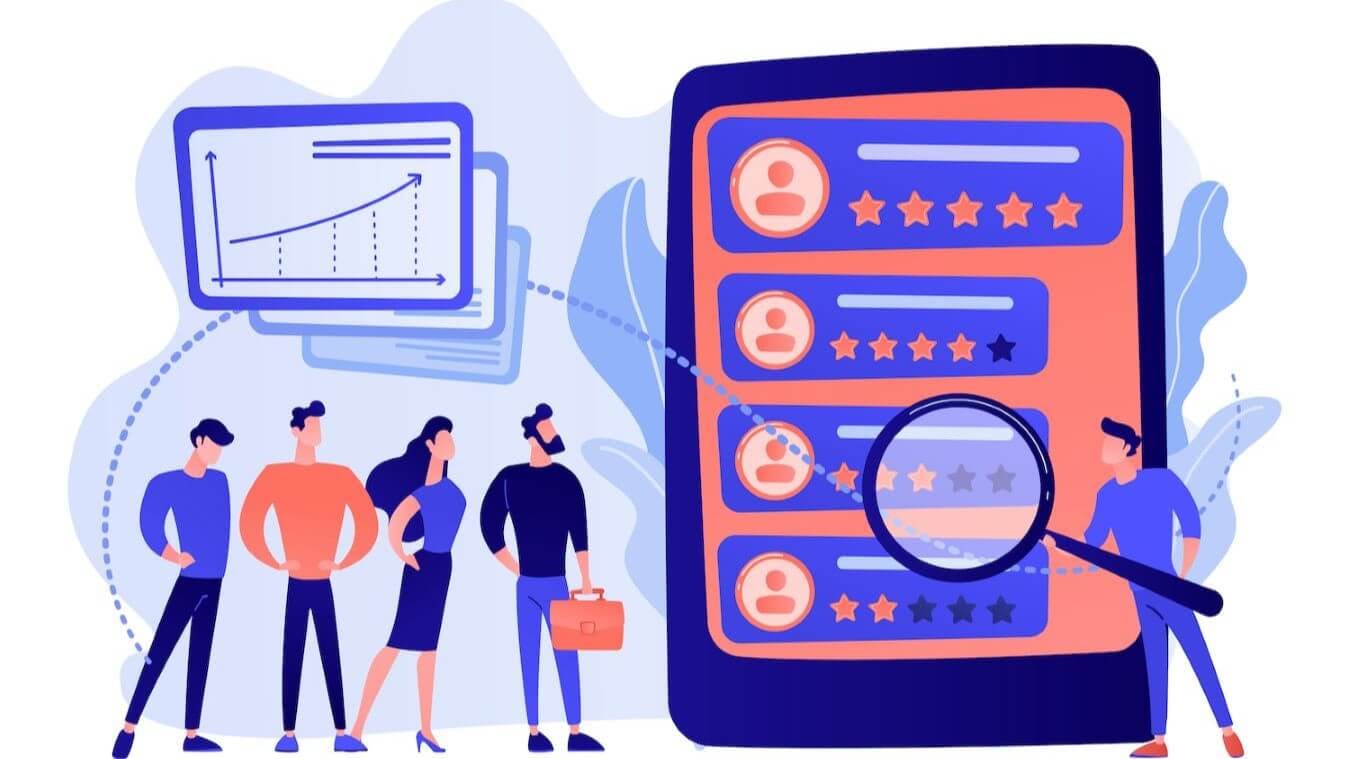 In this article you will find out everything, absolutely everything, you need to know about the guest experience in your hotel or accommodation.
You will also learn in what aspects of your business it is important to take care of the guest experience and how you can improve it.
Let's get started.
Guest Experience: what is it?
Every time the guest interacts in some way with the hotel (whether it is a phone call, breakfast service) their perception is updated.
The sum total of all interactions between customer and hotel, creates the guest experience.
Interactions can be direct when the guest deals directly with the hotel or its staff. 
Or they can be indirect when the hotel is not actively involved (e.g., when the guest talks to a friend about the hotel or looks at the ad on Booking.com).
Why is guest experience important?
The guest experience is critical because it determines the level of quality perceived by your guests.
Consequently, you can improve the guest experience to increase value for money or increase prices (and your revenue) while keeping the current ratio the same.
Let's see in what areas and moments you can improve your guests' guest experience and grow your property's reputation.
Before arrival at the hotel
Your guest's experience begins before they even leave their house, in fact, before they even make a reservation.
At this stage, the good old saying "there is no second chance to make a good first impression" applies.
Therefore, it is most important to pay attention to how you communicate with your potential guests and respond accurately to their inquiries.
Make booking simple
First, you need to make the booking process clear and simple and provide all the clarifications the guest needs to convince them to book with you.
So communicate all the types of rooms and services possible to make up the stay, how and when to cancel or pay, and answers to common questions guests ask you.
Communicate with guests before the stay
Great, your guest has booked!
Now what?
Now it's critical not to abandon them, but to "walk them" toward their arrival date.
During this phase you can send different types of communication that can vary in both mode (e-mail, text, phone call) and content (informative, emotional, sales).
The important thing is to put the guest at the center and give information that they find valuable.
Personalize the experience
One of the most important activities you can do pre-stay is to come up with solutions to improve the guest experience.
More and more, in fact, guests want an experience tailored to them.
You can do this through upselling and cross-selling services, or partnerships with local businesses.
These activities allow you to improve your guests' experience and at the same time increase your revenue.
Check-in and reception
There is no need to emphasize the importance of this moment.
During check-in, the guest creates a true opinion of the quality of your facility for the first time.
The entrance, the first welcome, the staff's smile − everything contributes to a first impression that will affect the entire stay.
Make check-in efficient
Always remember that, for the guest, check-in is a bureaucratic process that serves the hotel and from which they don't benefit.
Consequently, to optimize the check-in experience, on the one hand, you have to make it quick and "painless."
On the other, you have to turn it into a useful moment for the guest as well, for example by lightening the wait with a joke or by providing information about the location and the facility.
Show warmth and professionalism
The smile and sense of welcome that your team shows when the guest arrives are critical to making the guest happy.
The staff must make the guest feel welcomed and welcome, letting them know that they are there to meet their needs while at the same time not being intrusive.
It is not uncommon to create very strong bonds between staff and guests because of the team's skill at making customers feel welcome.
Offer a welcome drink
The welcome drink is a classic way to welcome a guest to your facility.
Our suggestion is to vary it depending on the type of facility and the guest.
If the guest arrives in the morning, you can offer them coffee and a slice of cake (those left over from breakfast are fine). 
If, on the other hand, it is a family with children, you can try offering a choice of different juices, perhaps special and never tasted before. 
In short, don't miss the opportunity to positively surprise your guests.
Rooms and amenities
The focal point of any stay in an accommodation is, of course, the bedroom.
You can be super cozy, fun, and provide all the special amenities in the world, but if the guest does not sleep well and the room is not comfortable, they will have a negative experience.
So here is what to focus on to make sure your rooms are appreciated by guests.
Clean and maintain your rooms properly
In first place, of course, goes the cleanliness and functionality of the rooms. 
This is the bare minimum for the guest to be satisfied with his stay.
Rooms must be spotless (especially the bathroom) and everything must work: no broken bed slats, showers without hot water, leaky sinks, televisions that make strange buzzing noises, sheets frayed at the corners, and minibars with open products.
The basics.
Make sure the bed is comfortable
Quality sleep is critical to guest satisfaction. 
But how do you ensure that the bed is comfortable if everyone has their own preferences about mattress firmness and pillow types?
The first step is to sleep in your rooms to make sure that the bed and mattress do not have strange "behaviors" such as areas being stiffer than others or sudden depressions.
Very few hoteliers do this.
The second step is to provide customization options for guests: firmer or softer toppers, different types of pillows, and the flexibility to meet the guest if they ask for a variation.
Make your rooms soundproof
Analyzing Tripadvisor reviews, you'll notice that one of the most common complaints is about noisy rooms and loud neighbors not allowing sleep.
Room soundproofing is now essential if you want to ensure guests get a good night's rest (and improve the guest experience).
Provide free, high-quality Wi-Fi
Wi-Fi has for years become a minimum essential service in any hotel. 
Today, with video calls, Zoom meetings, and remote working, it has become even more important.
So rely on a provider who gives you the right guarantees and also get a backup system in case something goes wrong for a day or two.
Important: Check that the Wi-Fi works and has a good signal in every room and in every corner of the hotel.
Amenities and facilities
Another very important element of the hotel guest experience are the different services that are provided, whether they are dining, wellness, entertainment, or business.
They carry enormous importance because they provide a totally personalized experience for the guest, and help the hotel differentiate itself from the competition.
Personalize the food and beverage service
Almost all guests use food and beverage services in one way or another.
How can you optimize the experience associated with these types of services?
Certainly by making it different from other facilities and at the same time accommodating the personal diets so common today.
Take advantage of the spa, gym and other recreational facilities
Wellness, sports and entertainment services aim to keep guests active and make them feel good physically (and consequently mentally).
If you provide this kind of service, try to offer guests different activities on an ongoing basis so that there is something to please each of them.
Optimize services for business travelers
Business travelers have different needs than leisure tourists.
What makes the difference in the guest experience for business travelers is speed: professionals have little time to stay at the hotel, and the services you offer them need to be executed quickly. 
Do you have a photocopying service? Good, within five minutes they must be ready. 
Quick check-out? It must take a maximum of two minutes.
So try not to offer services that you cannot master or deliver at lightning speed.
Personalize the experience
In this day and age, it is essential to differentiate ourselves from competitors in order to leave a unique memory in the minds of our guests.
One of the best ways to do this is to make the guest experience unique, let's see how.
Listen to the customer's preferences and requests
The first step in making the guest experience memorable is to listen to them.
Even today, many hotels have not trained their staff to receive guest requests and inform other team members about them.
For example, if a waiter learns that two parents with children want to spend an evening alone, they can inform the front desk who, conveniently, can mention to the couple that there is an evening babysitting service at the hotel.
In this way, the couple receives excellent treatment, tailor-made to their needs, and the hotel sells the extra babysitting service. 
Bingo!
Surprise your guests
Making small, unexpected surprises is always greeted with joy and generates pleasant memories.
For example, during check-out, you can give a small, locally produced gift.
The cost is negligible for you, while guests' happiness flies through the roof!
Celebrate special occasions
A long-standing practice in hotel chains is to remember guests' birthdays and surprise them with an unexpected gift.
A practice that is almost never found in independent hotels. 
If you show up on a guest's birthday at their table offering a bottle of Prosecco with a small cake, you can leave a lasting memory while spending very little.
You can do this with any important date in your guests' lives that you learn about.
Interaction with staff
The way your team interacts with guests greatly influences the guest experience.
Many times, guests who are furious about a disservice are able to calm down and return to peace of mind because of the proper intervention by a staff member.
At the same time, a stay that runs smoothly can be completely ruined by miscommunication.
Train your staff
If you want your staff to care about the customer, it is essential to train them to be able to handle all guest interactions.
Indeed, there are right and wrong ways to receive a guest, to make them feel welcome, to handle their comments and complaints, to calm them down when a disservice occurs, to listen to their requests.
These ways can be taught and people can be trained. 
So you should do it, too.
Make the team helpful and proactive in providing assistance
The best hotels in the world have one characteristic that clearly distinguishes them from all other establishments: they know how to anticipate guests and are proactive in responding to their needs.
Even you, in your own small way, can try to solve a problem before the guest is affected or has to make a request explicit.
Their satisfaction will be your best reward.
Give staff flexibility in meeting guests' needs
So many times, small complaints from guests escalate because staff members do not have the power to resolve the situation.
So try to provide more flexibility and decision-making power to your team in solving problems, so they can intervene directly and nip a potential fire in the bud.
Check-out and departure
Check-out is the guest's last experience with the hotel before departure, so it is also the last chance to influence their judgment.
If you provide a poor check-out service, it will remain in the guest's mind as the conclusion of their experience.
Make the check-out process efficient
Exactly like check-in, check-out is paperwork that the guest undergoes and that only serves the hotel.
Consequently, try to make it quick and smooth.
How to do this.
Anticipating the guest's bill and questions about their stay, for example, is a great way to resolve any financial or disservice issues in advance. 
Asking ahead of time if the guest would like specific services (transfers, luggage storage, airline ticket printing) anticipates any last-minute requests and avoids inconvenience.
Offer a gift or incentive for the next stay
Turning check-out into an opportunity to offer a little gift to your guests shifts the focus from the paperwork to the gift received.
Also, as we said earlier, since it is the last service guests receive before departure, the last reminder will be to receive a pleasant surprise.
After the stay
The guest experience does not end with check-out, but continues afterward via message, e-mail, social networks.
This way you keep the memory of the vacation alive and increase the chances that the guest will book with you again or speak highly of their experience with family and friends.
Respond to customers on social networks
The first quick and easy activity you can do post-stay is to give recognition on social networks to your guests.
So many times I see hotels post content on their social profiles that is commented on positively by their former guests and receive no response.
When one of your guests comments, thank them, make them part of the experience again.
Invite guests to exclusive events and promotions
Have you ever thought of having your customers join an exclusive club where they have access to promotions just for them?
This will make them feel part of an elite and reinforce their desire to come back to you.
You don't need to offer who knows what benefits: offer them access to reserved rates, give them priority booking, invite them to the opening of your new spa.
Ask for and respond to online reviews
Another important way to reinforce the guest experience is to ask guests for a review after they leave and respond once they have given it.
Always remember that a review, whether positive or negative, is feedback for the improvement of your hotel, so it is good to respond and thank them.
---
Taking care of your guests' experience is a crucial element for any hospitality establishment.
Too often it is left to the "good heart" and experience of the team without being optimized by hoteliers.
Do you want to free up more time for your team to focus on your guests?
Smartpricing takes care of revenue management for you and saves you valuable time!
Together with our team, you define a pricing strategy tailored to your business and can devote yourself to what really counts: Smartpricing calculates the right room rates at the right time and automatically updates the rates for your accommodation on all sales channels.
---