Is managing guest complaints a problem in your hotel? Here's how to solve it!
Everyone gets a complaint at one time or another: the difference is being able not only to solve it, but to turn it into an opportunity for improvement and building loyalty. Find out how!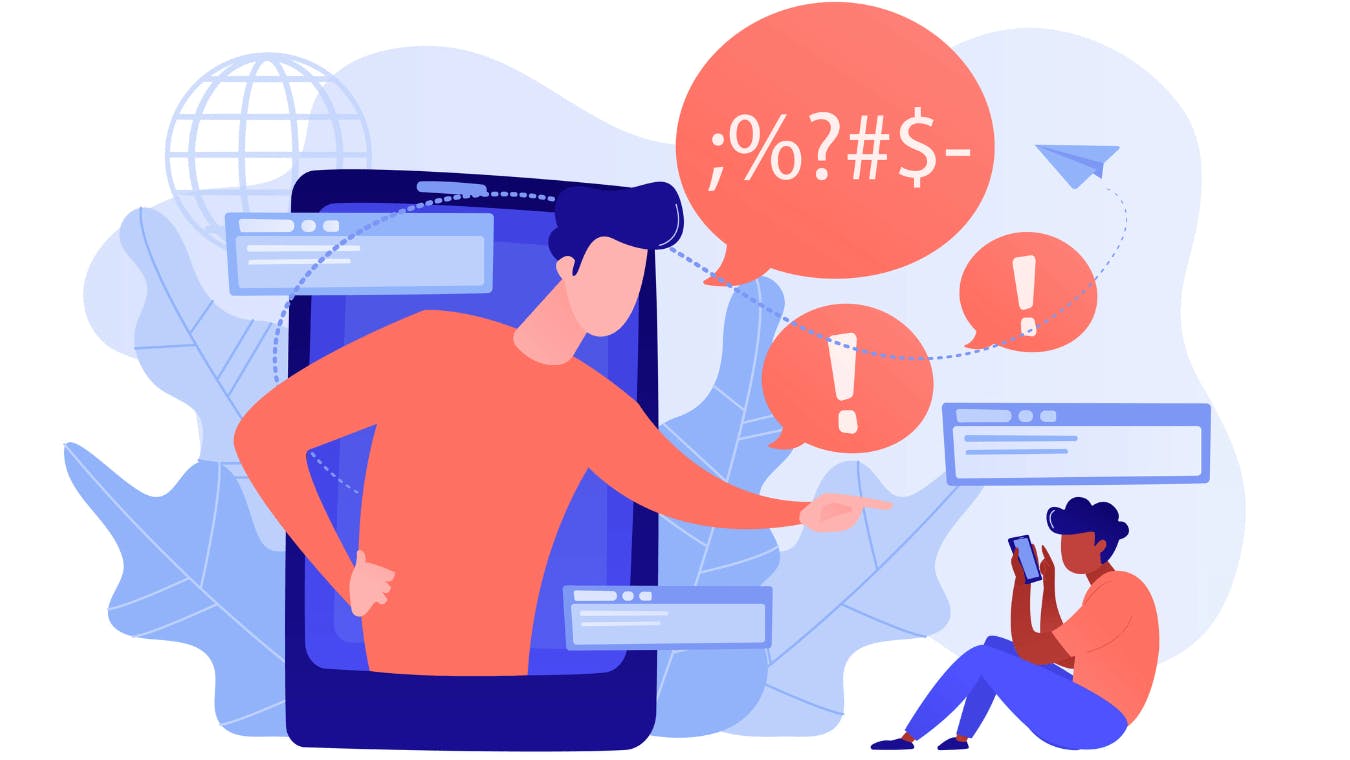 Any organization that addresses its services to the public is bound to receive complaints, and accommodation owners like you know this well: no one is immune, and even the best are constantly exposed to the risk of a negative review from their guests.
According to Forbes, 63 percent of customers are ready to leave a business after just one negative experience, and nearly two-thirds of them will not wait more than two minutes for assistance.
That's why it's critical to have a complaints handling policy, which is a procedure that provides precise instructions to all staff on how to handle guest complaints in an effective and timely manner.
Only then can you prevent complaints from turning into reputational damage and, indeed, be able to leverage them to strengthen customer loyalty and understand what areas your facility can improve.
The significance of viewpoints
To properly handle a hotel complaint and turn every criticism into an opportunity for growth, it is necessary to understand the way in which each of us experiences the world.
Polish engineer and psychologist Alfred Korzybski is famous for saying that "the map is not the territory," a key concept to keep in mind when handling any complaint because it serves as a reminder that your point of view (the map) rarely corresponds to objective reality (the territory).
Each of us has a map which depicts our own personal interpretation of the world, influenced by our values, beliefs and experiences ... but also by the mood we are in at that precise moment.
Which is why it is crucial to always remember that the reality you believe in is true for you, and that the customer who is complaining at the front desk has a completely different map in his pocket than yours. Only by remembering to look at the same experience from more perspectives than just your own will you be able to properly handle any kind of complaint.
The psychology of complaints
Every guest who files a complaint is always convinced that they are in the right, precisely because they are acting on the most intimate beliefs and convictions that are recorded on their map. In addition, they are particularly annoyed at that moment because they feel they have been inconvenienced just when they thought they could enjoy a carefree stay.
You are asked to intervene promptly, handling the situation calmly and adopting effective methods of communication, but most importantly, to make an effort to recognize the uniqueness of that guest's experience.
The worst way to handle a complaint is to take it as a personal affront or as a criticism of the hard work you and your staff do on a daily basis precisely to make the guest experience excellent during their stay.
Effective complaint management starts here, with understanding that it is never about personal issues, but about expectations that, from the guest's perspective, have not been met.
It is therefore a request for help and, paradoxically, you should thank the guest who decides to deliver it personally during the stay. By listening, comforting and offering solutions, in fact, you have an immediate chance to turn a negative event into a positive memory.
The riskiest complaints are the "silent" ones, that is, when the customer is apparently satisfied...but in reality is just waiting to go home and write a scathing review.
The categories in which complaints weigh most heavily
Complaints can be due to a wide variety of factors, and every hospitality establishment knows-or should know-what are its areas of weakness that lend themselves to negative comments. We recommend that you create a "complaints compilation" to keep track of what has already happened and better predict what might happen in the future.
Precisely because of the highly personal nature of expectations and the myriad factors that influence them, it is difficult to compile a list of complaints that applies to everyone.
In its Global Hospitality Statistics Q1 2023 report, TrustYou tried to identify common areas by analyzing 15.3 million reviews in EMEA (which includes Europe).
Using semantic analysis of reviews and assigning "impact scores," the researchers were able to indicate, for each category, how many points a hotel can lose or gain in the ratings:
Categories capable of positive impact
Service: +8.44 points
Hotel: +7.61 points
Location: + 3.38 points
Categories that negatively impact:
Wi-Fi: -3.39 points
Price: -3.28 points
Room: -0.71 points
When complaints become opportunities
In the first three months of 2023, TrustYou found that 94 percent of reviews about accommodations in EMEA were positive, but it would be wrong to ignore that 6 percent of dissatisfied customers.
In fact, complaints are a very important indicator of your customers' satisfaction. Here's why:
1.    They help you identify areas for improvement: when everything is going well, it's hard to purposefully imagine what could make your guests happier, whereas receiving a complaint serves to give you an immediate indication of a critical issue to work on;
2.   They give you the ability to recover an unhappy guest right away: resolving a critical event immediately and successfully helps you reduce the chance of losing the customer and having to invest in actions to recover them later;
3.   They help you build customer loyalty: an inconvenience can happen in any establishment, and customers know it, but if you can handle it professionally, and carefully they will retain an excellent opinion of you and your hotel... and maybe they will come back because of it!
How to set up a complaint handling policy
Complaints can be around the corner, even in establishments that devote the utmost attention to customer satisfaction. The reason for this lies precisely in the phrase "the map is not the territory" and the difficulty of predicting the exact expectations and needs of each guest.
That is why you need to establish some cornerstones in your complaint handling policy:
Prepare clear procedures on how you want complaints handled in your facility, regardless of what they are about. For example, prepare standard responses to be used even when you are caught unprepared
Inform your staff of the procedures, not just those at the front desk: everyone should be prepared to handle such an eventuality as soon as it arises
Define the responsibilities of each member of your staff in the event of a complaint, so that the customer is reassured that they are dealing with a trained staff member
Give autonomy to your staff members in handling recompenses by providing them with guidelines − this way they can assess on a case-by-case basis who they have in front of them and what might be most effective
How to handle a complaint face-to-face
Behavior, attitude, and communication are always important in a hospitality establishment, but they become critical in handling a complaint. Here are some techniques you can use:
Introduce yourself, stating your role: It is important to convey professionalism and authority to the customer who is making a complaint, to increase their trust. For example, if you are on reception duty, use terminology such as "I am the manager on duty" or "I am the senior receptionist."
Adopt an upright posture: if possible, it is advisable to stand up and position yourself at the same height as the guest, with your head held high and slightly tilted as a sign of listening. You may gesture, but only if the gestures are broad and welcoming, such as keeping palms facing upward.
Demonstrate sincere interest: while listening to the client's motives, it is necessary to focus completely on the client, as if you were talking to a friend you care about and pausing everything else.
Use a confident and courteous tone of voice: it is important to remain calm, even if the client cannot control their tone of voice. Showing self-confidence and calmness while maintaining a low-to-medium volume will help to soften tones and convey the feeling that everything is under control.
Listen carefully: it is essential to ask questions to be clear on all the points highlighted by the guest, even if you disagree. Before suggesting any solution, make sure that the guest has concluded their speech and summarize in a few points what emerged, confirming that you have listened and understood.
Be empathetic: trying to put yourself in the customer's shoes is essential to connect with them, even if they are angry or disappointed at that moment. Always remember that making a complaint means asking for help because a person is genuinely interested in continuing to stay at the facility.
Apologize: after the customer has finished explaining their reasons, it is advisable to apologize for the incident, confirm that you will take up the request immediately, and commit to providing feedback.
Give feedback: from the moment the customer lays out their complaint, they will begin to wait for their problem to be resolved. Therefore, it is important not to disappear and make sure that they are not the one who has to ask for information about the progress of the complaint. Especially if the resolution time is long, it is advisable to update them constantly.
---
Handling complaints takes time and attention, both from you and your staff, but not only that! In order to turn every criticism into an opportunity and to offer your guests a calm and relaxed environment even in the event of nuisance, you need to reduce stress and increase your peace of mind.
At Smartpricing, we can help you save time and get rid of the many worries related to price management: artificial intelligence and machine learning-based software analyzes your property's performance and that of the market hundreds of times a day, to offer you the assurance of a consistently right rate for your rooms.
Find out how Smartpricing can support you!
---