OTA Discounts: How to Leverage Them Without Losing Profits
In today's blog post we talk about the discounts and promotions offered by Online Travel Agencies (OTAs) and how to leverage them more effectively.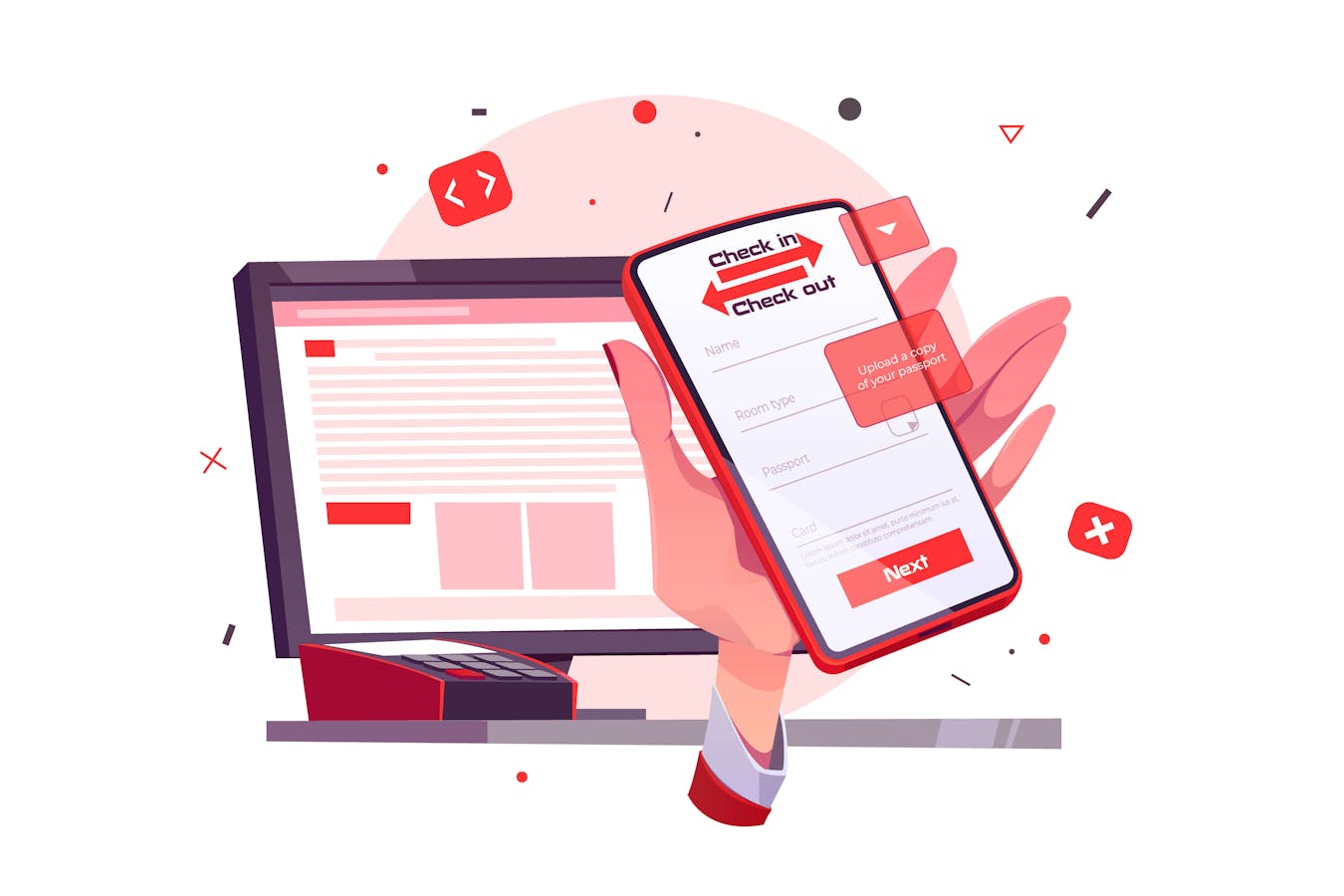 Applying a discount on your standard room rates might seem like a no-brainer for getting more guests and more income for your hotel or B&B.
In reality, it's a delicate move that can cause more harm than good if applied carelessly.
If you follow our advice carefully, you should manage to avoid getting "burned" with OTA discounts—and in fact, you'll learn to use them to your advantage.
What is a discount?
Applying a discount through an OTA means creating a specific promotion for an ad.
The discount must be visible to the person browsing, i.e. they need to see the original price and the new reduced price, for the psychology of discounts to be effective.
It is not enough to lower your starting rate without telling anyone—you have to create an offer that clearly reduces the starting price by a certain percentage. 
Now onto the fun stuff—the pros and cons of discounts.
Why discount your rooms?
1) Get more bookings
A reduced price is a powerful incentive that encourages booking.
In addition, simply attracting more eyeballs compared to the "normal" price will increase ad views and, consequently, the number of potential bookings.
2) Generate a positive psychological effect
A discounted price causes a tiny drop of dopamine in our brains; that lovely feeling of having found a bargain, making the urge to purchase all the more powerful. 
3) Get more visibility in search results
Your conversion rate (that is, the ratio between visits to your ad and the number of completed bookings) is one of the main factors that OTAs like Booking.com consider when ranking search results.
In practice, the more bookings you get, the more consistently your property will appear higher up search results.
And since a discount price gives an ad more visibility, and therefore more bookings, it can also propel your properties up the search results list!
Why shouldn't you discount?
In the interest of balance, we should make it clear: discounting presents several major downsides.
1) Risks of selling rooms too cheaply and losing profit
Remember: OTAs bring guests and increase visibility, but they also have high commissions of up to 30%. 
If you miscalculate these costs, a hastily-applied discount can completely wipe out your profit margin.
It is frequently more cost-effective to secure fewer bookings at full price, that to fill your entire property at a discount. 
This risk is even higher when the promotion is out of your control and you can't change it—and that's exactly what happens with the automatic discount that Booking applies to those who join its Genius programme.

2) Risk of losing would-be direct sales
The main priority for all OTAs is to encourage booking on their platforms and nowhere else. With the promise of many bookings, they convince managers like you to offer attractive promotions.
While it's true that some people do their research on OTAs and then book directly by phone or the property's own website, it's not the majority. 
Showing potential customers promotions on OTAs encourages them to book there, without getting in touch with you directly and, unfortunately, preventing you from circumventing that commission. 

3) Risk of undercutting your own website
If you apply a discount on Booking or AirBnb without recklessly, and the room rate drops below that of your own website, you risk losing twice!
First of all, you're paying commissions on an even cheaper booking than you expected. That's pretty rubbish in and of itself. 
But even worse, you risk eroding any trust between you and potential customers. 
Many properties reserve their lowest rates for their own website. Without commissions or other costs, they can actually make more profit at a lower room rate compared to OTAs. however, if you offer additional discounts on OTAs, you're undercutting yourself. 
Imagine the customer: they find you on an OTA, then navigate to your website and bam—it's even more expensive. This encourages customers to cancel their initial reservation and rebook via the OTA, at a cheaper rate. Or simply avoid your hotel in future. Or perhaps even go to a competitor! 
In all cases, you have needlessly lost.
How to manage OTA discounts safely
Does it make sense for my properties to leverage OTA discounts? 
If so, how should I go about it? 
The answer to these questions is, quite predictably, it depends.
On the one hand, you need to consider your numbers; your turnover and occupancy rate and how certain levels of discount will affect margins. How profitable is it to get more bookings at lower prices?
On the other hand, effective discounting depends on the time and attention you can devote to to management. Managing discounts on OTAs means spending considerable time planning campaigns and monitoring the results.
For a B&B or a small hotel, where you're already overworked and have few resources, it's probably best to avoid OTA discounts and focus on bringing in leads (and delighting them) the traditional way—but with added firepower. 
To get the best possible results, you can rely on a revenue management system that automatically manages your rates and updates them for you. Such a system allows you to change prices profitably, without getting lost in a sea of one-time promotions.
Thanks to your channel manager (if you don't have one, get one!) you can also ensure that all the correct rates are broadcast on all your channels.
This way, if you still want to create occasional offers, you can always do so on your site so that you remain in full control. And if you're worried about losing visibility by not appearing in OTA search results, just remember there are many other ways to climb those rankings without discounts—including positive customer reviews! 
Besides, if you create an ad that's interesting and well-designed, with engaging copy, you can generate huge conversion rates without massively discounting on OTAs. 
And finally, if you want to really secure your place  atop the rankings, you can still "push" your ads occasionally. 
Booking.com offers, for example, the Visibility Booster. In exchange for a higher commission, you are automatically lumped to the top of the search results.
Tips for creating effective ads on OTAs
If you have the time and want to create your own promotions and get maximum bang for your buck out of the OTAs, we recommend taking the following precautions.

1) Only use discounts which you control
These are the ads you create, meaning you decide how much discount, when to apply them, and how long the promotion will last. If you use the promotional features offered by OTAs, they will impose discounts according to their own preferences. 
The Booking Genius program, for example, always knocks 10% off your cheapest and best-selling rate. The same thing happens in high season when you could easily sell your rooms at full price:  Booking will usually discount them by 10% for you.
And with those prices, customers will book through OTAs and you will have to pay their commission. 
Furthermore, there are no improvements to your search results rankings when you join the Genius program. While you can suspend the Genius discount, you can only do it for a maximum of 30 days a year—not exactly unlimited flexibility. 
You also need to consider lifetime value: if someone makes a reservation through Booking.com, it will be harder to remarket them and bring them back for future direct bookings. 
In fact, with the Genius program, people become regular customers with Booking.com—not with you or any other hotels directly!

2) Apply non-cumulative discounts
Some discounts can be combined in order to reduce your margins even further, and this is a problem you must avoid. 
Always apply discounts that cannot be combined.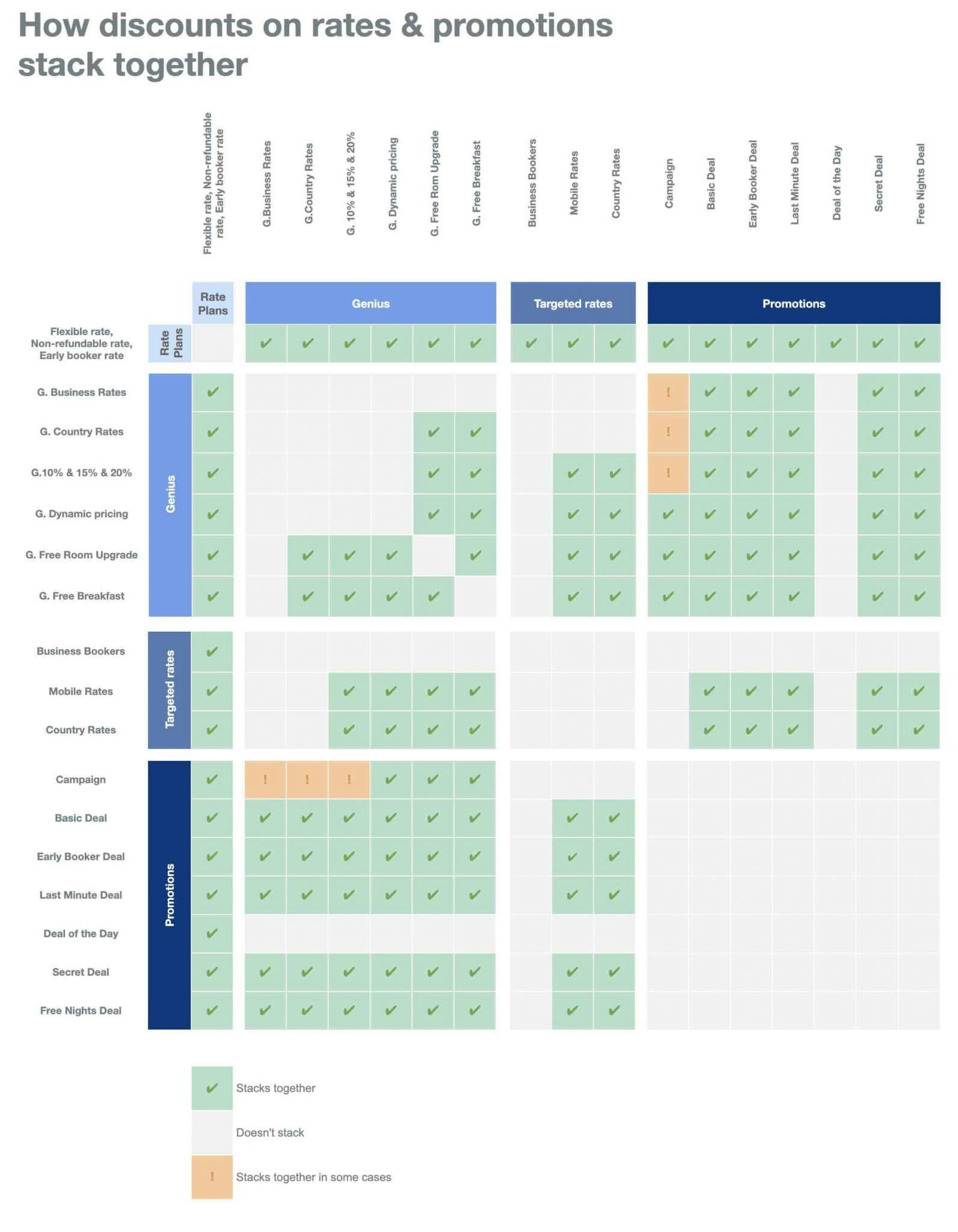 3) Make discounts visible on your site
Your discounts should always feature prominently on your site. This increases the odds of direct bookings (with higher margins, since there's no commission) and if you're going to offer a discount, there's no sense being coy about it! 
As well as the extra profit, direct bookings are much better for remarketing and securing future bookings—hopefully at full price!
---
To leverage OTA discounts without losing out, it's crucial to understand exactly how much they affect your bottom line profit and to have a clear pricing strategy at all times.
When managing this tricky balancing act, Smartpricing becomes your best friend!
Smartpricing is the first fully-automated revenue management software in Italy. It defines all rates on your behalf (within predefined limits) in order to maximize profit, and also integrates perfectly with your Channel Manager to publish ads and price updates on OTAs.
Dozens of hotel managers have used Smartpricing to increase their turnover by up to 30%!
---