Rate Parity Explained
There is always a lot of talk in the hospitality industry about Rate Parity, a recurring theme in Revenue Management over the past 15 years. In this article, we look at what it is and how to manage it properly.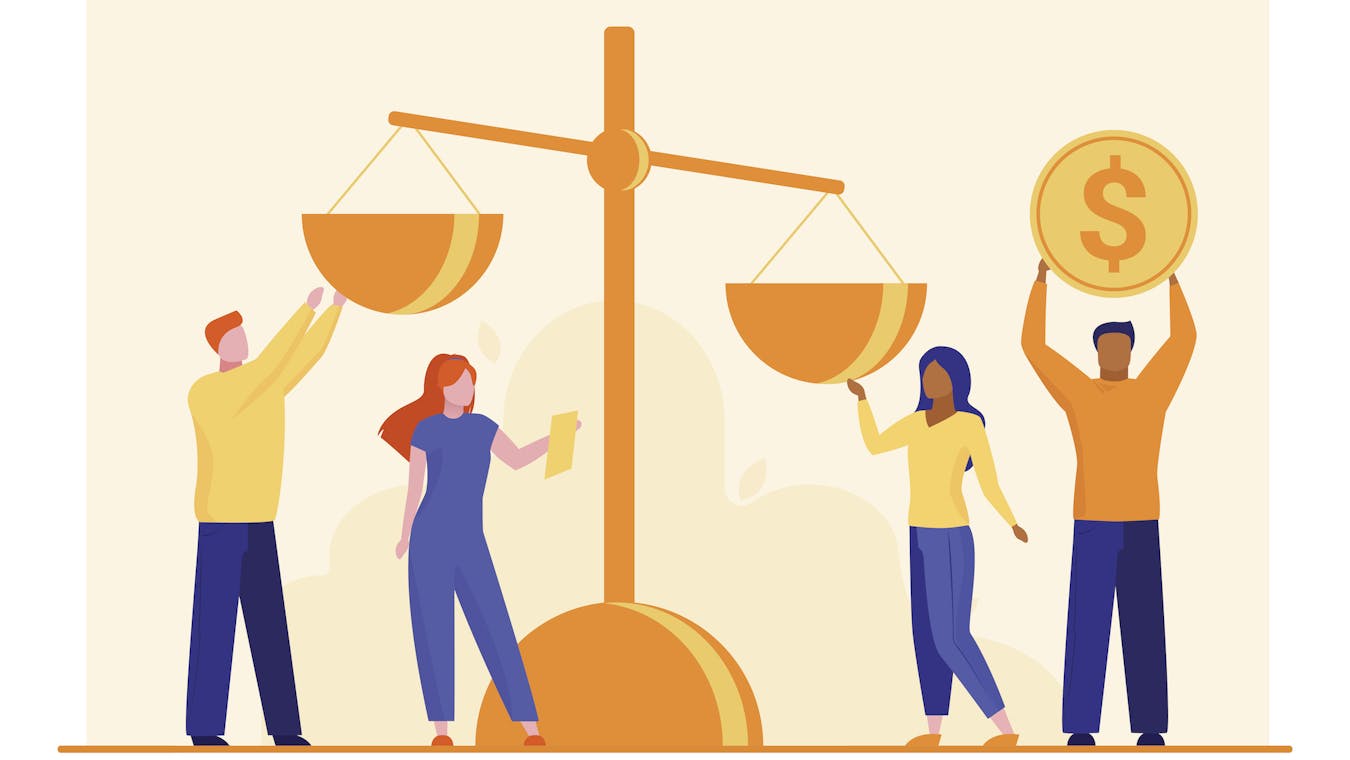 What is Rate Parity?
Rate Parity has historically been a clause in OTA contracts under which the accommodation facility agreed to offer the OTA, for any single product, the lowest price on the market.
So for every room type and category, the facility could not offer a lower price on its website or on other OTAs.
Since this clause was enforced by all OTAs, the result was rate parity on all platforms.
Is demanding Rate Parity illegal?
If you search online, one of the first pieces of information you find is that the Rate Parity clause is no longer legal in many regions thanks to the lobbying of national industry associations in countries such as Germany, Austria, Belgium, France and Italy.
In fact, it was thought to unfairly benefit OTAs because it did not allow hotels to use the competitive weapon of price to their advantage.
Unfortunately, no thought had been given to the possible consequences: hoteliers found themselves in a very short time dealing with unscrupulous operators pushing prices down in an attempt to seize market share previously reserved to the hotel or the major OTAs.
Why do you need to consider Rate Parity?
Rate Parity is important because it offers transparency to the end consumer by ensuring that they see the same rate for the same room across all channels. This is a great benefit for customers who are then assured that they are looking at the best possible rate without getting suspicious by seeing different prices for each operator.
An incomprehensible mix of rates generates strong doubts in the consumer about what they are buying, and this pushes them toward what gives them certainty: big OTA brands.
Accommodations, however, must keep in mind that it affects, even heavily, the profitability of sales on some channels.
That's why you have to find the right balance between direct bookings and those from intermediary channels.
6 Ways to Effectively Manage Rate Parity
Below you will find 6 steps you can take to deal with managing Rate Parity.
1 - Set your strategy
With strategy, you define your facility's customer and why you use specific booking channels. Consequently, you also guide rate operations and distribution tactics.
The strategy clearly defines the characteristics of the guest, which goes beyond traditional segments (business/leisure, individuals/groups, families/couples, etc.) and allows you to be more specific in defining offers, packages, services, sales channels and promotions.
It makes selling based only on price less effective, while improving the results of selling based on features.
2 - Apply Rate Consistency
One of the main problems with not applying rate parity occurs because the hotel grants specific operators dedicated rates, promotions and offers.
Rate consistency, on the other hand, is about offering the same rate, for the same product, with the same features across all distribution channels (at least those of intermediaries) to generate that sense of trust and reliability in the customer.
You can make offers and promotions, but following the principle of rate consistency, you should apply them equally to all operators, without benefiting anyone.
3 - Adopt an Emergency Plan
You need to put in place a rate control plan and especially an operational plan in case of rate discrepancies. 
What steps can you include in this plan? 
First, define a way to monitor and record erroneous tariffs: who checks tariffs, how often, what tools they use (dedicated software or manual checks), how offline tariffs are recorded (screenshots, Excel sheet, etc.), and where they are stored.
Determine how to contact the offending operator: if it is a tour operator you know and have a direct relationship with, phone or email the market manager to report the problem. 
If, on the other hand, it is an operator with whom you do not have a contract, it means they are buying the fare from someone you have contracted with. 
Make a reservation on this unknown operator and compare it with the one coming in via your channel manager. 
At this point, contact the market manager of the tour operator who sent you the reservation and report the problem, asking them to stop selling to that OTA.
Then perform ongoing checks: after the "incriminating" event has occurred, make sure you increase your checks on that OTA so you can be sure they do not continue with their behavior.
4 - View OTAs as partners, not enemies
It is important to start seeing OTAs, especially the incumbent ones, as partners if you want to pursue Rate Parity.
Rogue rates hurt you as much as they do them, and there are many facilities that have succeeded to eliminate operators that were charging them with the support of the OTAs.
Accommodations have effectively gone back to working in Rate Parity with OTAs and both have improved their results.
5 - Analyze your contracts
If you look superficially at your contracts with operators, especially new ones, you may see an increase in revenue.
As you delve deeper into the data, you actually discover that much of that revenue often comes from cannibalizing other, more profitable channels at a lower price.
These contract types should be eliminated as quickly as possible.
6 - Optimize direct bookings
Being in parity does not mean that it is no longer convenient for customers to book from you.
On the one hand you could have a better booking process for the customer (flexibility in communication channels, payment and cancellation policy), on the other hand you could bring better services and benefits to the customer who books directly with you (free upgrade, minibar offered, welcome drink).
---
Rate Parity management is a complex and long-term issue, but if managed with perseverance, patience, and above all strategy, it can be solved, leading to a net improvement in the business's results (and your happiness).
If you want to simplify Rate Parity management, start by simplifying the way you determine your prices.
Book a free Smartpricing demo now and find out how to always get your prices right, without stress.
---