8 Strategies (plus a bonus) to increase your hospitality business' revenue
Do you want to generate more revenue, but don't know where to start? In this article, we will show you 8 strategies to increase the turnover of your hotel or accommodation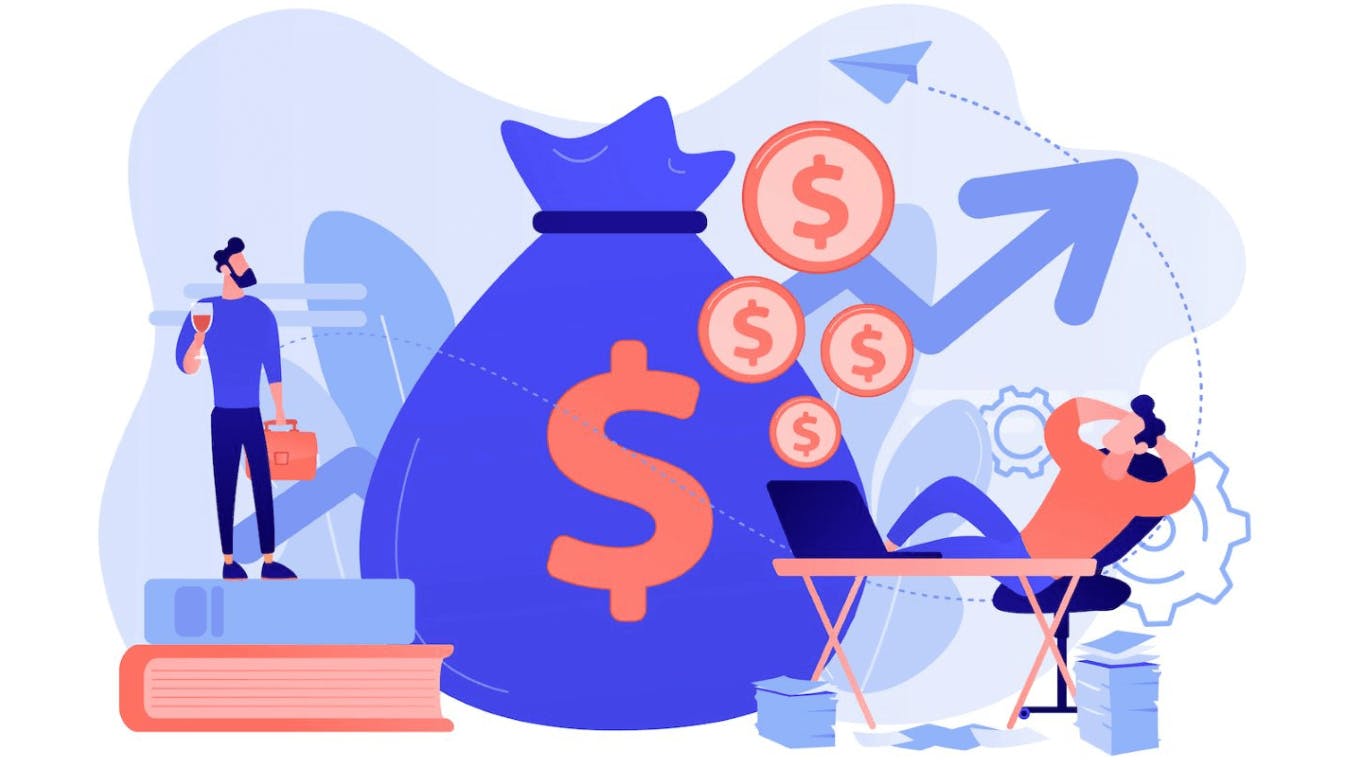 The natural purpose of any commercial enterprise, accommodations included, is to generate profit. For anyone who runs a hotel, B&B or other type of hospitality business, equipping themselves with strategies and tools to increase revenue is not only a necessity but technically a must.
In this article you will find 8 strategies (plus one bonus) that cannot be missing on your agenda if you want your hospitality business to increase revenue in an increasingly complex and competitive market.
1 - Do revenue management right
Rising costs and uncertain demand are hurting the margins of accommodations. Every euro has become important, and you can no longer leave your price management to chance.
Revenue management aims to improve your business' margins by analyzing your business and market numbers, so you can define the optimal pricingstrategy.
2 - Create attractive packages and promotions for your guests
We know what you're thinking, "But packages don't work!"
They do work, if they are created properly, so much so that for some businesses they are a key resource for increasing turnover and revenues.
The key is to create a package that truly addresses the needs of your target clientele, or at least a portion of them.
People often take cues from the wrong examples and create packages that are not really appealing to their guests.
The key is to really know what your customers are interested in (asking them always works), put together some services and add something special like an extra or an exclusive price where appropriate.
3 - Upsell: make sure you sell higher category services
Marketers say that if you have already sold something to someone, Upselling, that is, selling them a higher category service, becomes much easier. 
This is true, however two premises apply:
È vero, ma servono due premesse:
For each service you want to increase revenue from, you need to have created a "range" of variants that add value to the basic offering by targeting aspects that your customer finds relevant
Be sure that they are always being offered through your digital sales tools and through your staff, possibly to the right customers, at the right time and in the right way
To upsell profitably, you will have to try and try again until, through trial and error, you find the winning balance.
4 - Do cross-selling: offer ancillary services
As with upselling, ancillary services to be sold must be available, consistent and relevant to your customers. 
Otherwise, not only will you not sell them, but your staff's attempts to offer them will be disruptive to guests!
The secret to doing cross-selling is not to personalize the service, but to personalize the sale by working on the buying motivation and the type of guest. 
For example, for a family with young children dining at the hotel is an element of comfort, for a family with older kids it may be a matter of convenience, for a couple or a group of friends the motivations may be even different.
Find out what they are, create ad hoc ancillary services for different targets, and offer them at the right time.
5 - Train staff to sell more: make closing more sales a shared goal for the team
Whether selling a stay, a package or a drink at the bar, the salesperson makes all the difference!
Knowing the needs of your guests is the basis, but knowing how to effectively pitch features of services is key, too.
To make sure this happens:
make sure the staff knows the features of the services and the value they have for your customers perfectly
ensure that staff know and can recognize the types of clients, their characteristics, motivations, and preferences
ensure that staff know how to correctly match the right service to the right customer and are properly motivated to do so
All of this takes a lot of time and work, but if done well, it will not only help you increase revenue at the hotel, but also improve the guest experience and build guest loyalty.
6 - Disintermediate from OTAs: a way to increase margins and revenues
Disintermediation means reducing the percentage of costs related to distribution (to indirect sales through OTAs) of our rooms. 
As mentioned earlier, profitability in the hospitality industry is under attack, and we need to learn how to also reduce the costs of online travel agencies, which have skyrocketed over the past two decades. 
How to do this? 
Revenue management can help us control this to some extent through managing the distribution quotas by booking channel where possible.
Curating the stay experience by personalizing services and building guest relationships also facilitates the loyalty process that underlies disintermediation.
In fact, a loyal guest is much more likely to book with you through direct channels than with Booking or Expedia.
In addition, you will necessarily have to use marketing activities to boost direct sales without intermediation, both online and offline.
7 - Make it easy to book on your website
The very principles of live selling apply to digital tools, too: it is essential to convey the right proposition, to the right customer, at the right time. 
Your facility's website is not just a business card, but the hub of all marketing activities and, more importantly, with its booking engine, one of the main tools for direct sales to the end customer.
Thanks to technology and increasingly sophisticated automation of management systems, it is now possible to match (or nearly match) the results that a good salesperson would get on your website. 
However, it is also very easy to overdo the complexity when structuring your booking portal. 
Your page needs to be as frictionless as possible, that is, free of obstacles that risk thwarting the marketing work that got the potential customer there in the first place.
8 - Use marketing to attract new customers
So far we have talked about optimization, that is, making better use of the potential you already have. 
However, the only way to increase demand (or the quality of demand) to your hotel is through marketing strategy.
Revenue management is able to optimize pricing, which is only one of several features of a product.
Marketing, on the other hand, is able to showcase the product (your accommodation) to new potential customers and highlight its benefits over those of the competition.
BONUS strategy: Monitor results
These strategies for increasing revenue at your hotel require you to establish concrete actions that lead to measurable results. 
If you do not monitor the progress of the former, you will not be able to judge the effectiveness of the latter in reaching your revenue goals.
No matter how excellent your plans may be, they will always need to be corrected and refined on the go. 
If you neglect tracking these activities, you will always be journeying blindly and will never (except by accident) achieve the results you aspire to.
---
Among the strategies, revenue management is the one that you can apply right away and that brings you results in the short term.
With Smartpricing you can do revenue management simply, intelligently, and effortlessly.
Book a demo with one of our consultants now and find out how Smartpricing can help you increase revenue!
---