TRevPAR: the secret weapon for your lodging establishment's success
In this article we explain what the TRevPAR index is and how it can help you to maximize your hotel or accommodation business's revenue.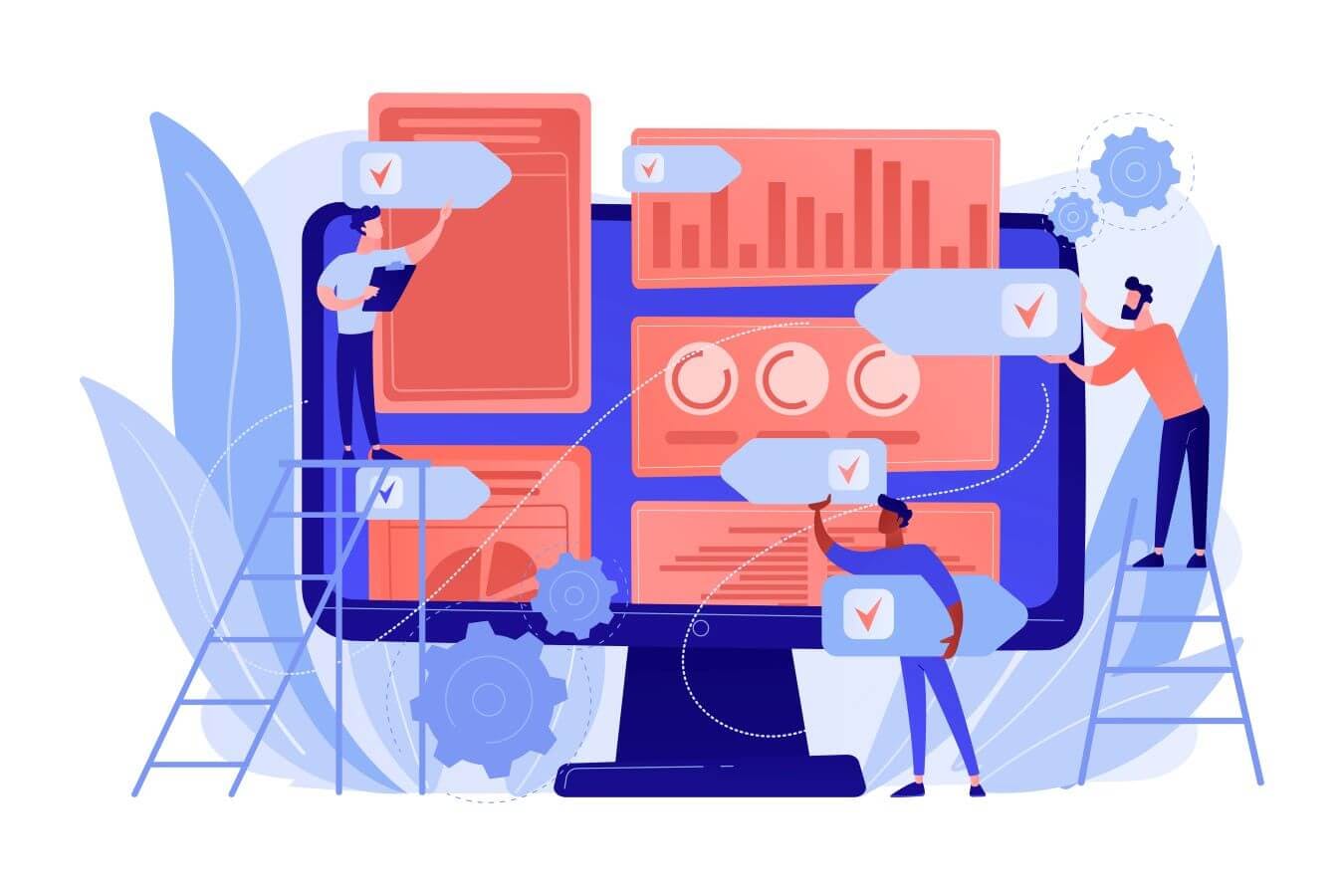 The TRevPAR index is one of the main indicators used in revenue management: it is a formula for calculating the performance of your hotel or accommodation business.
Through its use you will be able to make better strategic decisions.
In this blog post we explore the importance of the TREVPAR index in detail and whoe you can use it to improve your hotel's or accommodation's revenue.
What is the TRevPAR index for hotels?
TRevPAR stands for total revenue per available room.
It is very similar to RevPAR, starting with the fact that it does not take costs into account, but only considers economic revenue. 
TRevPAR is in fact used to analyze a company's ability to generate revenue from sales.
Unlike RevPAR, however, which only takes into account revenues from room sales, TRevPAR takes into account those from all hotel departments: room division, food & beverage department, sports & wellness department, and MICE department.
In fact, the TRevPAR tells us what TOTAL revenues are generated from each available room.
How TrevPAR is calculated: the formula
The calculation of TRevPAR is very simple and does not require too many calculations and extrapolations.
You take a reference period, add up the revenues generated in each department of the facility, and divide the result by the number of sellable rooms in that period.
This is the formula: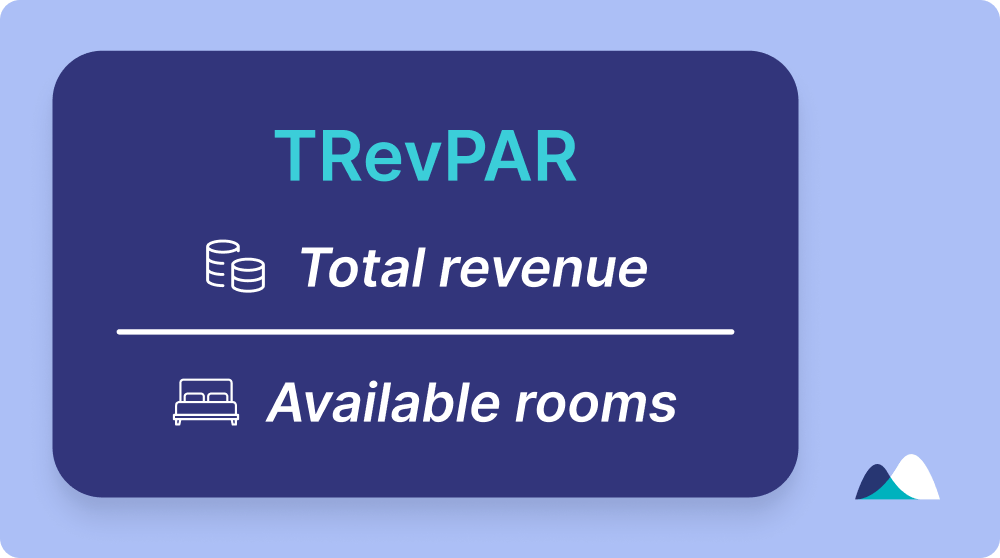 Why TrevPAR is important for your lodging facility's revenues
Over the past few years, the already traditionally meager margins of hospitality facilities have been shrinking, and the risk of seeing one's costs exceed revenues is high.
In this situation, it is essential to maximize every revenue opportunity of the facility, both relative to rooms and other departments.
In order to optimize revenues, it is first essential to know and analyze them, and that is where TRevPAR comes in.
You can also use TRevPAR to analyze other aspects that help with management and work scheduling.
For example, TRevPAR can be used to evaluate the effectiveness of a marketing effort that aims to increase the hotel's extra-room revenue.
How to use TrevPAR
TRevPAR can be used in two contexts:
analysis of daily performance
design and control of sales & marketing activities 
In the first case, it is helpful to use it every day to monitor total revenue trends and compare them with historical data to get a clear view of the hotel's or facility's performance.
In the second case, if you plan particular marketing campaigns or sales activities, TRevPAR allows you to see whether the obtained results match the expected ones.
Differences between TRevPAR and RevPAR
As already stated, the main difference between RevPAR and TRevPAR lies in the fact that the former does not take into account all other departments, but considers only rooms.
However, the two indicators also differ in their use. 
TRevPAR is more comprehensive and generally preferable to RevPAR, but there are two cases in which the latter is favored.
The first case relates to hotels that are heavily focused on room sales. 
For accommodations where 80%-90% of revenue is generated by rooms, it does not make sense to delve into revenues from small services that perhaps change depending on random factors.
The second case is about assessing future performance. 
Rooms, unlike many services, are almost all booked in advance of their use date, and consequently revenue forecasts can be made.
In this case it does not make sense to use TRevPAR because it includes departments that are difficult to control in advance and consequently the figure would be inaccurate.
How to apply the TRevPAR formula: real-life examples
During my career as a hotelier and hotel manager, I have almost always used TRevPAR as the main performance indicator related to hotel revenue.
However, there are a couple of practical examples that I always bring to attention when talking about TRevPAR because they clearly show its importance and usefulness.
1 - Incentivizing the purchase of extra services
The first example was in 2018 when I decided to test a new contract with a Spanish tour operator. 
In this contract, I was offering the tour operator very advantageous room rates, but I was also asking that they arrange three apéritifs per week for their guests.
If I had taken RevPAR into account to evaluate the effectiveness of this contract, the result would have been negative. 
Through the TRevPAR, however, I saw that the increase in consumption of extras derived from the aperitifs had more than offset the decrease in the room price (+40 k € in annual revenue).
2 - Increasing the value of packages
The second example, on the other hand, dates back to the beginning of my career.
Together with the sales & marketing team of a large facility, we created an offer for the German market by including complimentary beer in the all-inclusive package (whose price we raised).
Again, the results seen with TRevPAR indicated an increase in overall revenues despite a decrease in revenues derived from food & beverage.
---
In conclusion, TRevPAR is a key performance indicator you need to become familiar with in order to increase your hospitality facility's revenues.
If growing your revenue seems complex to you, Smartpricing makes it easier.
Smartpricing is the revenue management software that finds the right price at the right time and increases your revenue.
Talk with one of our consultants and find out if Smartpricing is right for you!
---