8 Actionable Tips to Prevent and Profit From Cancellations
In this article we talk about cancellations: why they happen, how to prevent them, and how to profit from them.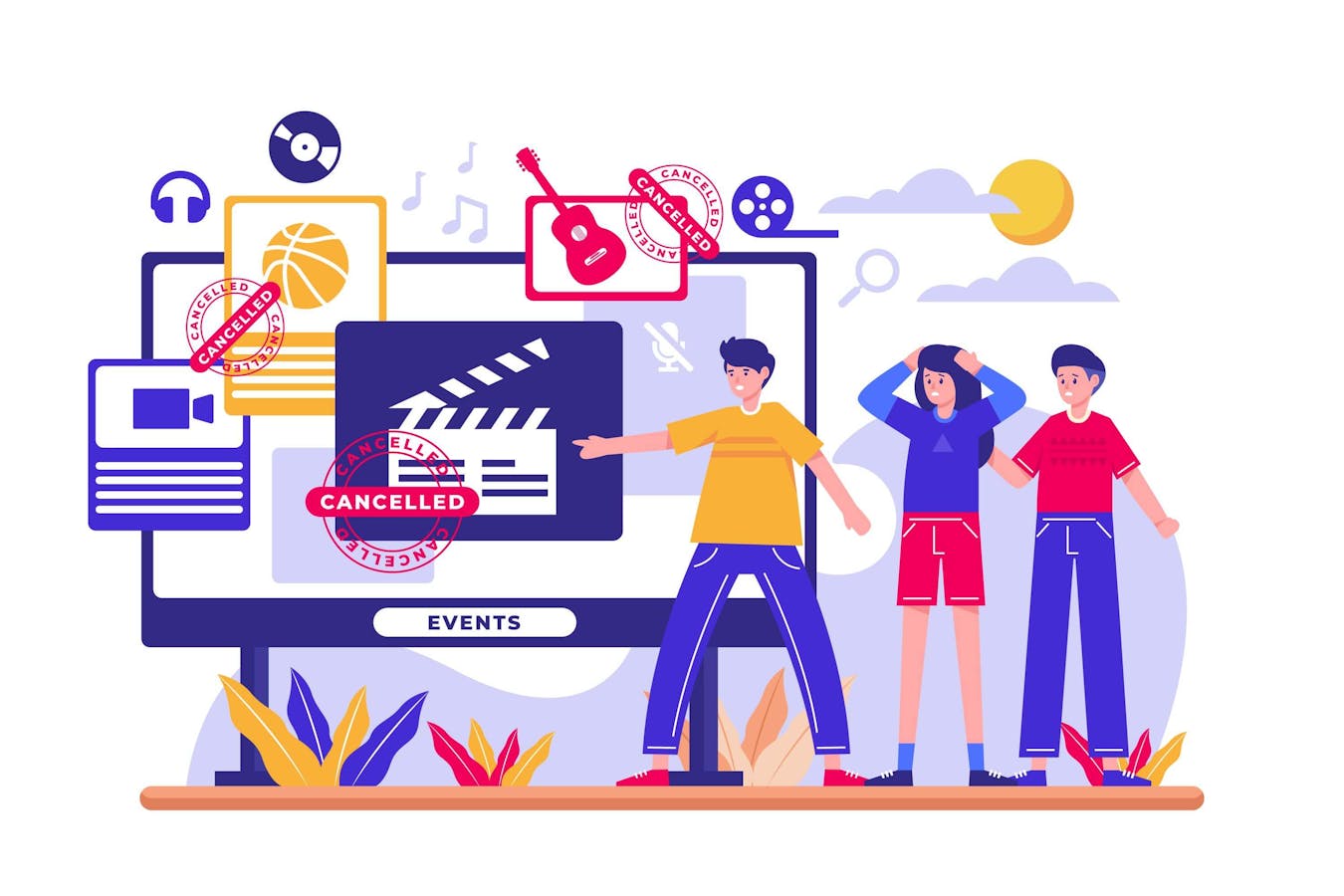 If you run a small hotel, you know that cancellations can create serious headaches and leave you with unsold rooms.
Understanding the reasons that lead people to cancel their reservations—and identifying ways of preventing this from happening—are fundamental steps in maintaining a healthy hotel or bed & breakfast.
Let's look at how it's done.
Why do guests cancel their reservations?
Offering the possibility of canceling reservations for free has been standard practice for years.
People now expect this option on every booking, even right up to the start of their stay.
OTAs have made it easier than ever too book and then cancel a trip with just a few clicks. This has caused a massive (and annoying) increase in cancellation rates.
This often happens because indecisive guests will reserve various properties for the same date, and then cancel all of them (bar one) in the days before departure. 
Of course, this is not a problem for guests since they have the option to cancel their reservations without paying.
But as the property owner or manager, you suddenly find yourself with a slew of last-minute cancellations and bend over backwards trying, desperately, to sell those rooms.
What factors influence cancellations?
There are three main factors that affect the cancellation rate.

1) The booking window
This is the time between guests making a booking and arriving for their stay.
Those who book far in advance are usually more likely to cancel than those leaving their bookings to the last minute.
This is because late bookers, generally, have a firmer idea of what they want to do. Advanced bookings are generally more speculative.

2) Extraordinary weather events
The weather often plays a crucial role in bookings, especially in summer or weather-dependent resorts: adverse forecasts are likely to increase cancellations.

3) News, current affairs and politics
A sudden major event or a political decision can make visiting a certain area difficult, unappealing or even dangerous. The result of such events is almost always a jump in cancellations for local hotels and B&Bs. 
At no time has this phenomenon been more clearly visible than during the Covid 19 pandemic of recent years. Travel decisions are still constantly changing, despite a general improvement in both vaccination and treatment.
How to prevent and reduce cancellations
Although you cannot control OTAs and the ease with which they permit cancellations, you can implement countermeasures to prevent and reduce cancellations as much as possible.
Here are six strategies any hotel or B&B can employ.
Analyze and plan
Before thinking about how to lower the cancellation rate, you should first focus on analyzing your booking history and observing trends from past years:
During what time of year do you normally have the most cancellations?
How far in advance of arrival do you normally receive these cancellations? 
Remember to analyze the cancellation rate for each acquisition channel: cancellations through OTAs often make up between 30% and 50% of the total, given the ease with which they can be made. Direct booking cancellations (i.e. those made via your website, in-person or over the phone) are usually much lower, around 15% of the total, according to research by Bookassist.
With this data analysis, you can see when and from where you receive the most cancellations, and you can make a rough forecast on how many you expect to receive in future. 
This will give you a reliable baseline against which to base your decisions and take further action.
Encourage direct bookings
Guests who book directly are significantly less likely to cancel. 
This is because canceling direct bookings usually requires more effort than with OTAs: customers have to call or email a real person, instead of just clicking a button.
That's why you must encourage direct bookings as much as possible.
You can do this by creating marketing campaigns that direct prospects directly to your website, for example, or with special offers for those who book direct instead of through OTAs.
Establish a relationship with the customer after they book
Few hotel or B&B managers communicate with guests prior to arrival—and those are the ones that are winning!
Which group are you in? Do you try to create a relationship with the customer as soon as they book a room, or do you send a lousy "welcome" email 2 days before arrival? 
If you communicate well with guests before their arrival and try to empathize and build rapport with them, then they'll be much less likely to cancel their booking.
Why? Because you're making the idea of staying at your property more attractive than the other options. It makes sense: if a guest is torn between options, the one that's being vibrant and helpful and personable is more likely to get the green light! 
So start sending valuable communications to your guests as soon as they make a reservation—the worst that can happen is nothing changes!
Change your cancellation policy
This is of course the simplest and most immediate action you can take—but it also demands caution.
Making your cancellation policy more restrictive may protect your property, but it can also drive away potential customers.
If your competitors have more relaxed policies, they may well attract bookings that would otherwise have gone your way. 
When you consider that today's tourists almost always expect free cancellation (or, at least, some window of free cancellation) this becomes doubly problematic. Prospects may even see your policy as almost "cheating" customers. 
That's why your cancellation policy doesn't have to be totally biased in your favor. Based on these considerations, your other options include: 
Sell at refundable rates during low seasons, but offer no refunds during high seasons. 
Offer free cancellation for those who pay a supplement at the time of booking.
Offer free cancellation on specific booking channels. For example, directly on your website. 
Extend the non-cancellation period at certain times of year. 
Request a deposit or credit card details as a guarantee at the time of booking.
The most important thing is to be extremely clear in communicating cancellation terms. Both a channel manager (or controlling offers on different booking channels) and revenue management software can help dramatically with rates management.
Take advantage of overbooking
The practice of overbooking means selling more rooms than you actually have—in the knowledge that some bookings are likely to be canceled. 
This is a bold form of protection: if your predictions are correct, you'll actually have all your rooms sold despite the cancellations! Of course, your cancellation predictions need to be super accurate and based on very accurate historical data. 
If not, you need to be able to offer guests a viable alternative if they don't cancel. Because you still need to provide them with accommodation! 
Ultimately, you should only overbook if you have the right resources and are fully aware of what you are doing.
Set "last minute" rates
This is a good way to proactively respond to the cancellations you can't prevent. 
While there are various factors that would affect the final room cost, we know that last-minute room rates can be very powerful, creating much-needed revenue and filling rooms that would otherwise have gone unused. 
Careful revenue management allows you to define the right rate without losing money!
---
These tips are designed to help you reduce cancellation rates and limit the "shocks" your property is likely to suffer. 
If you want to improve the management of your business even more, and increase your turnover at the same time, you should try Smartpricing.
Smartpricing is the first fully-automated revenue management software in Italy—intelligent and simple to use. 
Our customers have achieved amazing results from the very first months, even during the Covid-19 pandemic!
Request a free demo and try it now!
---