Development of the Tourism Sector and New Pricing Techniques
The tourism sector has undergone enormous changes and developments over the years, none more radical than digitization. Hoteliers and property managers can now use dynamic pricing to increase profitability for all their properties—while also freeing up time in their own schedule.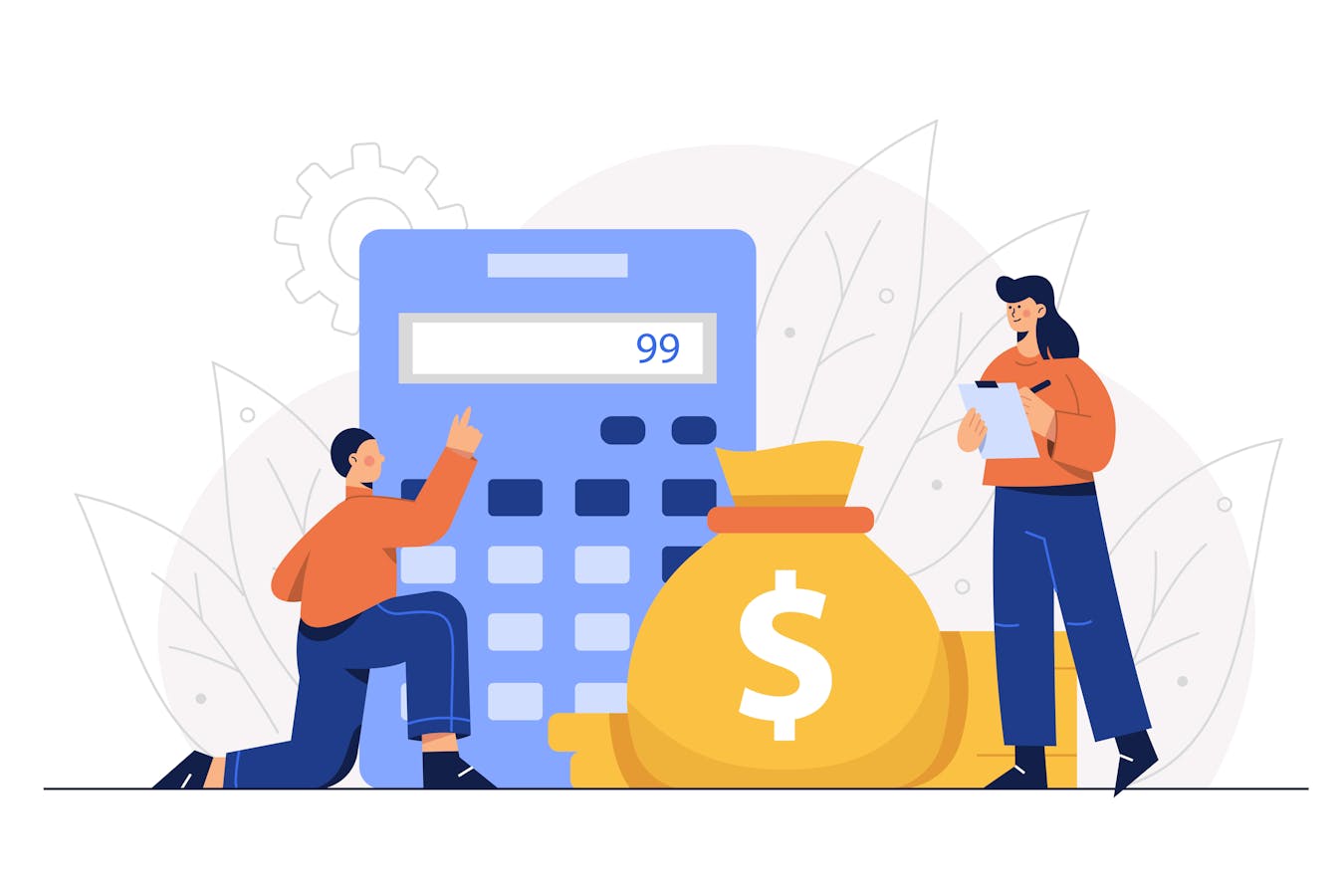 All of this is possible thanks to the development of new tariff strategies, the creation of intelligent algorithms and the massive adoption of new technologies.
Tourism: pre and post-digitization
Before digitization came along and transformed a huge number of processes, the tourism sector was characterized by predictable behaviors; a sort of cyclical tourism where holidaymakers tended to visit the same areas, at the same times, year after year. 
There were a few different types of vacation: 
Basic vacation—Your typical summer or winter trip, with accommodation provided throughout the season. In this case, vacationers usually book far in advance and tend to stay in the same places each year, 
Escorted tours—These structured trips require detailed itineraries which describe exactly what vacationers will do (and where they'll stay) every day. These trips are also planned far in advance, to ensure that every element of the trip (including a variety of accommodations and travel arrangements) are secured. This constant movement is what makes escorted tours distinct from traditional vacations. 
Mass tourism—This is characterized by huge numbers of tourists all visiting the same destination at the same time. This is typically the most sought-after and popular (and therefore expensive) type of holiday. 
Reservations were traditionally made using the same methods: phone, fax and email. Since all bookings were routed to one person or team, hoteliers had total control over the booking flow—problems such as overbooking rooms was very rare. 
As a result, owners could predict the number of bookings (and therefore the expected number of calls, emails and faxes) with reasonable accuracy. Likewise, it was easy to adjust room rates en masse every few months (or 1-2 times per year) based on this predictable number of bookings. 
The rise of fixed rates
In more recent years, the most common price management strategy became seasonal pricing using fixed rates. The idea was that rooms were sold at higher prices during peak season, at moderate prices in the middle season, and at even lower prices during the off season. These rates were pretty standardized. Small rate increases would occasionally be applied (e.g. based on the type of room or quality of services) but generally the price of rooms stayed the same. 
Today's tourism market looks dramatically different.
With the advent and exponential rise of the internet, the number of travellers has exploded. The number of attractive destinations has also boomed, along with the needs and expectations of modern travelers. 
The buying behavior of today's customer is influenced by numerous factors and the complexity of selling rooms is increasing daily. The internet has put countless ads, information and websites offering diverse travel experiences right at our fingertips, giving holidaymakers more options than ever. 
Of all aspects of vacation accommodation that's changed in recent years, booking predictions have been turned on their head the most. Post-digitization tourism is just so unpredictable: it's almost impossible to guess what'll happen to your bookings with any certainty at all, even in the immediate future.
In the digital era, travellers take itineraries created and shared online and compare hotel and B&B options by reading reviews and surfing OTAs. Customers expect everything to do with bookings to happen online, either directly on a hotel's website or through OTAs and apps. These tools allow customers to communicate with potential properties rapidly and easily. 
In such a dynamic environment, we have to ask: does it still make any sense to use fixed price lists?
Let's take a practical example. Say that a hotel decides to sell its 20 rooms at a fixed rate of €100 per room, for a total of €2,000. Now imagine the same hotel sells 10 of its rooms for €100 each and 9 for €160 each—in this case it would earn €2,540 with one room in reserve. 
We therefore deduce that today, the best thing to do is leverage modern technology to manage hotel rates with dynamic prices—or as we like to call them, smart prices. What this boils down to is calculating variable prices based on a wide range of factors that affect demand, and automatically publishing these prices at the right moments to maximize profits and stop leaving money on the table.
The rise of advanced pricing strategies 
Initial attempts at calculating variable room rates were dependent on static, labor-intensive tools like Excel sheets. While this was effective in modulating rates and gaining some perspective on demand cycles (by plotting the booking data) this approach simply wasn't dynamic enough to handle the data required for optimizing profits. At the same time, advanced price calculation methods were developed which, yet again, couldn't be handled by Excel. 
Hoteliers and property owners have turned to advanced systems that are capable of making any kind of forecast. With the latest tools, it's possible to automatically manage hotel rates and truly optimize revenue for the first time. You can now accurately forecast purchasing behavior and, with the right tools, position your property for maximum profits. 
Pricing is no longer about raising rates during the summer and slashing them when it's cold. Here are just a few factors that allow you to adjust your room pricing with modern tools: 
Existing bookings—If 9 out of 10 rooms are booked, it would be appropriate to raise the price of the final room. This can be managed on a more granular scale, for example elevating prices slightly once 7 out of 10 rooms are sold, and again once the 8th room sells and so on. This aggregation of small revenue gains is game-changing.
Popular dates—If the destination is highly sought-after at certain times of the year, prices should be raised over this period. 
Local events—It is advisable to raise rates when events, exhibitions, fairs, congresses and other mass-gatherings take place near your accommodation.
Weather conditions—When the sun's shining by the seaside or it snows heavily on ski resorts, these are times to raise room rates. Conversely, it's important to lower prices if there's unseasonal cold by the sea or a lack of snow on the mountains—this will encourage tourists to stay even in suboptimal conditions, creating a revenue stream where, for the original price, there might have been nothing. 
Booking history—Using historical booking and price data (from receipts or other logging methods) a tariff strategy can be developed for certain periods over the year, assuming roughly consistent booking activity every 12 months.
The benefits algorithm-based pricing
It's clear that the "fixed price list" technique is no longer compatible with the speed and complexity of the modern tourism sector. The era of dynamic pricing is here to stay. To leverage this effectively, we need to use cutting-edge software, artificial intelligence and smart algorithms that process and analyze all the data relevant to an property and its customer base. 
All of this is essential in order to maximize profits at any hotel or B&B, and avoid being left behind by cutting-edge competitors. 
Investment in dynamic pricing has led many hoteliers to experience massive increases in turnover (up to 20% or 30%) year-on-year. But the benefits of smart prices go far beyond revenue: 
Highly reliable forecasts—The optimal prices for every room are calculated on a regular basis. These models can be reused in future as an additional data source. For example, the booking activity during a local event can be used as a forecasting model the next time it occurs. 
Better visibility—The use of dynamic pricing causes OTAs to highlight your properties more often which increases visibility in online search. 
Time savings—Hoteliers get more of their time back, since prices are fully created, managed, and published by a booking engine. 
How Smartpricing algorithms work
Smartpricing uses algorithms and machine learning to analyze the data of a property and the market in which it operates. The goal is to leverage this massive amount of data to maximize turnover from room bookings. 
Property data can include: 
Number of rooms sold
Periods of higher and lower yield
Sales channels
Evolution of turnover
Much more
Market data and include: 
Weather
Holidays
Local or national events 
Competitor activity (i.e. price changes)
Much more
The software ingests and analyzes all of this data, then applies cutting-edge pricing strategies to determine the optimal rate for every room. These optimal prices are recalculated and republished frequently to make sure your property is always selling rooms at the best possible price. 
In simple terms, Smartpricing works out when your properties will be more or less busy. It also works out the factors which affect occupancy and suggests prices accordingly. Over time, algorithms create strategy templates that can be used to apply the best prices over a given period. These models can then be reused in future whenever the same circumstances are encountered again. 
Smartpricing's software is connected to various channel managers nationally, so each pricing strategy is calculated in real-time. This synchronization ensures that the optimized prices are published directly on all the property's sales channels at the same time, preventing overbooking or reservations at suboptimal prices.
Many properties use Smartpricing to automatically optimize and publish their room rates. These properties have experienced significant increases in turnover (up to 20% or 30%) thanks to our algorithms' precision and intelligence. To learn more about what Smartpricing can do for your properties, check some of our successful case studies. 
---