5 methods to reduce empty rooms in your hotel (and increase revenue) you may not have thought of yet
Is it possible to increase your hotel's occupancy and revenue even when demand is low? Sure, but only if you adopt the 5 methods we suggest in this article.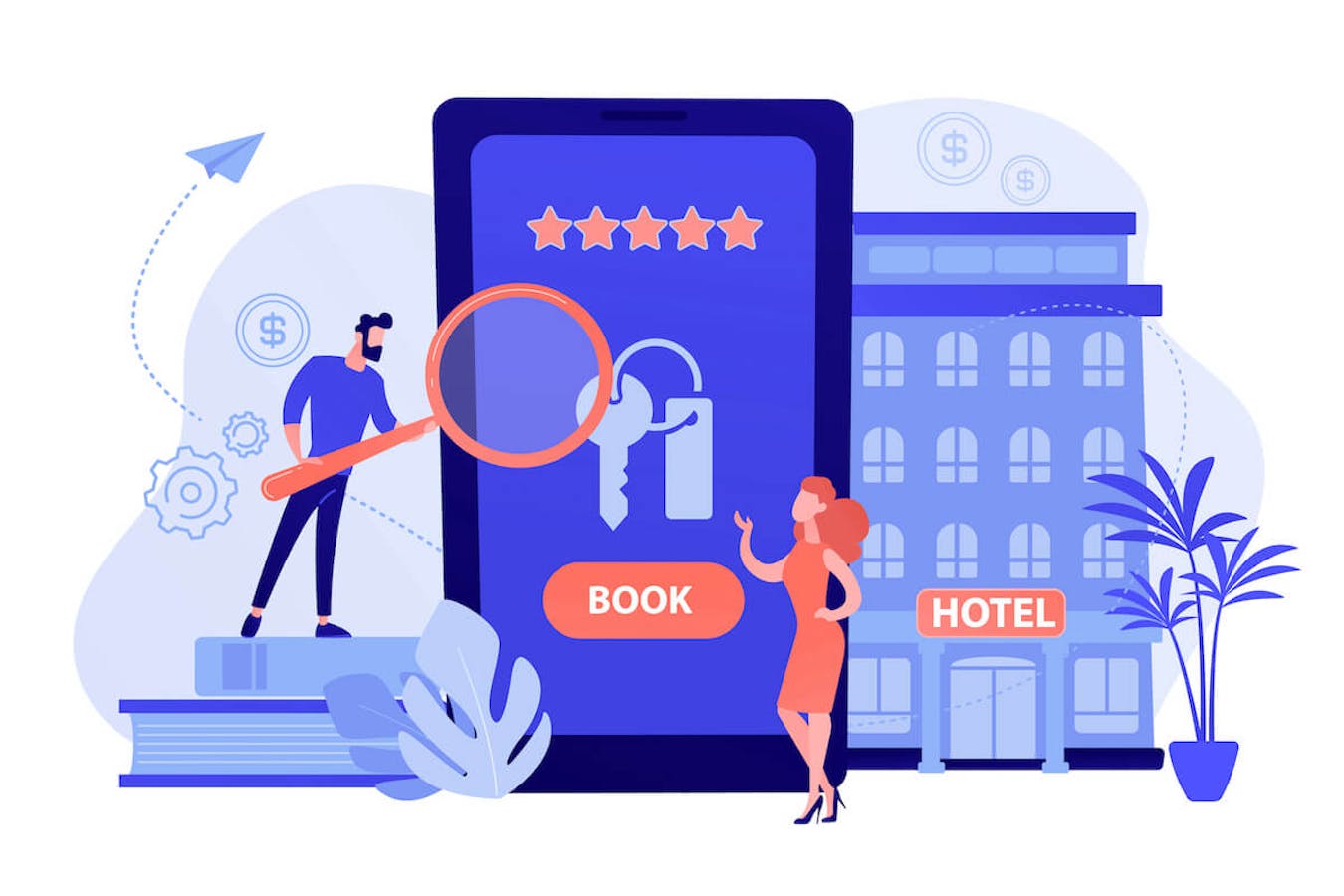 To increase your hotel's earnings, it is not enough to focus on the peak season, but it is essential to take steps to make the low season profitable as well.
During these periods, reducing the number of empty rooms is important to succeed in spreading the high fixed costs over as many rooms as possible (such as staff or utility costs).
So let's take a look at 5 tactics you can adopt to reduce empty rooms in the low season, increase revenue and better cover hotel costs.
1 - Create special offers: attract new customers, extend stays
By special offers we mean the discounts on stays that are applied based on specific criteria, e.g., number of nights, early booking, payment timing, etc.
The objective is twofold: on the one hand to attract customer segments that would otherwise not sleep in our facility, and on the other hand to convince guests who have already booked to stay longer.
In both cases, special offers serve to increase the occupancy of the facility and reduce empty rooms, even at the expense of the average selling price.
2 - Create packages to increase revenue
Packages differ from special offers because they consist of a mix of services, what is technically called a bundle. 
Examples of bundles are McDonald's Big Mac Menu, which is a bundle of hamburger, fries, and soda, or Microsoft Office, which is a bundle of Word, Excel, PowerPoint, and other software, or even the classic tourist packages consisting of accommodation stay, flight, transfer, food, and more.
In your case, the package will consist of a bundle of stay and other services depending on what your facility can offer: meals, drinks, spa treatments, sports activities, etc.
Packages are particularly useful during periods of high occupancy to increase revenue without necessarily raising the price of rooms.
In this case, the goal of the package is to increase RevPOR (Revenue Per Occupied Room, i.e. revenue from all hotel departments per occupied room).
But even in periods of low occupancy, they are still valuable: if they are specific and targeted to a certain type of clientele, they can increase demand from that specific segment and thus increase rooms sold.
Ma anche in periodi di bassa occupazione sono comunque utili perché, se specifici e targettizzati su un certo tipo di clientela, possono aumentare le richieste di quello specifico segmento e aumentare così le camere vendute.
3 - Offer more flexible terms during low season
When a guest books a room, they de facto sign a contract with you. In this contract, there are more or less rigid clauses that define the rights and obligations of both parties.
This includes rules on when and how to pay, cancellation limits and penalties, arrival and departure times, how a no-show will be handled, etc.
These rules affect people's propensity to book with you: the stricter the rules, the less travelers will be willing to accept them and will look for other facilities with more flexible terms.
Many hoteliers make the mistake of keeping the rules extremely rigid even in the off-season.
Think about it for a moment: in high season, with high occupancy and high prices, receiving a cancellation, or worse a no-show, is very serious because it results in a net loss of revenue and therefore no small damage to the facility.
But in low season, with low occupancy, this argument fails because the room that remains vacant would not have been sold anyway.
By keeping rigid constraints such as credit card pre-authorizations, deposits or cancellation bans even in the off-season, you end up driving away customers who desire more flexibility.
This is not to say eliminate them altogether, but try to bemoreflexible to incentivize more people to book your rooms.
4 - Work with local businesses and professionals
Every lodging facility is embedded in a local community, larger or smaller, with citizens, businesses, professionals and various entities.
It is amazing how much economic potential is contained in local communities, yet almost all facilities ignore it.
Businesses and professionals in the area often need certain services that hotels can provide.
The big advantage is that businesses seek these services during their "high season," which often corresponds to the low tourist season.
In fact, local businesses are at their peak in the fall until just before Christmas and in the spring right up to the summer, exactly the low season periods when many establishments need to fill empty rooms and increase their revenue.
But what services can you offer these firms and professionals?
Rooms for suppliers, clients, partners, work crews, employees, colleagues, etc. to stay.
Locations to hold meetings, corporate events, product presentations to potential customers, novelty presentations to colleagues and partners, etc.
Restaurants for Christmas dinners, company dinners, dinners with clients, etc.
So try to contact these companies and present your services by highlighting the benefits you can offer them.
5 - Contact your regular customers for personalized offers
Another target clientele often ignored by hoteliers who want to reduce empty rooms is their high season regulars.
The typical thought of those who run a summer-oriented establishment is, "They came last summer for vacation, surely they don't feel like coming again for a weekend during the low season. I will contact them again later when it is time to make offers for next summer."
This preconception is misleading: if a guest is comfortable in your facility, why wouldn't they like it during the off-season as well?
Sure, it's important to inform them of the differences between periods in your location, but they may find that the place they vacation in the summer is also exceptional for a winter weekend.
If you don't invite them, however, they will never know.
My advice is to email them with a personalized offer in which you invite them to discover the wonders of the off-season at your resort.
---
To reduce vacancies and increase revenue when there is little demand, it is often necessary to put in place a few simple activities, analyze the results, and reintroduce the most effective ones the following year.
By proceeding in this way year after year you will be able to find your way to good financial results even outside the period of highest demand.
To have the confidence to sell rooms at the best price and increase earnings even during the off-season, let Smartpricing help you.
---