6 tips to increase your hotel's revenue during winter
Does your high season coincide with summer and do you want to increase your hotel's revenue in winter as well? In this article we show you how to do it through 6 activities.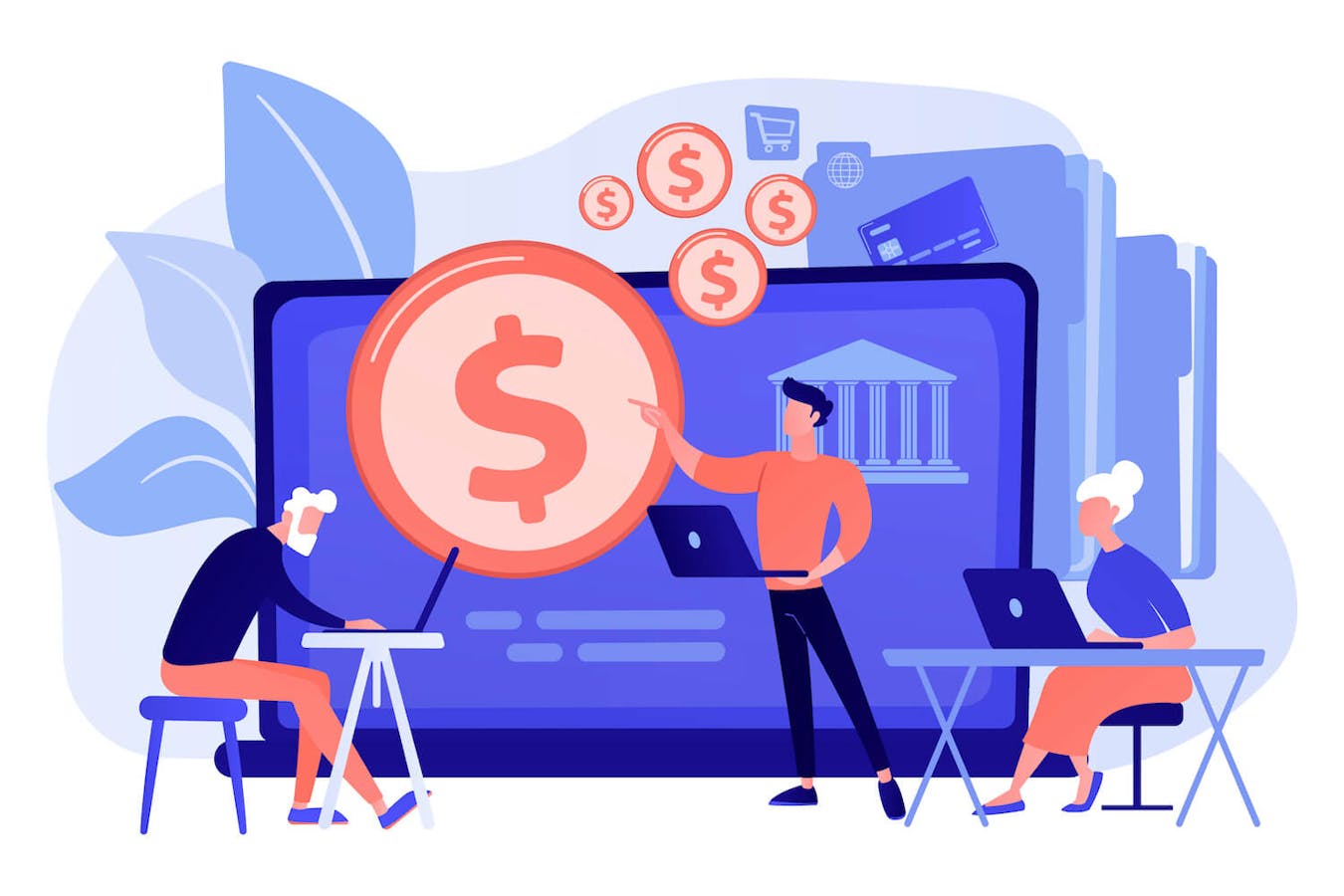 Those who run a property in a seaside destination have a tendency to concentrate their efforts in summer, i.e., high season. This may be because the greatest revenue opportunities occur during this period, because the increased pressure of demand pushes you to want to maximize revenue opportunities, or perhaps simply because you know that, given hotel occupancy, you cannot afford any missteps in customer management and consequently concentration is at its highest.
For these reasons, the low season, winter, is somewhat ignored by those who work in these types of hotels, and they simply try to optimize what little market there is, reduce costs and organize for the future high season.
But in reality, even over the winter, there are excellent business and growth opportunities for a summer-oriented hotel.
In this article, we want to show you 6 activities that can help you increase your hotel's or accommodation's revenue in winter.
1: Identify the TRUE seasonality of your hotel thanks to RevPAR
So often in hotels we are used to automatically identify seasons, depending on the location and the type of facility we work in.
For example, we know that, historically, in leisure hotels by the sea or in the mountains, the beginning of the mid-season coincides with Easter in mid-April. 
We know that in business cities, the second week of September is the one that kicks off corporate travel again. 
We know that in art cities July and August are low season and by the end of June we already see the drop in clientele.
But is this really the case?
Seasonal patterns change over the years and allow you to increase your hotel's profits at times that were previously less profitable. If you do not consistently and accurately track them, you risk missing mid-season opportunities because you think it is still off-season.
Example of how to identify a hotel's seasonality
Look at this graph of the RevPAR of a hotel in Rome.
Historically you might think that July and August have low season figures, when in fact they are closer to mid-season. The drop in June is then totally nonexistent, in fact it maintains the same levels as high season months such as May and April.

2: Upsell rooms
During low season, as is normal, market pressure decreases and as a result you end up with more vacant rooms.
Instead of looking at this as a problem, try to look at it as an opportunity to increase revenue: many free rooms also mean more opportunities to upsell.
If before you only had one free superior room that you could offer as an upsell to people who had bought a standard room, now you have more.
You can then test different prices, different ways of offering them, and different channels to offer the upsell and subsequently implement the best solution even during the high season.
This activity also has two additional benefits besides the immediate economic ones:
1) it trains your staff in selling, which improves their results in the long run
2) it improves the perception of quality among customers, who get the chance to try your best rooms at very competitive prices.
Example of upselling rooms in winter
When I was a hotel manager in Siena, we offered the suite in winter for only €25 more than the standard room. Many guests who would never have purchased a suite would take the opportunity to try the experience at an affordable cost.
3: Propose to extend a stay (horizontal upselling)
Imagine you had a one-month gym membership in the weight room. Vertical upselling is where one tries to sell you the pool, spinning, and yoga membership as well. Horizontal upselling is where they try to extend your membership to 2, 3, 6 months.
Similarly in hotels, vertical upselling is where you sell a higher level room than what the customer booked.
With horizontal upselling, on the other hand, we try to convince the customer to extend their stay.
Offering these two types of upselling can be very effective if our facility offers services that allow the customer to combine different types of tourism, e.g. business and leisure, sea and wellness, family and active, etc.
Example of vertical/horizontal uspelling
When I was a director of a hotel in Rome with many corporate clients, we offered them the opportunity to invite their partner and extend their stay, taking advantage of the double room at the same price as a double for single use.
4: Offer your hotel's services to locals
We are so used to considering our facilities dedicated exclusively to tourists that we forget that we can also offer services to the local community.
Your facility could offer locals a range of general services (which are also offered to all other guests) or specific services (dedicated to locals).
Example of services for local residents
Still in my time as director in Rome, we had offered the meeting room on a subscription basis to a group of local lawyers who used it one Sunday a month for training meetings.
The price of the meeting room was extremely low, but it allowed us to have 3 levels of income with a corresponding increase in revenue:
the rent of the meeting room (although priced low, no one books a meeting room on a Sunday afternoon, so better than zero)
the appetizer/dinner that followed the meeting
the bookings these lawyers sent us (because they knew they would be sending their guests to a high-end hotel with quality services)
5: Create events with your hotel's partners
You certainly have more time during the winter than during the summer.
Integrating the notion conveyed in the previous point, one of the activities you can create for your guests and locals is to organize events.
There are many businesses that are eager to make themselves known to their potential customers, and your facility can be the conduit by which they achieve their intent.
Partner with these companies and create events with them.
What kind of events?
Presentations of the new vintage of wines or a new liquor or cocktail, presentation of the new collection by a store or a clothing or shoe manufacturer, local artisans who want to showcase their products, local artists who want to showcase their work.
Example of partner events
In my college days I remember that in Riccione, in the winter, many hotels would create presentation events in partnership with rum, gin or whiskey brands. These attracted many locals and created some entertainment for the few travelers, mainly business, that the hotel accommodated.
6: Manage room price differences with flexibility
When I do operational or revenue management consulting, I notice that many hoteliers or facility managers overlook the differences between the prices of different room categories.
They pay so much attention to the baseline price, but forget about the rate difference between standard and superior room, between superior and executive, etc.
Why is managing these differences an important activity to maximize your hotel's revenue?
First, because depending on the season, customers have a different propensity to spend. 
During high season, for example, if they pay 150€ per night for the room and stay for a week, they would probably also be willing to pay 30€ more per night, thus a 20% increase on the original price, for a larger room with a better view and better amenities. 
In the off-season, when the average price is 60€ per night and perhaps they are only staying for the weekend, they might not be interested in paying the same 30€ more, i.e. a 50% surcharge for the higher category room.
By managing these differences more flexibly, you can also improve your hotel's margins as well as income. 
In summer, it allows us to occupy all available rooms at the highest possible price. In winter, it allows us to increase, even slightly, our already tight margins, without increasing costs (rooms of different categories generally have almost the same operating cost).
Example of flexible price difference management
In this example I play the part of the customer. There was a hotel in Riccione that was offering its suite for only €100 per night during the off-season when it was selling it for over €500 per night in the summer. Every now and then I would take the opportunity to have a romantic evening with my girlfriend. If the price had been even 200€ I would never have chosen to go because back then, as a student/worker, it was beyond my means.
---
Winter does not have to be a season when we drag our feet and try to "save what can be saved" by cutting all costs and passively welcoming those few guests that the market offers us.
The off-season can also be a time for optimizing operations and building strategies to maximize revenue.
In addition to putting these activities into practice, you can count on Smartpricing and make your winter season even more satisfying!
---