SEO for hotels: improve your establishment's visibility on search engines
Learn how SEO can help your hotel increase organic traffic and boost direct bookings.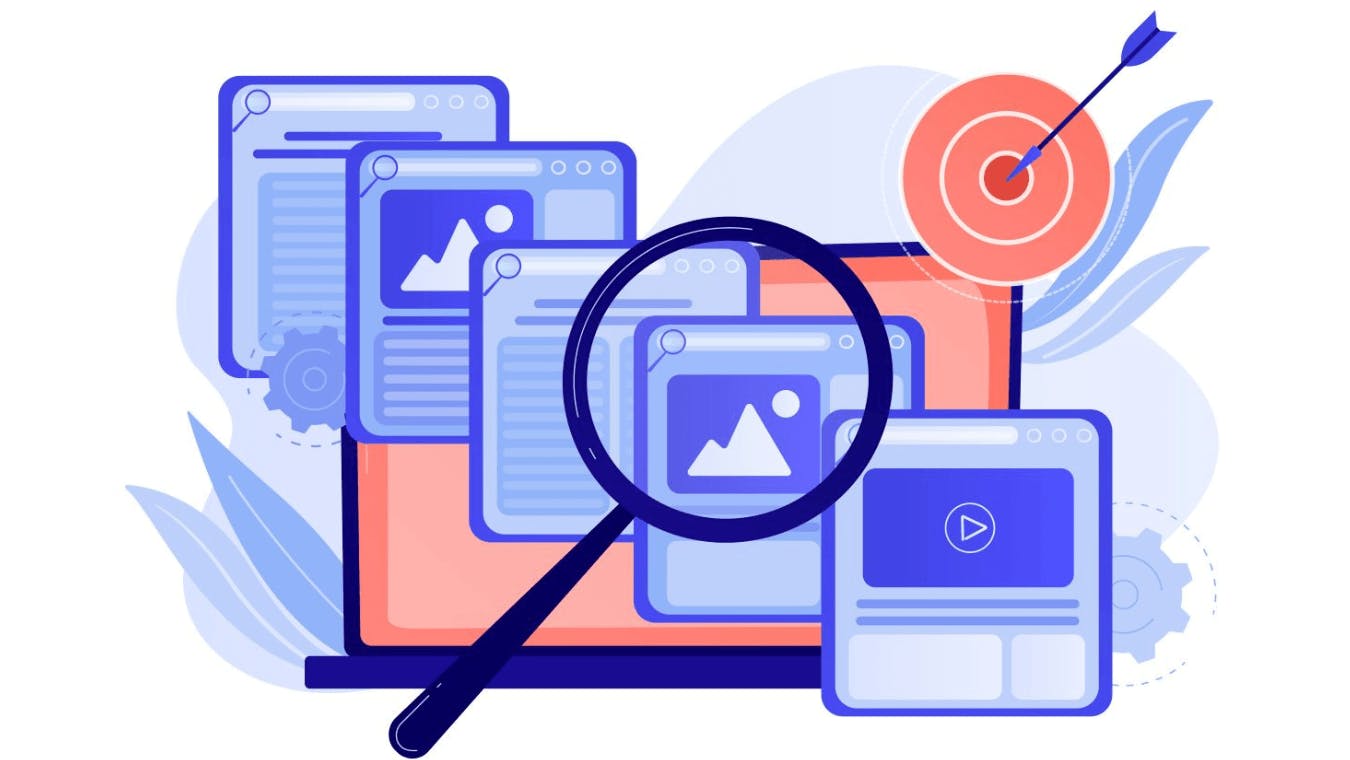 If you are a hotel owner or manage a hospitality establishment, you are surely aware of the importance of having a solid online presence. In a highly competitive market such as the hospitality industry, SEO for hotels is essential to increase your property's visibility on search engines and reach an ever-growing audience. 
In this article, we explain what SEO is and how you can use it to bring your hotel to the top results on search engines, so you can increase your chances of being found by your potential customers and receive more and more direct bookings!
What is SEO?
SEO stands for search engine optimization and is the set of techniques and strategies used to optimize and improve a website's ranking in the results pages of search engines such as Google, Yahoo and Bing.
This will enable you to strengthen your online presence, increase traffic to your website and increase bookings for your facility.
Although it may seem challenging at first, SEO is a key part of digital marketing for hotels and is one of the strategies guaranteed to outperform your competitors. In this article, we'll give you all the tips you need to apply it right away in a simple and effective way. 
Before you get started, however, it's important to know a few terms specific to the SEO world that you'll find in this article and will need when setting up your strategy.
Terms to know
SERP "Search Engine Result Page": is the screen of results that the search engine presents in response to the query typed in by the user
Search Keywords: the words or phrases that users type into search engines to search for information on a particular topic
Indexing: the process of including a web page in search engine SERPs
Ranking: the position of a web page in the organic (non-paid) search results of a search engine based on search keywords
Optimization: the set of techniques used to improve the ranking of a web page in search engine results
Alt text (alternative text): the textual description of an image. It is used by search engines to understand the content of the image and to replace it when it cannot be displayed
Backlinks: the links on other websites that point to your site. They are important for SEO because they give authority to your site and thus better ranking.
Why is SEO critical for your hospitality business?
With SEO you can improve your hotel's visibility on search engines such as Google to the point where your accommodation appears on the first page of results that are shown to users when they search online. 
Gaining high ranking positions is crucial, as evidenced by research conducted by Backlinko in 2022, where it was found that only 0.63 percent of people actually look at the second page of Google search results.
But it doesn't end there, because the set of activities provided by SEO allows you to inspire more trust and attract those users who are searching exactly for what you offer online and who, therefore, will be more likely to request a quote or make a reservation directly from your website without commission costs.
How to do SEO for accommodations
Have you decided to try to do SEO for your hotel? Good!
Here are the basic essential activities to start achieving the best results.
Keyword research
Keyword research is the basis of any SEO strategy, and this applies to hospitality facilities as well. Choosing the right keywords allows you to rank among the top search results. This means identifying the keywords and key phrases that potential customers use when searching online for an accommodation facility in the area where they want to stay.
For example, some keywords for a hotel in Milan that wants to be found online might be "hotel in Milan," "hotel with parking Milan," "4-star hotel Milan," and so on. After you have determined the right keywords for you, you will have to include them in all the content you write for your site (homepage and internal pages, titles, images, etc.).
Texts that customers (and Google) appreciate
Engaging in high-level content creation on your hotel website is critical for search engine optimization. This means posting detailed information about the services and activities offered by the establishment, writing blog articles about tourist attractions in the area, and including positive customer reviews. 
Content should be written with the goal of providing added value to potential customers and answering their questions, but without forgetting SEO! So all text written for your site should contain the keywords previously identified.
Image optimization
The images used on your hotel website, in addition to being professional and enticing the user to book, must also be optimized for search engines. 
This means renaming the image files descriptively, including keywords in the alt text (alternative text), and compressing the images (while making sure to keep the quality high) to reduce the loading time of the website and thus ensure faster and more pleasant navigation for the user.
Backlink
Quality backlinks are also important for SEO, because search engines use them as one of the factors to assess the authority and relevance of a website. 
The more natural backlinks appear and are embedded in a website that is authoritative and relevant to the tourism, hospitality, or travel industries, the more you will see your website rise in rankings and, as a result, increase qualified user traffic and thus the likelihood of receiving direct bookings to your property.
Mobile-friendly website
It is important that the hotel website be optimized for mobile devices, as more and more people are using their smartphones to search for information about accommodations.
This means that the website must be easy to navigate on a smaller screen, page load times must be reduced, and the user experience must be designed for mobile.
Local SEO
While SEO as seen so far aims to position a website nationally or internationally, with Local SEO (or Local Search Marketing) one aims to gain organic visibility in a circumscribed geographic area. 
Local SEO is aimed at people doing local searches on generic search engines (such as Google) or specialized search engines (such as Google Maps) and is especially useful for those who provide services in direct contact with the public such as hotels, B&Bs or restaurants.
The fundamental tool of Local SEO for hotels is the Business Profile on Google.
Google Profile Optimization (formerly My Business tab)
The business profile is a free Google service that allows you to provide detailed information about your hotel's location, features, customer reviews, and more.
It is important to provide Google with as much information as possible. To best complete your business listing, we recommend that you:
write an accurate description of your property and choose the correct category for your business
upload professional and eye-catching photos
include the correct address, phone number and useful contacts
activate the profile messaging feature
always respond to user reviews/questions and ask your customers to leave them
include any special offers in profile posts
With the business profile on Google, we conclude our roundup on the activities that are essential for setting up a proper SEO strategy.
We then come to the last step, which is just as crucial: measuring results.
How to tell if your SEO is working
To monitor the effectiveness of your SEO strategy, it is important to know the basic KPIs (key performance indicators). Here are some of the metrics we recommend you keep an eye on:
search engine position: indicates your website's position in search results pages for certain keywords of interest
organic traffic: indicates the number of visitors coming to your website through search engines (and not from paid ads)
conversion rate: indicates the percentage of visitors who, after browsing your site, make a reservation or request information
average time on site: indicates how long, on average, a user stays on your website
Essential tools
There are many useful resources for understanding whether the SEO strategy you are adopting is working, or what areas you need to improve in order to achieve maximum online visibility and ideal ranking in search results.
Here are the tools we recommend you consider:
Google Analytics
One of the most important (and free) tools for SEO is definitely Google Analytics, which allows you to monitor your website traffic and find out where your visitors are coming from, but also what keywords they use to find you on the web and which pages of your site they stay on the longest.
Google Search Console
Search Console is also a free tool from Google, but with a simpler interface than Google Analytics. Here you can monitor your site's presence in search results, analyze page performance, identify the keywords for which your website is ranking, and correct any technical problems that may be affecting your online visibility.
SEMrush
SEMrush is professional software that offers a wide range of features for keyword analysis, competitor research, position evaluation, and backlink quality assessment. 
With SEMrush, hotels can find relevant keywords and compare themselves with their competitors to improve their ranking in search results. It is paid, but offers some interesting free features, such as the Keyword Magic Tool, where you can enter a topic and get a list of the best keywords for you.
Ahrefs
Ahrefs is also a paid professional software that allows you to analyze keywords, backlinks and analyze your competitors' websites, for example, by finding out the keywords they are ranking with. As we said, it is paid, but if you have a proprietary website (i.e., developed for you), you might suggest the free Ahrefs Webmaster Tools tool to your webmaster.
Screaming Frog
Finally, Screaming Frog, which is paid in the PRO version but offers good features even in the free version. This tool is very technical and allows you to perform an in-depth analysis of your website, identifying any optimization problems.
---
We have come to the end of this short guide to building an SEO strategy that, if applied and monitored constantly, can make a big difference in terms of online visibility for your hotel and thus increase the chance of receiving bookings.
However, it takes a long time to see the results of an SEO strategy in terms of increased revenue. The best way to guarantee a faster increase is to take direct action on your rates!
At Smartpricing, we can help you with this by creating an automated and customized revenue management strategy for you to find the best price for your rooms at all times and be sure to maximize your profits.
Find out now how Smartpricing can support your hospitality business.
---