6 categories of extra services that every hotel can leverage to increase turnover
Do you want to increase your hotel's turnover, but don't know how to do it? Now is the time to start selling extra services.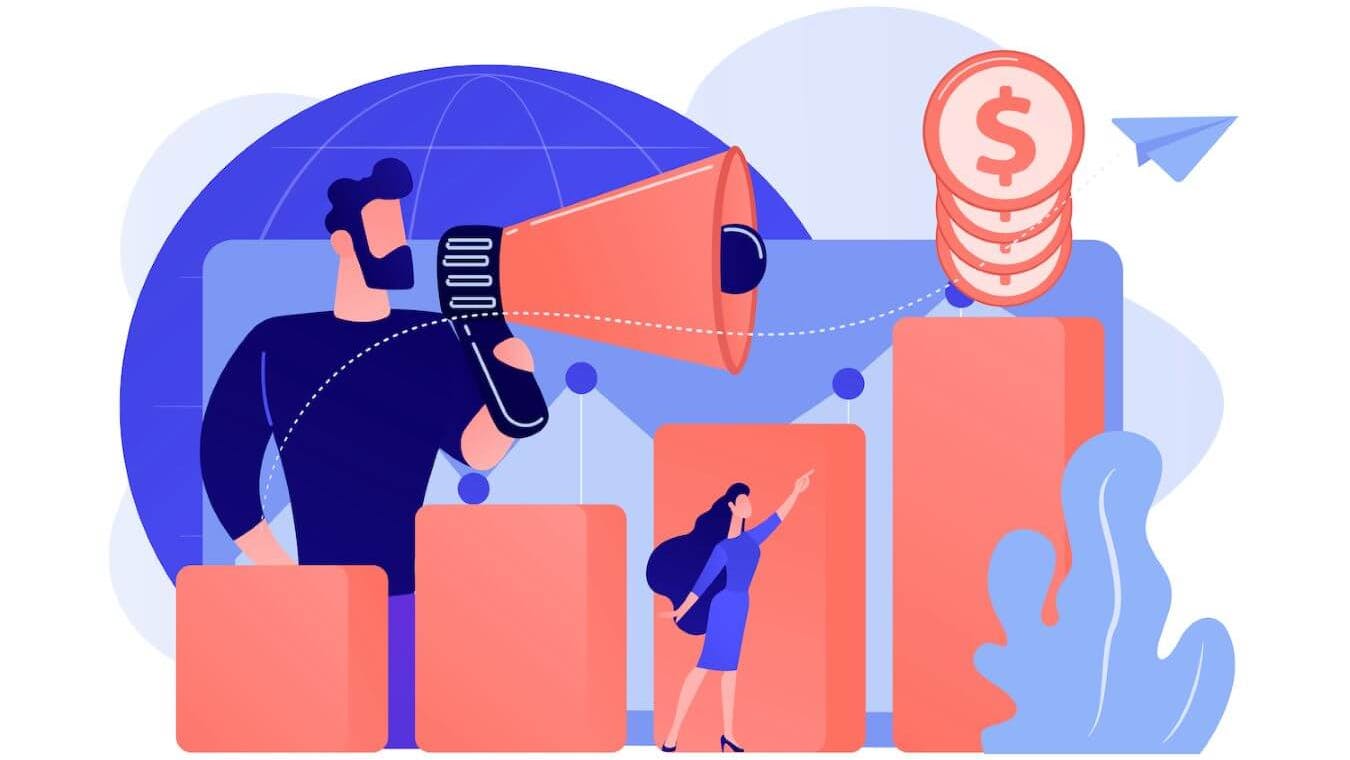 One of the main activities of a hotelier, like any entrepreneur, is to try to increase the profitability of their accommodation.
There are 3 ways to do this
increase the number of customers
increase the booking frequency of customers
increase the average customer spend
Regarding this last point, you could use revenue management strategies to increase the average price per room, or you can sell extra products and services.
What are the main extra products and services you can offer in your hotel?
There are at least 6 categories, let's explore them together.
1 - Breakfast
Breakfast is one of the main services you can focus on to increase your hotel's revenue.
This is because on the one hand it is a service that almost everyone uses, and on the other hand it is generally accorded high value.
In some countries, breakfast tends to be included in the room rate, so how can you leverage this service to increase revenue in this case?
You have two options:
offer extra, higher-quality products, but for a fee
offer in-room service
Plenty of hotels already offer these services, but they have great difficulty selling them. 
So how do you go about improving them and making them more attractive?
Because let's face it: so many times hotel menus offer freshly squeezed juice instead of packaged juice, or overpriced in-room breakfast.
That's the point!
It is necessary to go beyond the standard and propose something that exceeds the customer's expectation and amazes him or her.
Instead of offering the simple freshly squeezed orange juice, you could offer a juice mix of orange, pink grapefruit, and ginger.
Or a fresh energy, detox, and relaxing drink that the nutrition-conscious customer may be interested in.
Instead of offering a simple in-room breakfast, you could offer a romantic breakfast integrated with fresh homemade baked goods, a mini cake, high-quality local yogurt, and special juices.
Instead of offering a standard omelet, you could offer one made with eggs from local farmer's chickens, special fillings (salmon and arugula, local sliced and ricotta, cacio e pepe) or an "egg cloud."
Definitely more interesting and attractive, right?
2 - Parking
Another great classic of extra services for sale in hotels is the parking lot or parking space.
Here, too, you can go beyond the classic offer of simple parking space and try to offer something better to your guests (and also tick off a higher price).
What could you offer in this case that would be interesting?
Well, for example, we all know that in every parking lot there are better places than others (bigger, closer to the hotel entrance, where it is easier to park). 
So why not offer the best spots as an extra?
Or you could offer products and services that increase the value of the offer.
For example, washing the car the day before departure, free charging for electric cars, a hail sheet to protect the car, or even checking tire pressure.
The beauty is that you can offer these services even if you don't have a parking lot, but rely on one nearby.
Through partnerships where parking managers offer these services, you can make money without being the one to provide them directly to the customer.
3 - Room features
A future trend in hotel room sales will be what is known as ABC or Attribute Based Selling. 
How does feature-based selling differ from current selling practice?
Current selling distinguishes rooms into macro categories: economy room, standard room, superior room, family, executive, and suite. 
In each of these categories, certain features are packaged and sold to the guest.
With ABC, these features are "unpacked" and sold to the guest individually according to their preferences.
Thus, if today a guest wants a room on the high floor, away from the elevator, large, and with a sea view, they need to book a superior or a family room with a view and then contact the hotel to ask that it be on the high floor and quiet.
In the future, the customer will simply book a room and then add, in the booking engine, the preferred floor (ground floor: +€0; 1st floor: +€10; 2nd floor: +€20), view (no view: +€0; side sea view: +€10; front sea view: +€20), size, quietness, parking, early check-in, late check-out, meals, etc.
Low-cost airlines already do this. 
Did you notice that they don't have economy class, business class, and first class? 
But you can book your standard seat and then add priority boarding, checked baggage, seats with more legroom, insurance, etc. as you wish.
If you want to increase your accommodation revenue, it's a good idea to start selling more such services, either directly at the hotel or through your booking engine.
Want to learn more about how to sell extra services at the hotel? Read this article on upselling.
4 - Food & Beverage
Another great extra revenue opportunity for hotels comes from the Food & Beverage department, but we imagine you already know that.
The question is, how are you able to extract the most from this department? 
How to succeed in convincing guests to buy more from the F&B departments?
The problem here lies mainly in communication and marketing.
In fact, many hoteliers do not communicate their offers and promotions to guests and then complain that they are not purchased.
Start offering the appetizer of the day with nice communication on the front desk and in the elevator. 
Start proposing a special offer on the half-board menu, a bottled wine for only €3 more than the house wine the guests have been drinking so far.
Insist that your staff invite guests to a post-dinner digestive cocktail.
Without these communications, you may have the best products and services in the world, but you won't sell them.
After improving communication, you can also think about refining your offerings.
Cocktails of the day, wine verticals, apéritifs with wine/cheese pairings or with beer/pizza pairings, gin/rum/whiskey tastings and wine presentations from local producers are the first examples to think of for offerings at the bar.
At the restaurant you could propose different levels of half-board (standard, superior and luxury), each at a slightly higher price than the previous one.
Or "special" dishes that are marked as such on the menu, a special guest chef, local wine producers sponsoring a paired dish...
The ideas are endless.
The important thing is to communicate them.
5 - Wellness
After the room department and the food & beverage department, you can't miss the other big department of hospitality: the wellness department.
How can you improve the sale of extra services in the wellness department? 
What should you focus on to further increase revenue?
Of course, the lesson of the F&B department applies here as well: communicate, communicate, communicate. 
If your guests don't know there is an offer or promotion, they will never buy it, even if it were the most advantageous offer in the world.
So pay close attention to marketing.
But at the level of offers and promotions, what could you sell?
Obviously, this depends very much on the configuration of your wellness area.
However, the first option might be to have reserved access to certain wellness areas and sell those.
Another type of additional service could be related to treatments: to a guest who has purchased one treatment, you could offer another that generates more revenue for the hotel. 
Other ideas could be related to wellness products to be included in certain treatments and create what is known as a bundle.
This is a package in which the guest gets discounts on both the individual product and the treatment, but only if bought together (kind of like McDonald's Big Mac Menu).
Alternatively, you can offer discounted products to those who do a certain number of treatments or give them away to those who buy a superior room.
6 - Partnerships
Another very interesting solution for all hoteliers is to link up with local product and service providers through partnerships.
We have already mentioned this when talking about parking.
In this way you get the advantage of keeping some of the revenue, offering a service that makes your guests happy, and avoiding the cost and management of the service itself.
Have you ever noticed that when you book with Ryanair (or any other low-cost airline) you are then also offered insurance, car rental and hotel reservations?
Those are all offers that are coming from the airline but are then carried out by other partners.
You can do the same with your hotel and offer access and/or treatments at a nearby spa, or a local producer's meats, cheeses and wines, or even the services of a bike mechanic if you are a bike hotel and the like.
---
Every hotel has the opportunity to offer a variety of extra services, increase guest satisfaction, and increase its revenue.
If you are eager to focus more energy on your offer of extra services, you might be looking for software to help you manage other tasks, such as price management.
Smartpricing is revenue management software that automates price management for you. The software's algorithms find the right price at the right time for each of your rooms and automatically updates your rates on all booking portals.
Want to learn how Smartpricing can help your accommodation?
---