Thinking of listing your hotel on Airbnb? Here are the pros and cons
In this article, we look at the advantages and disadvantages of Airbnb for hotels and find out how much it pays to enroll your accommodation on the platform.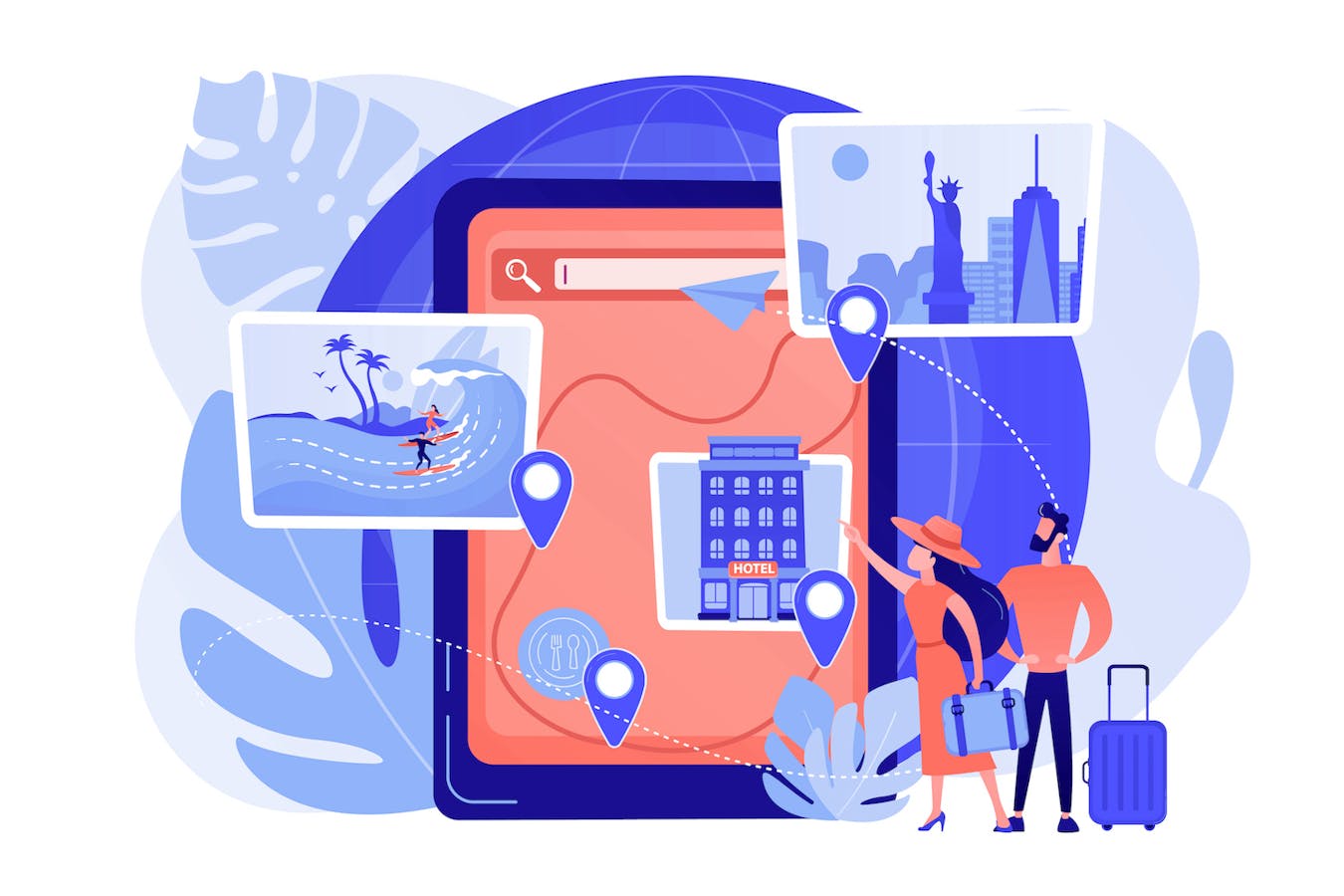 We are all familiar with Airbnb, but you may not be clear about the pros and cons of registering your hotel with this intermediary and selling through it.
Airbnb was born in 2007, long after the more traditional OTAs (both Booking and Expedia were founded in 1996). This characteristic has influenced its marketing and activities, making it unique in the OTA landscape, both because it brings together extra-hotel accommodation businesses (lodging, private rooms, b&bs, and vacation rentals) and because it has an innovative approach to tourism distribution.
In the spring of 2022, for example, it introduced a major change in the way reservations are made by shifting the focus from "tell me when and where you want to go and I'll tell you what choice you have" to "tell me what experiences you want to have and I'll tell you what choice you have."
But can a hotel sign up for Airbnb? More importantly, does it make sense to do so?
This article will try to answer these questions.
How does Airbnb work for hotels?
For the past few years, it has also been possible to register hotels on Airbnb, as long as they have unique characteristics. 
In fact, Airbnb says that facilities must "present a unique and distinct ambiance and style" as is the case with boutique hotels or lifestyle hotels.
In practice, hotels must have attractive common spaces where guests can meet and socialize, rooms must be furnished in a particular style, high standards of accessibility for guests with disabilities must be offered, and the host must be "helpful and enthusiastic" because Airbnb has long recognized the importance of the hospitality offered by the owners and managers of the facilities.
By complying with these specifications you can sign up for the platform, which then functions like an OTA: you log in, provide your information, create the profile of the facility, post the listing, and start selling.
However, as we said, Airbnb has features that make it more suitable for certain facilities and less so for others.
So let's see what are the pros and cons of being listed on Airbnb, so you can make your own assessments and decide whether it is worth to sign up for this platform.
What are the benefits of listing your hotel on Airbnb?
Reach a new target customer base
Travelers who use Airbnb as their primary source of booking or vacation inspiration usually have different characteristics than those who search through Booking or Expedia. They therefore constitute a different market segment for your hotel property that you would be unlikely to get in touch with any other way.
Create a more customized ad
Precisely because of its characteristic of focusing on unique experiences and the particularities of each property and each host, unlike the other major OTAs Airbnb gives you much more freedom in customizing your listing.
This allows you to highlight the features that make your hotel unique and differentiate you from the competition.
Commissions are slightly lower
The commissions that Airbnb charges on sales are 15 percent, so they are slightly lower than those charged by other OTAs. Added to this is the fact that booking transaction costs are paid directly by the platform and not passed on to you.
In fact, Airbnb directly collects the payment for the stay from the customer's credit card and then remits the amount via wire transfer to the accommodation facility. This way, the credit card fees are borne by Airbnb and your hotel's profit margin improves.
You can off-set the cost of housekeeping
Airbnb has the option of charging the housekeeping service separately from the total stay. By doing so, you can offset the cost of housekeeping from the total and make the price of your room appear even more affordable to the guest.
You can take advantage of different cancellation policies
Airbnb offers many options for travelers who want to cancel a reservation, and this is attractive if you want to diversify your cancellation policies.
For example, in addition to the classic ones, there are "moderate" cancellation terms (free cancellation up to 5 days from the arrival date and 50% charge after that) or "semi-rigid" (free cancellation up to 30 days from the arrival date and 50% charge between 30 and 7 days).
You have insurance
Airbnb provides all hosts with insurance that covers any damages caused by guests and also any earnings lost due to the period of repairing those damages.
On top of that you also have liability insurance in case guests get injured while staying at your property.
This puts Airbnb on a totally different footing than other OTAs in terms of partnering with hoteliers.
What are the disadvantages to registering your hotel with Airbnb?
It is not a platform for hotels
Airbnb was created to accommodate mostly private apartments, B&Bs and vacation rentals, not hotels.
As a result, it has features that make it extremely easy for everyone to use, but less performant than other platforms.
For example, it had difficulty interfacing with standard channel managers for years because its type of connection was completely different from that of other OTAs.
In addition, all hotels that use advanced revenue tactics, which include Closed-To-Arrival, Closed-To-Departure, Stay-Through, etc., cannot apply them on Airbnb (are these words unfamiliar to you? Check out our glossary!).
Add to this that you need to create a different listing for each room, which can be limiting if your property has many rooms.
Customers expect something different from the classic hotel
In addition to being focused on B&Bs and vacation rentals, Airbnb customers are also historically accustomed to these types of accommodations.
Because of this, they expect certain services and a certain type of hospitality not always attributable to a hotel: larger size, more freedom of movement, knowing the host/owner directly, some proximity to the local community, etc.
If the property is unable to provide these benefits, it could get in trouble with Airbnb guests and get bad reviews.
It is still an intermediary
The focus of a property should be to disintermediate from OTAs to maximize its profit margins and build guest loyalty.
Turning to a new intermediary like Airbnb, however convenient, is still a step in the opposite direction and an investment of time and resources that could instead be devoted to disintermediation.
If you cancel, you pay
Airbnb applies penalties for reservations canceled by hosts to prevent facilities from using overbooking strategies.
These penalties range from economic penalties ($50 to $100 deductions on future fees), to a blocked sales calendar for a certain period, to suspension or complete cancellation of the listing.
This does not allow for booking errors by hosts, and great care needs to be taken to avoid overselling of rooms.
---
As is always the case, answering a question like "should I register my hotel on Airbnb?" is not unambiguous, and we would not be here talking about advantages and disadvantages.
In fact, the answer is "it depends"!
On what?
On the unique characteristics of your property and your operations.
For Airbnb to be effective for your hotel, you have to match the characteristics sought after by the platform's travelers: human and personal relationships in unique facilities that are very connected to the area in which they are located and that are able to offer experiences that cannot be found in other destinations.
As you calmly reflect on this decision, you can automate other aspects of your work and have less to think about.
For example, Smartpricing allows you to automate price management.
---