The ultimate guide to increasing bookings on Booking.com
A must-read for every host who wants to grow their hotel.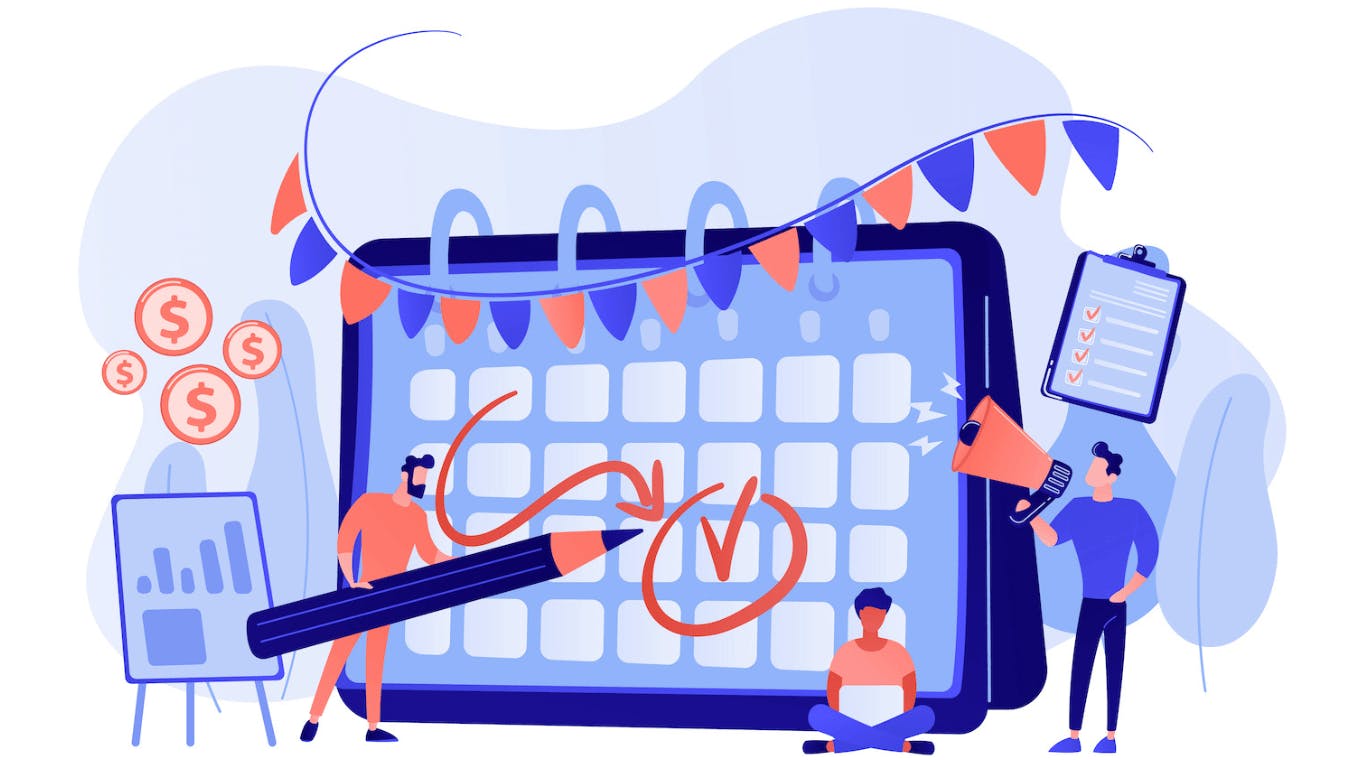 With about 500 million visits per month, Booking.com is universally recognized as the queen of OTAs (Online Travel Agency).
If you run a hotel, having a presence on the platform is therefore mandatory to receive bookings and increase your revenue.
But how do you create the perfect listing that generates nonstop bookings?
In the next few lines, we show you how.
Understanding Booking.com
Before you even get your hands on your listing or create one from scratch, it is important to understand how Booking.com and its elements work.
How does the Booking.com algorithm work?
The Booking.com algorithm consists of a set of instructions that the platform uses to bring visibility to listings.
Exactly how it works is a secret, like the recipe for Coca-Cola, however we have enough information to outline some elements.
By following the directions we provide below, you will definitely gain benefits in terms of visibility on the portal.
As a result, you will be able to increase bookings, average selling price and revenue.
What is the Booking.com ranking?
This is nothing more than the ranking of accommodations on Booking.com, that is, the progressive order in which the portal shows them to potential guests.
The position of each facility within the ranking is defined by the portal itself according to the algorithm, that is, the sum of criteria that give more or less value to the characteristics of the accommodation facility.
Being at the top of the ranking means having much more visibility and opportunities to sell than being in the middle or at the bottom of the page.
This is especially true if the location of your property offers hundreds of possible alternatives on the market.
How to get maximum visibility on Booking.com
Securing a place in the sun within the ranking is critical to reaping the associated revenue benefits.
To get there, it is important to understand why Booking.com decides to reward certain parameters rather than others.
Remember that the ultimate goal of the portal is to sell (and earn from commissions) as much as possible.
Consequently, the best way to achieve this is to offer the potential customer the product that best suits their needs and expectations.
If the customer quickly finds what they are looking for, in fact, not only are they more likely to book, but they are also more likely to be satisfied and decide to use Booking.com again in the future.
There are four pivotal points that the Booking.com algorithm takes into consideration to give more or less visibility to a property:
Availability: the more rooms you have available, the more you sell, the more the portal earns
Specificity: the more specific the features of your property, the easier it is to sell
Reviews: the more approval you get from guests, the easier it is to sell
Loyalty: the more loyal you are to the platform, the more commissions you bring to it
Let's now see how these concepts translate into concrete actions.
Optimize your listing on Booking.com
After understanding the logic behind Booking.com's actions, it's time to optimize your accommodation listing.
Define your target audience
According to this principle endorsed by marketers, offering a service focused on a specific target audience is more profitable than targeting "everyone".
So identify your idealcustomer based on the characteristics of your hotel, the services you can offer, your destination, and your historical clientele.
Include your hotel's characteristics
The order in which your listing appears to potential customers on Booking.com is not the same for everyone, but changes based on individual users' actions and preferences.
What do they book, what are they looking for, where, with what features, etc.?
For this reason, on Booking.com it is not possible to write the description of the property yourself, but rather to select individual features from a very long list.
This makes it easier for the algorithm to access that information and find the right match for each user.
Upload high quality photos
A picture is worth a thousand words, and in fact, Booking.com requires you to include some high-resolution photographs of your establishment.
If not, your reputation and consequently the portal itself is at stake.
Add the right tags to your photos
Having a profile with quality photos is a key factor in beating the competition, but it is not enough.
These photos must also clearly show the set of features that your ideal target clientele is looking for.
By including photo tags, you will help the algorithm and guests more easily grasp the key features they are looking for.
Specify room sizes, features and amenities
As with general property characteristics, the features of individual rooms also help facilitate the match between the guest and the ideal property.
Rooms, in particular, are the main environment of the guest experience and should be described as accurately as possible.
In addition, one facility may offer several room types with very different characteristics, especially in size, quantity, and quality of services included.
Helping guests choose a room is as important as helping them choose the facility itself.
Include information on how to get to the hotel
How to get to the property may seem like an unimportant topic, since everyone has a navigator built into their smartphone nowadays.
However, especially for foreign guests, accessing the Internet may not be easy and, in its absence, knowing your way around another country can be an issue.
Like any good host, it is your responsibility to shield your guests from any possible sources of discomfort throughout their travel experience.
Write down what guests will find nearby
And how can a good host not also be a knowledgeable guide of their locality?
As mentioned earlier, hospitality doesn't begin and end at the door of our property, but extends to the services and experiences that the area around you offers your guests.
Helping guests orient themselves or, better yet, immerse themselves in the local area is one of the easiest ways to increase their satisfaction.
Booking.com knows this and rewards hotels that do this.
Manage availability and pricing
Have you sorted out the basic requirements of your listing?
Well, now it's time to focus on availability and pricing.
Check the availability of your rooms
OTAs, like all intermediaries, make money by matching supply and demand for rooms.
As a result, the more of both, the more they earn.
For this reason, Booking.com has a vested interest in rewarding facilities that have availability on the portal on a substantial and consistent basis.
Ideally, for the portal, a property should put its entire contingent of available rooms up for sale at least 12 to 18 months into the future.
Working only a few months forward in fact makes a property invisible to those customers who book or plan vacations in advance.
Create customized and flexible rate plans
While targeting a specific customer base is important, in order to maximize sales opportunities, different and complementary conditions should also be offered.
This will make it easier to win the favor of different customers who, although they have in common the desire to buy your service, may have different needs and possibilities to buy it.
Therefore, creating different pricing plans with their own rates and conditions allows you to considerably increase your chances of selling.
Not surprisingly, Booking.com suggests creating at least:
a flexible rate
a non-refundable rate (discounted)
a weekly rate (discounted)
rates differentiated by occupancy
If you want to be confident that you are choosing the right rates, try Smartpricing.
Update rates regularly
Once you have published availability and rates, don't forget to update them with some regularity.
For supply and demand never stand still for long; they are constantly moving, and rates change with them.
By monitoring what is happening in and around your hotel, you will be able to adapt your rates to the state of demand, getting the most bookings at the highest possible price.
If, on the other hand, you leave rates static despite changing supply and demand, you risk selling at low prices when demand is high and not selling at all when it is low.
If you want to learn more about this topic, read our complete guide to revenue management.
Take advantage of Booking.com's offers
Special deals have a dual function for Booking.com:
they help you match rates to demand
they give the guest the feeling of having made a bargain and increase their sense of satisfaction
This mechanism tends to build customer loyalty to the accommodation, but also to the portal that featured it.
Specifically, for Booking.com, Mobile and Country offers have an important impact on ranking.
The former is a specific offer for those who connect from a smartphone, and the latter changes based on the user's country of origin.
These two offers are also complementary because they do not add up to each other and can safely be activated together.
Time-based, last minute, "book first" and seasonal offers are also taken into account by the portal, however it is difficult to apply them all together without totally losing control of prices.
So choose them wisely and possibly alternate them according to the needs of the period.
Set cancellation policies
Create multiple cancellation policies and associate them with different rate plans to increase purchase options and sales opportunities.
Cancellation policies, when combined with rates, can in fact increase the range of alternatives for the guest.
A flexible rate, for example, can become "super flexible" with a very lax cancellation policy (free cancellation until the day before arrival).
Conversely, it can become semi-flexible with a stricter policy (free cancellation up to 30 days before arrival, then non-refundable).
If you want, you can go further by adding a price variation between rate plans and making the "flexible" rate cheaper and the "super-flexible" more expensive.
Improve your review score
Booking.com rewards accommodations that get great reviews and grow the reputation of the entire portal.
In addition, a property with top reviews sells more rooms and, as a result, makes the platform more money.
Having a good reputation with guests is therefore (obviously) another aspect to take care of.
Make sure you get lots of reviews
Statistically, the customers who are most likely to leave a review on the portal without being prompted are those who are dissatisfied.
Those who are satisfied, on the other hand, tend to less frequently leave a positive review.
We can therefore infer that inviting guests to write a review on Booking.com will lead to better reviews compared to those who do not.
Respond to all reviews
It is good practice to respond to every review to show potential customers (those who read the reviews) that their opinion is held in high regard.
Particularly negative reviews, which are the most widely read, call for a professional response that aims not to refute the author's narrative, but to demonstrate the professionalism of the respondent.
In a sense, the truthfulness and substance of what is asserted in the review carries only relative weight (within limits).
It matters much more how one responds.
Therefore, it is strictly prohibited to insult the reviewer, openly discredit them, use sarcasm, call them a liar, or recount their personal facts in the response text.
Instead, it is a good idea to apologize, show that you are sorry and take responsibility for not satisfying the guest, yet find ways to downplay the problems and highlight the positive aspects of the experience (if any).
Read this guide if you want to learn how to handle reviews effectively.
Gather feedback and improve your service
Obviously, customer reviews should be taken into consideration to improve where you are lacking.
Usually, there is always a kernel of truth behind most negative reviews that you can use as good advice to improve your service.
Join Booking.com's programs
The platform provides some paid programs to improve the visibility and success of listings.
Let's find out what they are.
Genius Partner Programme
The Genius program aims to build guest loyalty by having participating establishments apply (and thus pay) a special discount for those who book most often through the portal.
This is truly a genius program (for Booking.com) because it simultaneously builds loyalty for both establishments (the supply) and guests (the demand).
To date there are three levels of the Genius program:
Genius 1 (10% discount)
Genius 2 (15% discount) and other optional benefits
Genius 3 (20% discount) and other optional benefits
If you want to climb the rankings of your location, participating in the Genius program (at least 2nd level) is highly recommended.
Another important thing about this program is that as you climb, the pool of potential users decreases.
As a result, you are indeed increasing your discount and visibility, but you are doing so to smaller and smaller niches of the market.
Read this article to learn more about Booking.com's Genius program.
Preferred Partner Programme
This program grants an image benefit by applying a "like" next to your name, which seems to have a positive effect on sales.
The cost is not insignificant, however, since there is a +3% increase in commissions on those already being charged.
In order to join the program, you must have minimum requirements in terms of bookings, reviews and rate competitiveness.
If you have the possibility, it may make sense to activate it and test its benefits.
Visibility Booster
The Visibility Booster is a tool to increase visibility directly, without meeting any special requirements.
To activate it, simply temporarily increase the percentage of commission yielded to the portal.
The more this goes up, the more Booking.com will position you in front of the eyes of potential customers.
FAQ
How do I position myself higher on Booking.com?
By turning visits to the listing into reservations!
In fact, Booking.com favors facilities that are better at selling themselves.
To be one of them, curate your profile by including as much information as possible and use high-quality images that describe your property's strengths ( with the help of tags, too).
How can I climb the ranking on Booking.com?
It is essential to be specific and focus on the features that your target customers consider important.
Booking.com's ranking adapts to the individual user and shows them the facilities with features that are most suitable for them at the top.
How can I improve my visibility on Booking.com?
Put as many rooms for sale on the portal as you can for as long as possible.
Participate in Booking.com's loyalty programs and move your rates around using offers and different rate plans with a range of cancellation policies.
If you need more targeted and faster action, try the Visibility Booster.
---
With the help of this guide, you will be able to turn your Booking.com listing into a booking-attracting machine!
If you want to make Booking.com even more profitable, try Smartpricing.
Smartpricing is the revenue management software that finds the right price at the right time and helps you update your rates on Booking.com.
---